Tottenham Plot Summer Move For 24-year Old Manchester United Starlet Amidst Contract Speculation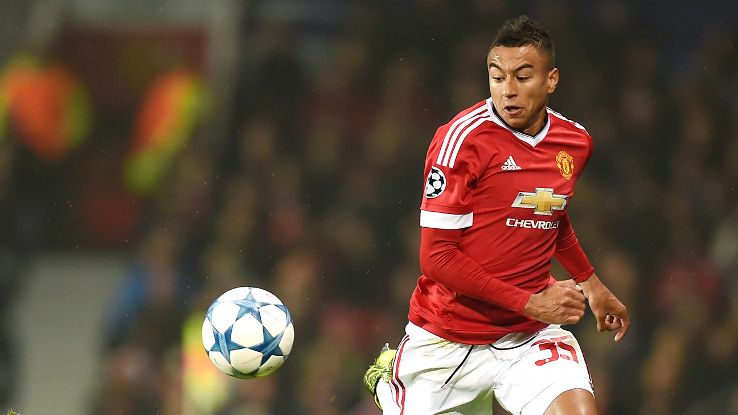 Manchester United are set to enter contract negotiations with their youth academy product Jesse Lingard as Tottenham continue to monitor the youngster's situation at Old Trafford. According to Daily Mirror, Tottenham have been monitoring the youngster's future at United as his contract is set to run down at the end of the 2017/18 season. Lingard is one of the lowest paid members in the Red Devils' squad and is looking to receive a significant hike on his new deal.
Jesse Lingard is believed to be expecting his pay to be as equal as the middle band Manchester United players and is also seemingly expecting a 5-year deal to be offered.
With Tottenham Hotspur watching the developments closely, it would be better for Manchester United to act quickly and tie the 24-year old to a new contract.
Tottenham have long been looking to strengthen their wide areas and plunged into the market last summer and bought Moussa Sissoko from Newcastle. However, the move has not paid off and Sissoko has struggled to perform. It makes sense for Pochettino to change things up on the wings and land new players who are talented.
Jesse Lingard is a Manchester United Academy product and has made it to the first team after long hard struggles. He has been making good progress in the United ranks and is expected to be a key figure in the club's long-term future.
However, with his future at the club up in the air, Tottenham might do well to pounce on the youngster with an impressive deal on the table. The prospect of playing for Spurs might tempt him as they have an exciting project ahead of them with the new stadium all set to be ready for the beginning of 2018/19 season.
Pochettino is known to build close relationships with the players and encourage youngsters to step up. With Lingard facing a lot of competition for places at Manchester United, he might benefit from getting to play regularly under the Argentine manager.
Lingard has so far scored 4 goals and 3 assists in 25 appearances this season and has made massive progress as compared to last season. He has featured more regularly than in the previous seasons but he is at an age where he must start playing much more frequently than what he is doing right now and White Hart Lane might be the perfect place to achieve it.
It would be difficult for him to move to another club in England as he grew up wearing the United jersey but if his career is to take a positive tilt, the White Hart Lane seems like the best fit.
https://youtu.be/wWoaZluXkAs