False Alarm: Reputed Journalist Confirms Harry Winks Is Not Eligible For Spain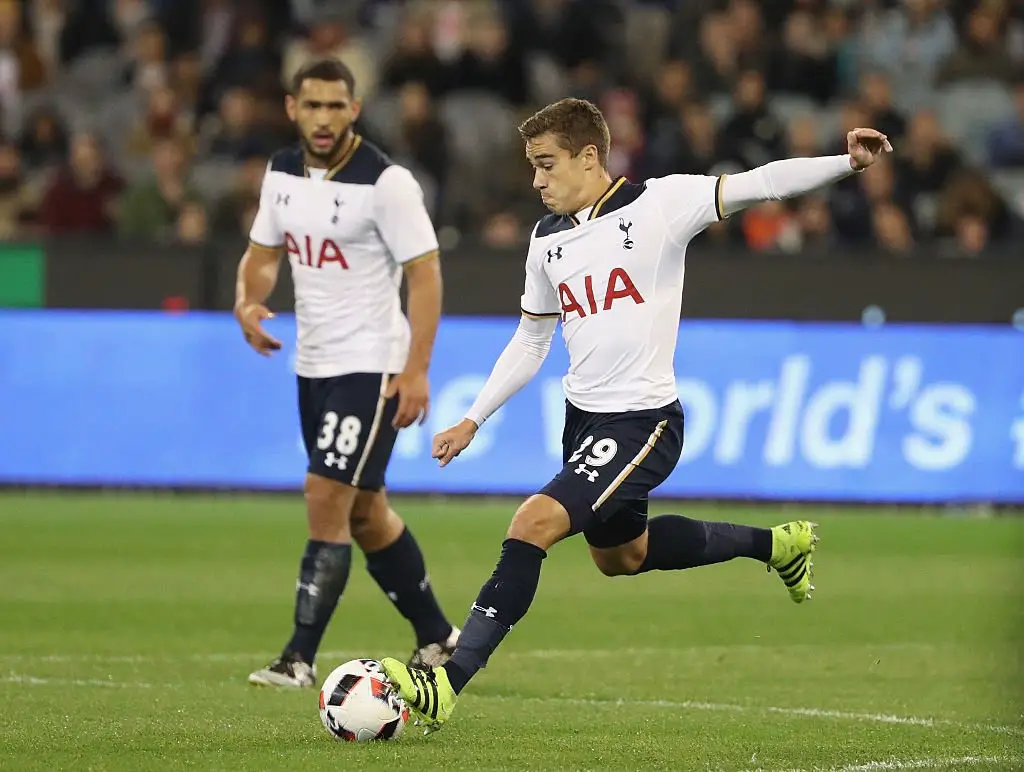 Spanish football journalist Guillem Balague has ruled out the speculations of Tottenham Hotspur midfielder Harry Winks representing the Spanish international team.
A recent report from The Mirror claimed that, the youngster could be eligible to represent Spain at the international level, citing that his grandparents were of Spanish descent and that the Spanish Football Association were in serious consideration about getting him to represent the 2010 FIFA World Cup winners on the international stage.
However, now Balague has taken to Twitter to put an end to the speculation, ruling out the possibility of the 21-year old donning the colours of the La Roja.
"On Harry Winks: His great grandparents (not his grandparents) are Spanish which doesn't qualify him to play for Spain. The Spanish FA know it," Balague's post read on Twitter.
And that was it. One of the strangest stories to have come through had been shot down less than 24 hours of its emergence. And it will definitely come as a pleasing development for the English FA as the young midfielder has been touted as one of the most promising midfielders in the country.
Winks has represented the Three Lions at all the age groups starting from the England U-17 team to the U-21 side. He has been excellent in his breakthrough season at Tottenham. His emergence resulted in another academy product, Tom Carroll leaving the club to join Swansea City in the January transfer window.
In his short spell with the first-team, Winks has shown great potential and has been able to earn manager Mauricio Pochettino's trust. A calm head over his shoulders, the 21-year old has displayed great composure and maturity for his age, each time he has come on the pitch.
Winks has made 31 appearances for the Lilywhites this season across all competitions, only eleven of which have been from the kick-off. He has scored one goal this season, in the 3-2 win over West Ham United back in November last year and has one assist to his name, but judging by his performances so far, he looks to be the real deal for Tottenham.
The England youth international still has a long way to go, but now it is certain that when an international call-up does come his way, it will be a lot closer to home.
Here's the tweet from Balague, that laid the rumours to rest:
On Harry Winks. His great grandparents (not his grandparents) are Spanish which doesn't qualify him 2 play for Spain. The Spanish FA know it

— Guillem Balague (@GuillemBalague) March 14, 2017