Tottenham Linked With Surprise Kyle Walker Replacement – Should Pochettino Complete This Two Year Deal?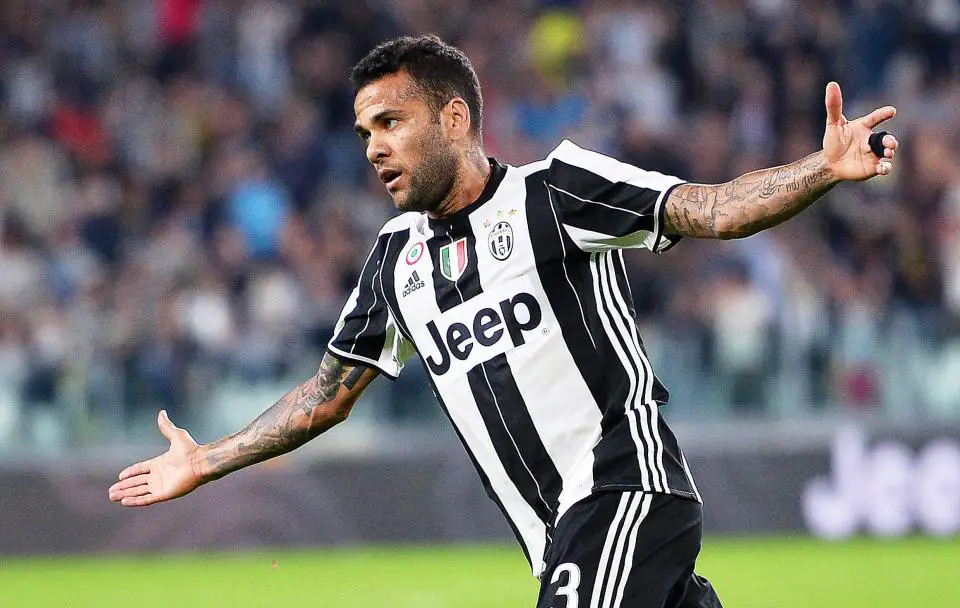 Tottenham appear to be sensing that the chances of retaining Kyle Walker are going down with each passing week. Interest surrounding the right back has been growing over the last few weeks, and Spurs are reportedly ready to sell the player for around £40million as per the reports from Metro. As a replacement, the club are targeting a former Champions League star in the form of Juventus right back Dani Alves, if reports from Yahoo Sports are to be believed.
Widely regarded as one of the best right-backs of the modern era, Alves was crucial to the success of Barcelona in the last decade. He managed to win every major honour during his time at Camp Nou. Now, he is with Juventus and has the possibility to recreate history by winning the Champions League with the Italian outfit.
At 34 years of age, he is coming towards the end of his stellar career. He has managed to win the Champions League 3 times and the La Liga medal 6 times before making the move to Juventus in the summer on a free transfer. His contract with the Italian club runs until the summer of 2018 while the club has the option of an additional year. Yet, surprise transfer rumours have started linking Tottenham with a move for the Brazilian.
According to the reports, Spurs have put forward a two-year contract option to the 34-year-old. Manager Mauricio Pochettino is delighted to have secured a second season in the Champions League group stages, as Spurs have made real progress on the pitch. After having finished third last season, Spurs will be finishing second this campaign.
He is aware that the club needs to perform well in the Champions League next season in order to have a better chance of retaining the top players. At the same time, he also knows that the group stages of the Champions League will not be easy by any stretch of the imagination.
In order to prepare well for this competition, the Argentine believes that the addition of experience is key to the squad's success. In this regard, few can match the experience of Dani Alves when it comes to this competition. Yet, it remains to be seen if Juventus will be ready to sell the player especially just 12 months after having lost Patrice Evra under similar circumstances.
Despite his age, Alves has featured in 30 games across all competitions. He has scored 5 goals and has created 7 assists.
https://youtu.be/Dwys8RKD4NY