'We sort of knew this 2 months ago': Tottenham Fans React As Spurs Are Rumoured To Complete Walker Deal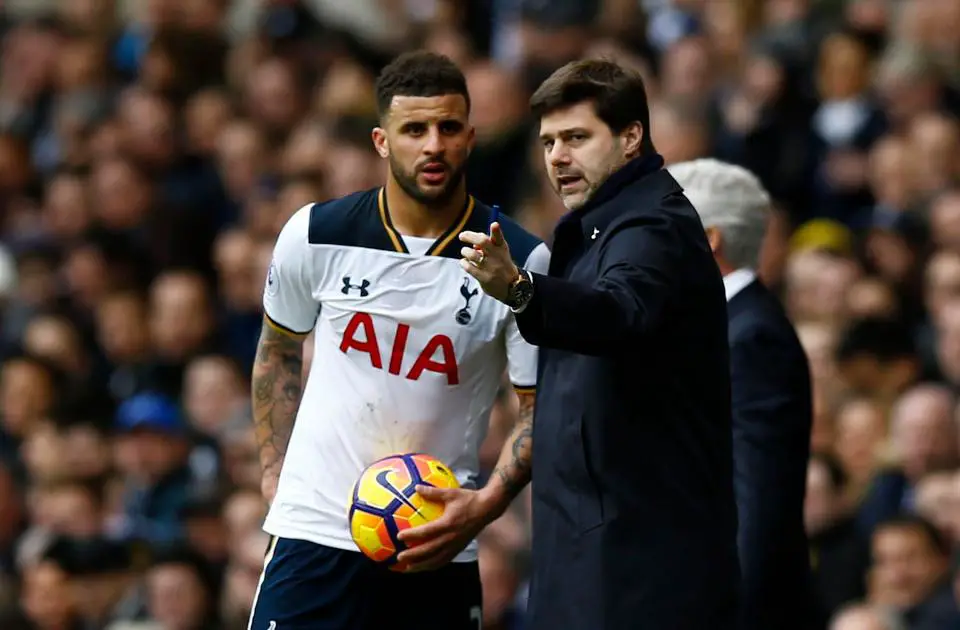 It looks like it's finally happening. After months of speculation regarding his future, a possible solution has arisen. However, I'd say it is not a good one considering how good he is. Kyle Walker is almost set to leave Tottenham. According to Sky Sports, Manchester City are set to begin talks with Tottenham over the potential signing of Kyle Walker.
The report claims that City's approach could come as early as this week, following England's international friendly against France on Tuesday. Manager Pep Guardiola is thought to be confident of landing the England right-back and hopes to strike a deal for as little over £40m as possible.
While there is no denying that many of us knew this was coming, it still pains to know Walker is possibly going to leave. But on a realistic note, if the club has decided to sell the player, there's nothing much that can be done by us fans.
As soon as the news broke out, the Spurs faithful reacted to it and a lot of them felt that we should rather hold out for £60m instead of £40m. We managed to put together a few tweets that we came across. Read on!
60*

— Elcheekylad (@elcheekylad) June 12, 2017
A freakin good RB. Which City don't have. So yeah. 60

— John Wesley Kight (@JohnnyKight74) June 12, 2017
40 mln? pic.twitter.com/Lq5vZIMLe4

— Zgryźliwy Kogut (@TucziSpurs) June 12, 2017
Yeah we sort of knew about this 2 months ago

— Richard (@rdeacon977) June 12, 2017
You mean 60 mill get it right thanks

— harry mines (@HarryMines) June 12, 2017
— Nathan Power (@powsee) June 12, 2017
Fuck. No.

— Underscore (@CorchIrvinMeyer) June 12, 2017
That's a weird way to write £60m

— Matthew Chow (@mcho19) June 12, 2017
Levy letting him go for less than 55M? pic.twitter.com/Ij0AyjwDe1

— Wesh (@waweru_jb) June 12, 2017