Tottenham To Battle With Arsenal For Highly-Rated Swedish Talent
Swedish talent Pontus Dahlberg has become one of the keenly watched prospects in European football with the likes of Arsenal and Tottenham keen to sign the 18-year-old goalkeeper, according to reports from FotbollDirekt.
Dahlberg has been demonstrating a lot of promise even at this young age. He is the number one goalkeeper for Swedish club IFK Goteborg. While his performances in the Swedish league certainly cannot be an ideal representation for what to expect in a top league like the Premier league, scouts from Arsenal and Tottenham are heavily impressed from what they have seen from the youngster.
The two North London rivals are not the only clubs looking to sign the youngster, as Bayer Leverkusen, Paris St. Germain, Hamburg, Schalke, and FC Copenhagen are also showing interest, according to FotbollDirekt. Yet, it appears that the two Premier League Giants are leading the race.
Dahlberg has been made aware of the interest surrounding him, and he seems extremely delighted to know about the interest from the likes of such top clubs. Signing the youngster will not be easy due to the strong interest, and also because the player has a contract with the Swedish club until 2020.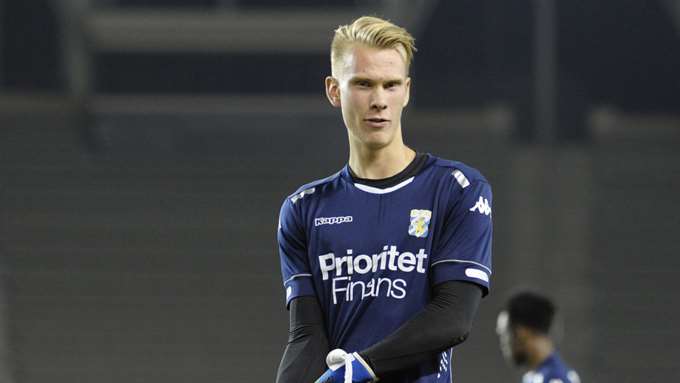 After having been capped by the U-21 Swedish national team, it is clear that Dahlberg is a player with a lot of potential. The Swedish Allsvenkan 2017 season is currently ongoing and Dahlberg has already made 11 appearances for Goteborg. But, he has conceded 12 goals and has managed only three clean sheets in these games.
Dahlberg offers an imposing physical presence for a player of his age. He stands at 6' 3" and will be a dominating figure in and around the six-yard box. Arsenal are already on the lookout for a long term replacement for Petr Cech, while Spurs are also in a similar position.
It was one of the reasons behind the club bringing in Pau Lopez from Espanyol on a loan deal, which was expected to be converted into a permanent transfer given the potential of the player. Yet, he did not feature even once for the Spurs first team. Even though Hugo Lloris has been one of the best goalkeepers in the Premier league, the search for an alternative has already begun considering that the Frenchman is entering his 30s.