Tottenham and West Ham In Surprise Battle To Sign Goal Poacher From Bundesliga
Tottenham are in the hunt for another striker ahead of the next season and one of the players that is linked with us is Javier Hernandez.
The former Manchester United striker has been in great form for his current club, Bayer Leverkusen, in the Bundesliga and the Bild states that we are in a battle to bring the Mexican back to the Premier League.
The report claims that West Ham are also in the running for the 29-year-old and Hernandez wants a new challenge in his career after he scored 13 goals for Bayer last season from 36 games.
Hernandez was on show in the recent Confederations Cup tournament and even though he is 29, the former Red Devil still has great finishing ability and when given chances, he will find the back of the net more often than not.
Signing him would not be a costly affair either as the report adds that the Mexican has a €15million release clause in his contract with the Bundesliga club. That is certainly a bargain when it comes to the money being spent in the Premier League and even if we pay a bit more, Hernandez would be great back-up for Harry Kane.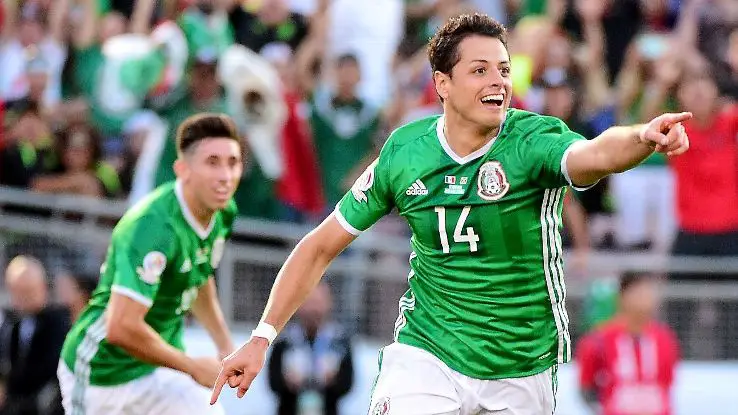 What could make the deal work is the fact that Hernandez was a hit at Manchester United, for a couple of years, and he knows about the Premier League and playing in English conditions too.
The 29-year-old could be great coming off the bench, especially since we do not have a lot of faith in Vincent Janssen's goal scoring ability.
Also the fact that we would have to keep Kane fit for the majority of the season, could lead to more chances for our other strikers in the European and Cup games, something that Mauricio Pochettino would be thinking about as we look to win some silverware with the Argentine.
There will be doubts about Hernandez being good enough to play in the Premier League after being away for a couple of seasons but class is always permanent and the Mexican has loads of talent.
Bringing him into the team wouldn't be the worst move in the world as he is a cheap option who has a decent record in England. Should we sign him up, we would have quality on the bench for our attack – something that was definitely missing last season.