Tottenham Could Sign Attacking Target For Cut-price Deal As He Wants Assurance Of First Team Opportunities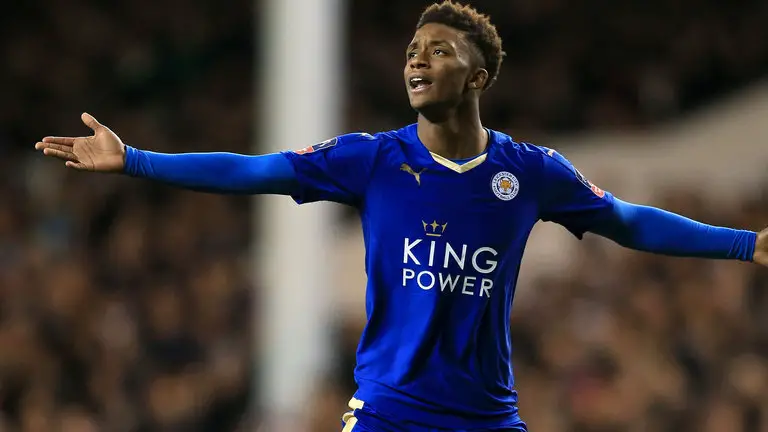 Tottenham have been interested in Leicester City midfielder Demarai Gray, but an official move has not been made so far, due to the player reportedly having a £22million release clause in his contract. The 21-year-old is undoubtedly a player with a lot of potential, after having featured heavily in the various youth teams of the England national team.
He has been at Leicester City since January 2016 when he made a £3.7million move from Birmingham City. He featured only 14 times in the first season at Leicester and ended up winning the Premier League title. Last season was much more of a difficult period for the player as he started only 14 games in all competitions and scored only 2 goals.
Majority of his 41 appearances last term came as a substitute, but his undoubted talent has made him a target for Spurs. There is a lot of frustration in the Spurs camp due to the inability to sign most of their transfer targets. While it is completely possible for Daniel Levy to bypass Leicester City and open negotiations with the 21-year-old, Spurs would have to part with a whopping £22million.
However, we have received a major boost in the pursuit of the player, as the Mirror revealed that the player can be signed from Leicester for a much lower price. Demarai Gray has spoken openly about his inability to feature regularly for Leicester. Leicester City's former manager Claudio Ranieri and the current boss Craig Shakespeare have preferred using Marc Albrighton and Riyad Mahrez as the preferred wingers in the team.
Gray will hold positive thoughts given that Mahrez has already gone public with his wish to leave the club. It is expected that the Algerian international will be joining our rivals, Arsenal before the end of this transfer window.
A hugely impressive player when on song, Gray will be able to provide width and pace to the Tottenham team. He will provide the much-needed depth in our squad and a quality one that. Tottenham's success when it comes to English youngsters will be a motivation for Gray.