'Levy is starting to sound like Wenger' – Tottenham Hotspur Fans React To Recent Reports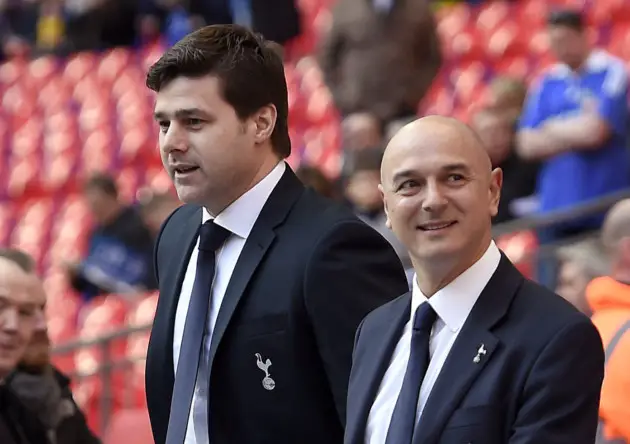 Daniel Levy defended Tottenham's lack of signings in the current transfer window and had a pop at clubs who are spending huge amounts on bringing talent to their respective clubs.
We have sold Kyle Walker to Manchester City but no new players have joined our side and that has become a worry for the fans, given that almost every club in the top six has brought in reinforcements.
Levy, however, mocked the heavy spending by Tottenham's rivals and claimed that such a system is "unsustainable". He said:
"My view is that it's totally unsustainable. We've managed the club, we think, in a very appropriate way. We have a duty to manage the club appropriately. I don't think that long term for any club it's sustainable to spend more than you earn. You can have periods where you do, but over the long term you can't.

"I think some of the activity that's going on at the moment is just impossible to be sustainable. If somebody is spending £200m more than they're earning, then eventually it catches up with you. You can't keep doing it."
The chairman also added that the youth setup at Spurs is more important than buying players in the inflated market. He said (as quoted by Guardian):
"We don't have to go and spend £20, £30m, £40m on a player and obviously that homegrown player has an affinity with the club that a player we buy doesn't.

"That's what the fans want to see. They want to have that passion. That's what you get with a homegrown player and that's why people love Harry Kane and sing that he's one of our own."
This admission caught the eye of many fans and here are some of their reactions to our transfer policy.
Daniel Levy: "Transfer fees are ridiculous and clubs are being held to ransom"

City: "Can we buy Walker?"

Levy: "Yeah of course, £50m"

— Kenney (@sam_kenney) July 26, 2017
Daniel Levy will no longer over charge other clubs for transfer fees as he admits such a market is unduistainable.

Cheers altruistic Dan

— Fbloke (@TheRealFbloke) July 26, 2017
All these people slating Levy and Spurs, wish there was more like them. Realistic and honest

— Matt Barber (@mattybarbs) July 26, 2017
Good side for the money isn't it… n some Spurs fans still get on Levy's case! Wait till Harry Winks is in the starting XI, even less $

— chris thomas (@christ_opherJT) July 26, 2017
#Spurs Levy is starting to sound like Wenger, new stadium to pay for, no big signings i reckon for at least 10 years https://t.co/OT8TUVTfvM

— Blake Richard (@blakerichard681) July 26, 2017
Spurs and Levy are as much to blame for inflated prices in the market as are clubs like City and United.

— Shah (@J_Arsenal21) July 26, 2017
Spurs fan in June: we can get Lemar, Levy is gonna do it

Spurs fans in August: Nkoudou is not bad#THFC #COYS #LEVYD

— Andrew Labib (@Andrew_Labib) July 26, 2017