Tottenham Rumoured To Make A Move For Simeone – The Junior!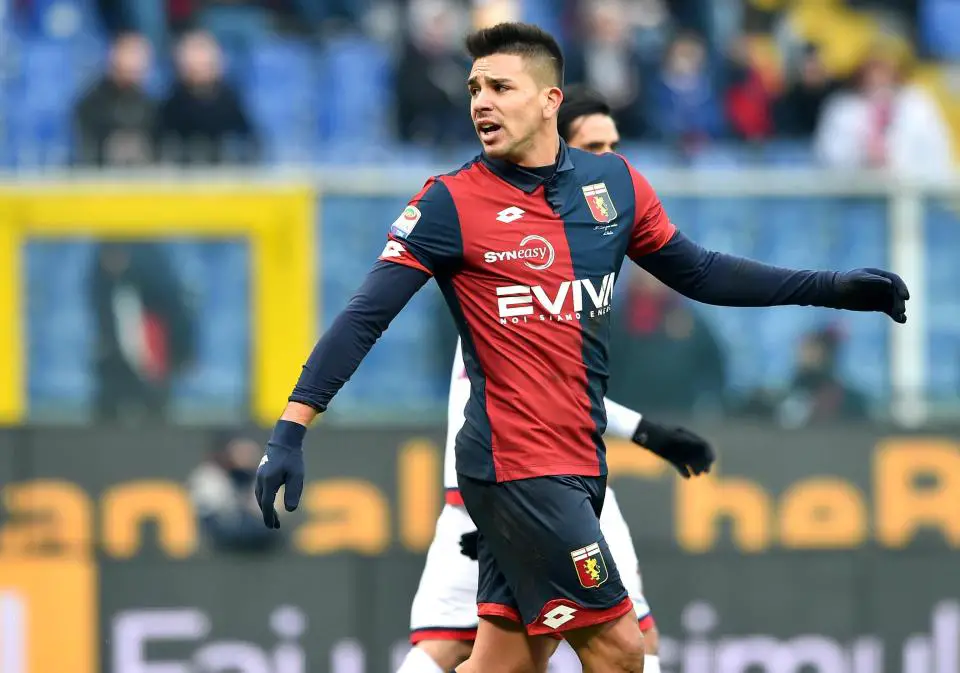 Tottenham have been criticised heavily for the lack of activity in the transfer market. The criticism has especially been profound since rival teams have been making major purchases. The likes of Manchester United, Manchester City, and Chelsea have spent big in the summer transfer window. Yet, Spurs manager Mauricio Pochettino has not made any signing so far. In fact, the club has allowed Kyle Walker – a key first-team player – to leave the club.
Now, it appears that Spurs are gearing up for the first major signing of the summer and it would be the son of Atletico Madrid coach Diego Simeone who could arrive at Tottenham. Spurs are competing with Fiorentina for the signature of Giovanni Simeone, who is on the books of Italian outfit Genoa, according to Argentine journalist Lucas Ajuria, who is connected with Simeone's former club River Plate. The attacker had been a key part of the River Plate team before he made the switch to European football with Genoa last summer.
2) Inminente venta de Giovanni Simeone a Inglaterra: ingresará dinero por mecanismo de solidaridad. Tottenham se lo disputa con Fiorentina.

— Lucas Ajuria (@ajurialucas93) August 1, 2017
Last season, he had a reasonable impact in the first-team after managing to score 12 goals and create one for his teammates in 35 league appearances. While these are not spectacular figures, it is clear that Pochettino is looking at a player who can act as a backup to Harry Kane and be quite happy with the role on the bench and the occasional first-team appearances. Vincent Janssen has been a major disappointment at the club and if he is to perform to his abilities, a little bit of competition would help.
The competition could arrive in the form of Giovanni Simeone. At 22 years of age, he is the perfect signing chairman Daniel Levy usually likes to make. His contract does not run out until the summer of 2022, and Levy has been speaking about the lack of proper valuation in the markets as being the primary reason to avoid signing players up until now. Spurs have been looking at several names to boost their attacking options ahead of the new season, but have not been able to clinch any deals as of yet.
Hopefully, this one goes through.
Should Tottenham make Giovanni Simeone the first signing of the summer?