Club Legend Urges Totteham To Sign 23-year Old Midfielder – Feels He Would Be 'Perfect for Spurs'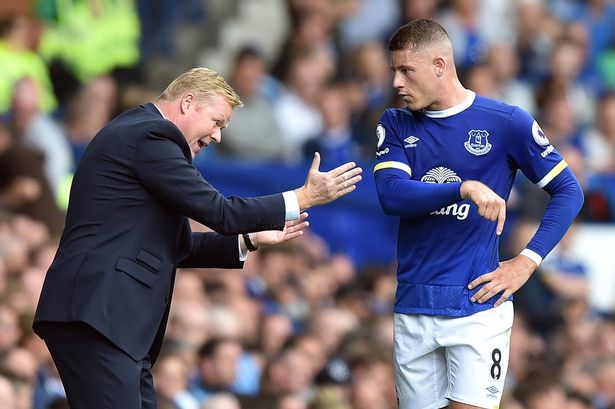 Just when you feel we have heard the last in the transfer saga of Ross Barkley, a new development comes up and catches attention.
Everton have been resisting all efforts of Tottenham to sign the England international although the midfielder has his heart set out on a move to White Hart Lane. Now, Tottenham legend and two-time FA Cup Winner Graham Roberts feels that Barkley would be a perfect signing for his former club.
Replying on Twitter when asked about Barkley, Roberts indicated that the 23-year-old is perfect competition for Mousa Dembele in the first-team.
Mousa always misses a lot so enough games to go round but @RBarkley20 fan perfect for spurs

— Graham Roberts (@GrahamRoberts4) August 7, 2017
Are Everton Climbing Down On The Asking Price?
It is a well-known fact that Barkley is on his way out of the Goodison Park and manager Ronald Koeman did no favours by claiming that his Everton career is over. Everton valued the player at £50 million at the start of the transfer window although he has only one year left on his contract.
With less than a month remaining in the transfer window, Tottenham chairman Daniel Levy believes that the player can be signed for half of the original asking price.
Competition From Chelsea
However, Spurs are not alone in the chase for Barkley. The defending Premier League champions are seriously considering making a move for the England midfielder as Antonio Conte goes in search of squad additions (Express).
The loss of Nemanja Matic to Manchester United has left Conte searching for a midfielder and Barkley looms as a potential option. Barkley's wage demands will not be a problem for Conte although he won't guarantee first-team action like Pochettino.
Manchester United were also reported to be interested in the player but have not shown the same interest as Spurs or Chelsea. Now that they have signed Matic, they may drop out of Barkley's race.
A Great Addition
Tottenham's midfield is one of the best in the Premier League, boasting the likes of Victor Wanyama, Eric Dier, Dele Alli, and Mousa Dembele. Add Barkley to that list and it only gets better!
Wanyama's tryst with suspensions and Dembele's frequent injury worries mean Barkley won't be a squad player if he joins us. The bigger issue that remains though, to convince Everton to reduce the asking price.