Tottenham Take The First Step In Signing £35million Colombian Amidst Heavy Interest From Premier League Heavyweights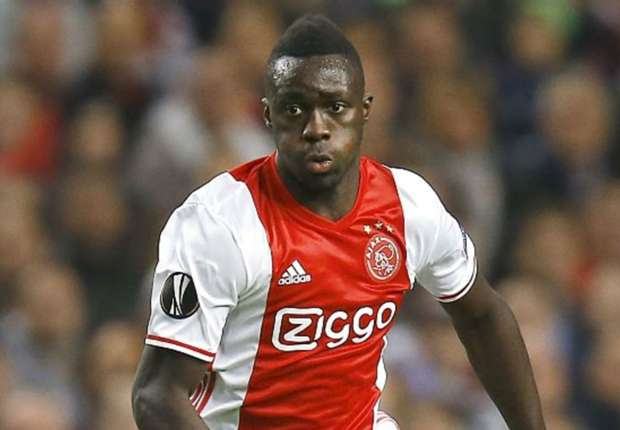 If media reports are to be believed, there is a race among various targets to be the first summer signing for Tottenham Hotspur. The latest to move to the top of that chart is Ajax defender Davinson Sanchez. Reports from The Mirror indicate that Spurs are lining up a bid for the Colombian defender. Ajax rate the talented defender at £35million but Daniel Levy is set to offer £25million to start the negotiations.
Mauricio Pochettino is yet to sign a player this summer even after pocketing £50million from the sale of Kyle Walker to Manchester City.
The report claims that talks have begun in Amsterdam with Ajax, over a deal for the twice-capped 21-year-old who was Ajax's 'Player of the Year' last season. He was also their star performer in the Europa League final defeat to Manchester United.
The youngster is highly talented and can play at right back and in the centre of defence. Widely regarded as one of the top young defenders in the world, Sanchez joined Ajax last summer, amidst heavy interest from top European clubs. He made 45 appearances for the Dutch giants last season where they were second-best to Feyenoord by one point in the Dutch Eredivisie, and to United in the Europa League.
Stiff Competition
Spurs will have tough competition to secure Sanchez's signature as Chelsea, Barcelona, and Cyrstal Palace are all interested. Palace have Frank de Boer at the helm, who has great ties with Ajax.
However, Tottenham believe that they are ahead of the pack and want to take a huge step forward by submitting an initial offer. Pochettino is yet to make any signing this summer and the fans are frustrated with the inactivity,# and fear that it may hamper our chances in the Premier League title race.
To make things worse, the injury to Kieran Trippier leaves Pochettino with no established right-back for the opening week. A lot of names have been mentioned as our first summer signing, although none have materialised yet. Hopefully, the deal for Sanchez moves forward and we see the talented defender at Tottenham soon!