Tottenham Step Up Pursuit Of Celtic's 20-year Old Full-back On Top Of Davinson Sanchez Deal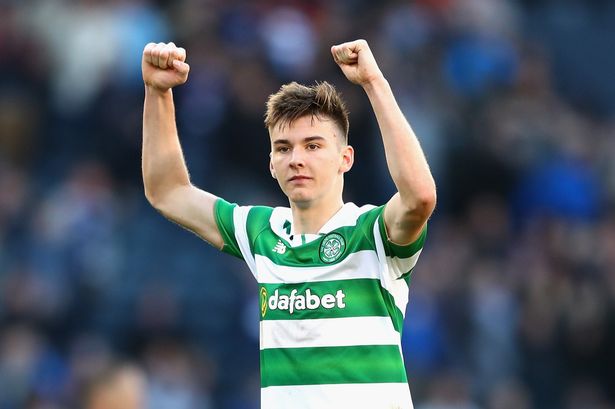 After staying silent in the transfer window for a longer period of time, it looks like Tottenham Hotspur have found their transfer swagger back. Signing Davinson Sanchez from Ajax set the wheels in motion as the club starts looking for more signings.
The latest name to be linked with the club is the 20-year-old Celtic full-back Kieran Tierney who is rumoured to be a potential replacement for Danny Rose, reports The Mirror.
Is this a fall-out of Rose's outburst in the interview earlier this month? The England international had indicated during that interview that he is looking to find a way out of the club as he feels that he is not being paid what he is worth.
Although he has apologised for his outburst, the club officials feel that the time is right to look for a replacement. Having impressed with a string of assured performances for Celtic, Tierney is definitely on top of that list.
There was reported interest from other Premier League sides too as Chelsea and Manchester United were linked with Rose. Intriguingly, the Red Devils were also interested in Tierney, although their interest did not move beyond the first-level check.
Tierney is a fan favorite at the Parkhead and is seen by manager Brendan Rodgers as a key player for his side. The youngster has earned successive PFA Scotland Young Player of the Year awards and has always been linked with a move to the Premier League. View from Scotland is that he is ready to play regularly for the top clubs.
Will that be Tottenham? The young left-back has reiterated time and again that he is happy at Celtic but he would be swayed by the prospect of playing regularly in the Premier League.
Compared to other interested sides, Mauricio Pochettino can afford more game-time for the youngster and that could also be a potential factor in any deal. With his side beaten 2-1 at the Wembley by local rivals Chelsea, Pochettino will surely look to strengthen the side in this transfer window.
Will that be Kieran Tierney? What do you think?