Tottenham Transfer News – £25million Target On The Verge Of Signing A New £50,000-per-week Deal With His Club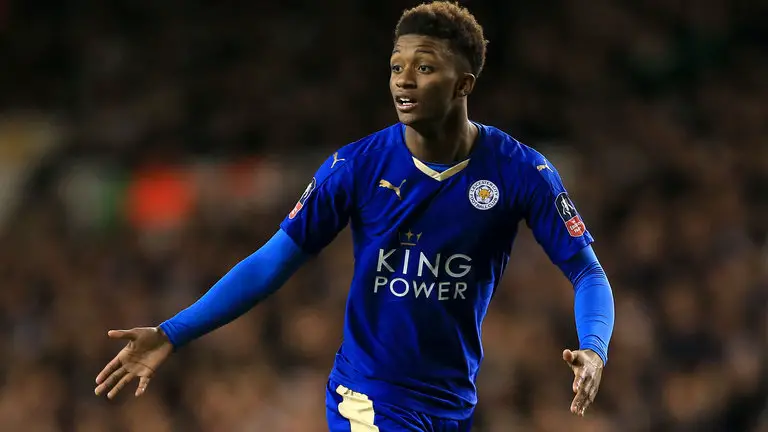 In a blow to Tottenham Hotspur's ambitions, Leicester City are ready to offer new terms to their young forward Demarai Gray, reports The Daily Mail.
The England Under-21 International has been the subject of intense summer transfer speculation as he was courted by multiple Premier League clubs. It was the interest from Tottenham that caught the attention while Bournemouth also went serious with a stunning bid of £25million for the youngster on the deadline day. However, the Foxes were adamant that he was not for sale.
Now, it is being reported that Leicester are going ahead with their negotiations and are confident that a positive conclusion would be reached soon. It is being reported that Gray would likely double his current £25,000-per-week wages in recognition of his growing status within the club.
So, what prompted the change? At the start of the summer, Gray was dissatisfied with his lack of action on the field for the Foxes. There was surprise all over, on why the club was not granting him more action. The winger was always the cynosure of all Premier League sides, even when he signed for Leicester from Birmingham.
However, the change of season has brought a change of mind at the club. Suddenly, Gray started getting more game time and has played in all four league games so far. Although these were all substitute appearances off the bench, he showed glimpses of his potential against Chelsea, after coming on at half-time.
Speaking after the game, as quoted by the Daily Mail, Gray said:
"We're in talks so I'll leave that to my representatives to deal with. I want to work hard and get myself into the team. I had a run around for 45 minutes against Chelsea, which is good for me, and hopefully I can turn it into starts."
It is being reported that the club is looking to start him from next round of action as they start recognising him as a player with big future at the club.
Where does that leave Tottenham? There is no doubt that the Lilywhites consider Gray as someone with great potential. He has the right set of attributes to be a success at Tottenham, and we could still go back for him next summer.
https://youtu.be/l08LwTkQKqI