"No better sight than seeing Lamela back on the pitch. Vamos, Erik" Tottenham Fans React To Star Winger's Latest Injury Update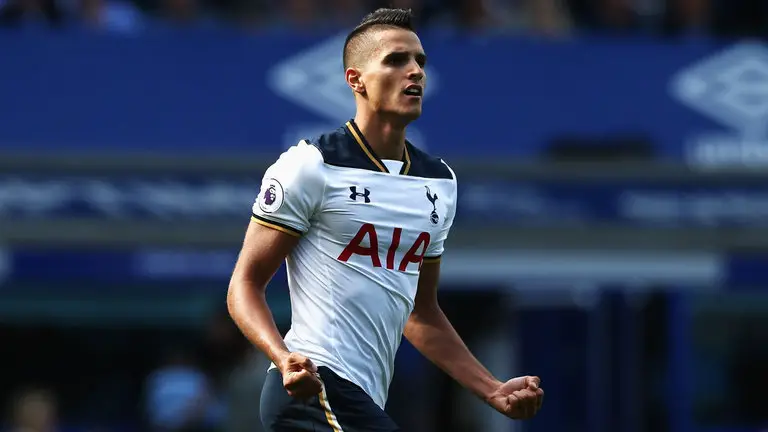 Erik Lamela has been one player that a few Tottenham fans might have forgotten, given that the Argentine missed a chunk of last season and has not featured for us in this campaign either.
The winger can be brilliant in certain games and not having him in the side might cost us in the upcoming months as we would have to rotate the squad.
Fortunately, it was recently announced that the Argentine had joined the side to train with the rest of the squad and that got a lot of Spurs fans excited. While Lamela will not play a part in the upcoming tie against Bournemouth on Saturday, the 25-year-old could help us in the Champions League.
The Argentine is a tricky winger and he will give us another option in our attack and here are some of the best reactions from Twitter on Lamela's latest update.
Can't understand the Lamela hate. Good player imo. Excellent pressing. Incisive. Runs at the opposition. Makes clever passes. #THFC #COYS

— Hotspur F.C (@HotspurFC82) October 12, 2017
https://twitter.com/jonhotspur88/status/918438522314469377?ref_src=twsrc%5Etfw
Erik Lamela back in Spurs training after a mysterious hip injury. Almost a year to the day of his last appearance. Not suspicious at all.

— Cian Carroll (@CianByNature) October 12, 2017
Since we signed Lamela Bale has won 3 champions leagues whilst Lamela is still adapting to the premier league so fuck off will you

— Jack Cooper (@JackCooper5991) October 12, 2017
https://twitter.com/SmithySoccerAM/status/918399903931555841?ref_src=twsrc%5Etfw
Lamela will be back in action soon, he has done his time after his drug ban. Worst kept secret

— Sluce (@Sluce23) October 12, 2017
Forgot Erik Lamela existed there for a while.

— Pádraig (@afcpadraig) October 11, 2017
https://twitter.com/ElectricEriksen/status/918232939388985344?ref_src=twsrc%5Etfw
People are getting suspended for telling Lamela to fuck off? Best start saying my goodbyes pic.twitter.com/Wr0McQmji8

— Bateseyboy (@Bateseyboy) October 11, 2017
It's at least as plausible as the idea that Lamela's actually been serving a drugs ban for the past 12 months.

— Bankrupt (@bankruptspurs) October 11, 2017
— Shelley Johnson (@shelleyj89) October 11, 2017
https://twitter.com/Gavin_Stephens/status/918130562711224320?ref_src=twsrc%5Etfw