Tottenham's Cheif Scout Steve Hitchens Is Looking Into Dutch Duo From Ajax As Pochettino's Next Signings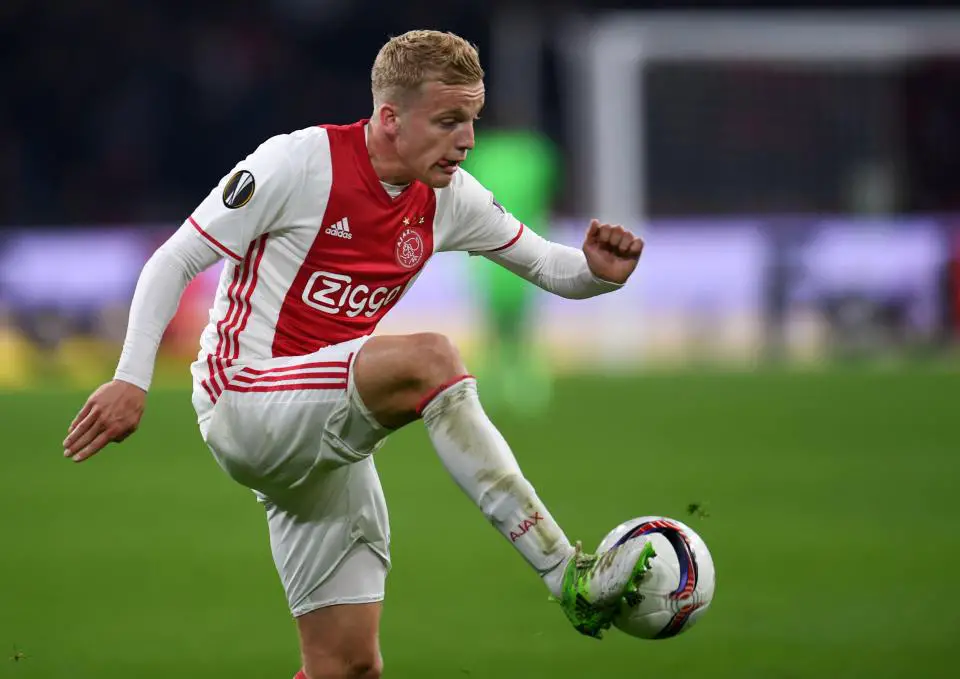 Tottenham Hotspur are looking to continue hunting Ajax for finding next-generation talents. According to Sky Sports, Spurs are looking at Ajax fixtures with an eye on Donny van de Beek and Justin Kluivert.
This is nothing new for the club which has, for long, placed youth as the prime factor of their recruitment policy. The Lilywhites focus on many specific clubs across Europe that are famous for developing young players. Be it Ajax in the Netherlands, Bayer Leverkusen and Hoffenheim in Germany or Monaco in France, Spurs have made it a point to focus their scouting activities on clubs with a great record of developing youngsters.
Ajax is no stranger to dealing with Spurs, as in the recent past, the North London club has had substantial success with signings. Jan Vertonghen and Christian Eriksen come to our mind while Davinson Sanchez arrived in the summer in a club-record deal.
Sanchez's acquisition is already creating ripples in the Premier League as rivals view this addition to Mauricio Pochettino's side as a great success. He has already seamlessly slotted into the team and has started every match for Tottenham since his debut at Burnley.
Among the current targets, Van de Beek has been impressing for Ajax in the midfield. Just 20-years old, the youngster has been one of the best performers of the side, and Spurs view him as an excellent long-term addition to the squad.
Another name is Kluivert. The 18-year-old son of former Netherlands striker Patrick Kluivert and has been earning rave reviews all across Europe in the recent years.
There is also reported interest in Leverkusen's forward Kai Harvertz, the 18-year-old German youth international who has already earned more than 30 Bundesliga appearances. The youngster has 3 assists to his name this season and the scouts are looking at him as another long-term addition.
The latest signings and names on the interest list should be an indicator of Steve Hitchens' success rate – who oversees scouting at the club. Let's hope we keep hearing more such names arriving at the club in the coming years.