Tottenham Fans' Worst Fear Could Come True As Kane Informs His Friends About His Future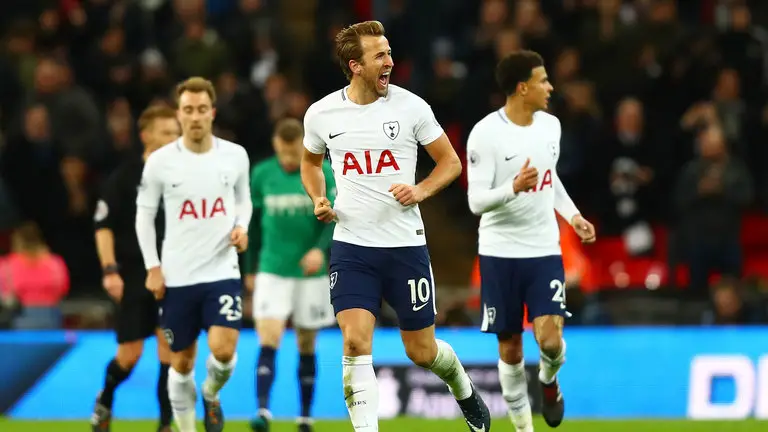 You need to admire the Spanish press for their tenacity. Right from the time they identify a player for a move to one of their top clubs – Real Madrid or Barcelona – they go overdrive to run a charming campaign to get that player to the club. Whether the player wants to make a move or not becomes secondary as the media tries to drum up stories around the transfer.
Joining that list of 'players of interest' is our very own Harry Kane. This is not the first time – and definitely not the last – that I see Kane being linked with Real Madrid. In fact, I would be surprised if they don't keep tagging him.
The latest news from Don Balon has gone a step ahead and indicated that Kane has a dream of playing alongside Cristiano Ronaldo at Madrid and has told his pals of his choice. Madrid are huge admirers of Kane and his goal-scoring exploits and are open to making a mega-money move for the England international at the end of the current season. But, this report? I think it is one step too far.
Kane is someone who has time and again reiterated his love for the club and not the buck. Agreed that the lure to play for Madrid and alongside one of the best contemporary footballers is something you can't brush aside easily but Kane has indicated that he is happy at Tottenham.
In fact, the England striker has said that he would love to end his career at Spurs, hoping to shut down all the reports of his transfer to Madrid.
And, even for a moment, if we assume that the deal goes through, Madrid will have a lot to shuffle before they put Kane in the mix. You can't have Kane sitting on the bench but with the likes of Karim Benzema and Ronaldo already in the squad, Zinedine Zidane will struggle to guarantee regular action for Kane.
That could mean a departure for Benzema or Ronaldo with reports from the same Spanish press indicating of a potential move to PSG for Ronaldo. If that happens, isn't the whole idea of 'playing with Ronaldo' moot? Let's not take these reports seriously and hope there is more sense around Kane in the future.