'I'll look towards what's going to happen' Dutch International Speaks On Tottenham Future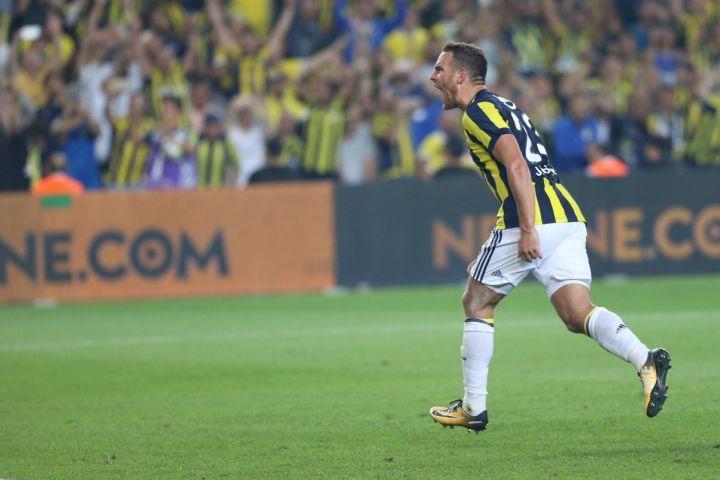 Tottenham Hotspur striker Vincent Janssen who is on loan with Fenerbahce has opened up about his future with the Turkish club and his career goals to date. The Dutch striker has spoken to the Turkish media outlet A Spor about his move to Fenerbahce and the subsequent revival of his career.
Janssen moved to the Turkish side on loan this summer and has taken to life in Super Lig with ease, quite unlike his troubles in the Premier League. The 23-year-old scored his 3rd goal of the season for his new side last week and was quick to point out his happiness in moving to Istanbul.
When quizzed about his move from Tottenham and his subsequent rise to fame at Fener, Janssen said:
"I was 100% behind my choice, that was a goal for me and I was very happy I could do it so quick."
The Dutch forward did not waste time in settling down in Istanbul after a September move, as he notched up 2 goals in the opening month. There were sharp glances of admiration from North London, with a section of fans even urging him to come back.
However, his form has nosedived soon after and he went several weeks without scoring. His third goal of the season which was a long time coming was netted this week and Janssen was happy that the mini-drought has ended.
There is a school of thought that the fans at the Turkish club were completely behind him even during his lean phase, unlike his time at the North London club which was mired in questions about his efficiency. I do not completely adhere to that concept but that is a discussion that can rumble on!
Janssen has set his mind on having a good season with Fenerbahce before deciding on his future move.
"We'll see, for me now it is important to have a good season with Fenerbahce, that's the only aim right now and after that I'll look towards what's going to happen."
That is a sensible thought from the player who has to make sure he gets back into scoring mode and probably win the approval of Mauricio Pochettino.
On that note, when quizzed about his future at White Hart Lane, the Dutchman indicated that he has his mind set on Fenerbahce for the moment but that he's completely aware of what he wants to do.
"I have my thoughts about this of course, but for now I think it's best to focus on what is happening right now. When we get close to the end of the season we'll see what's going to happen but it's for sure that I really enjoy my time at Fenerbahce."
I don't think anyone at Tottenham would be looking at taking him back soon while Fenerbahce may not be able to cough up the amount Daniel Levy would want. There could be another loan deal for him, but we will have to see.
Do you want Janssen back at Tottenham?
https://youtu.be/NvqIHdfwuss