This Christmas Video Of Vertonghen With A Young Fan Posted By Tottenham Is Heartwarming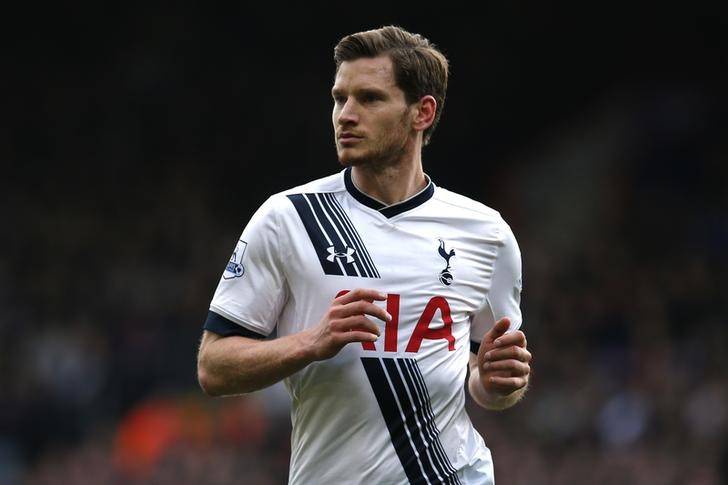 This festive season is more about giving than receiving and Tottenham have one young fan who is doing a lot to help out the homeless in his area. Frankie has been working hard to provide food to the homeless people in his region and Tottenham were on hand to make this moment a little special.
In a video shared by Spurs, we see Frankie being helped by Jan Vertonghen as the Belgian also took some time off from his busy schedule to distribute food and other items to the needy.
Frankie has been doing his bit and has raised over £5,000 and the number is growing. For our part, we decided to make the day special as the club shared a jersey with the youngster which featured a number of signatures from first-team players.
We could see Frankie's excitement as he rattles off the names on the jersey and he was particularly happy to see Harry Kane and Dele Alli's signature amongst others such as Son Heung-min's.
Our team might be a little off the boil at the moment as we were beaten by Manchester City in our last Premier League game but we should be looking to get back to our best and still look to challenge for a top-four spot. We are currently behind Burnley, Arsenal and Liverpool when it comes to the race for the final Champions League spot but if we get something going again, we can claw our way back.
The festive period will see a lot of games stacked on us and with our tight and small squad, we have to be careful when it comes to injuries and other issues. Hopefully, we will be able to play in a similar manner to what we have done in the past two seasons and somehow make it into the top four before we can think of doing better next season.
Of course, the New Year does feature some great fun for us in the Champions League as we face Juventus in the round of 16 and if we play like we did in the group stages, the Italian champions might just be out of the competition.