Double blow for Tottenham as key duo is ruled out for Huddersfield clash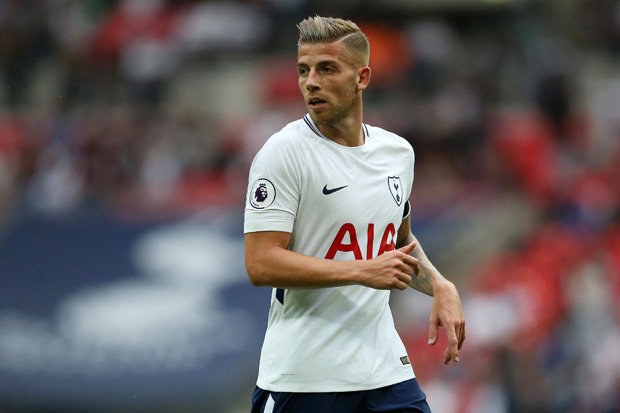 Tottenham Hotspur manager Mauricio Pochettino is facing defensive injury concerns ahead of this weekend's clash against Huddersfield Town. A heavily rotated Spurs squad defeated Rochdale 6-1 in snowy conditions on Wednesday to reach the FA Cup quarterfinals.
A win over the Terriers could move Spurs to 3rd place and also hand them some much-needed momentum ahead of next week's mouthwatering Champions League round of 16 second-leg tie against Juventus.
But the North Londoners could be without Belgian internationals Toby Alderweireld and Jan Vertonghen for the weekend game against Huddersfield.
Alderweireld missed the game against Crystal Palace and Rochdale and is ruled out of the Premier League clash at Wembley with a hamstring injury. The 28-year-old is yet to resume training and Pochettino feels the defender won't be fit in time to face Juventus.
"He is still recovering. He is still not participating with the group," Pochettino was quoted by the Evening Standard.

"When you tear a muscle, then you are fit but fit to participate in training. And then, it's to be fit to play, and then to compete. It's a different process and sometimes it's longer, depending on the injury.
"Sometimes, the people create an expectation and then we are the bad guys, when we say 'no you cannot play' or we start to build your fitness step by step.

"It's our responsibility sometimes, but it's impossible to explain everything. It's just to be careful about the player because we want Toby 100 percent ready to play.

"And then it's my decision to pick him. But if you have your best player at 100 percent, it's sure that he increases your level and he's going to help.

"But we don't take our decisions based on public opinion. We are professional and when we take a decision, it's because we have assessed and analysed, we have thought 100 times to try to take the best decision for the team and for the player."
Alderweireld's Belgian team-mate Jan Vertonghen is a slight doubt for the weekend's match due to an ankle injury sustained in training last week.
It remains to be seen whether Poch pairs Eric Dier with Davinson Sanchez or opts for a three-man defence by involving Juan Foyth against Huddersfield.
Alderweireld and Vertonghen could be out but Poch would hope that the team comes out all guns blazing at the weekend after the fantastic 6-1 victory in the FA Cup.