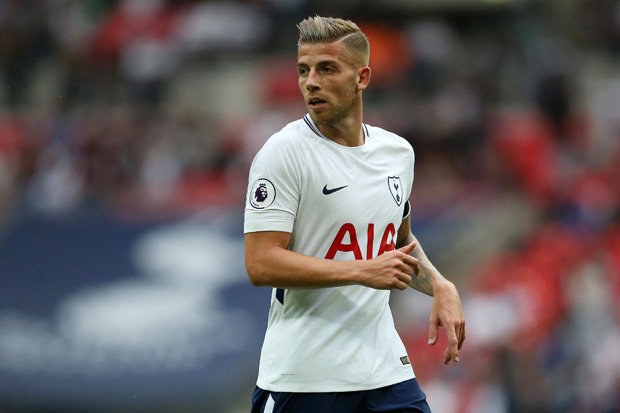 According to the Daily Mail, Tottenham Hotspur manager Mauricio Pochettino will not block any moves for Toby Alderweireld in the summer if the defender wishes to leave the club. The Belgian is very keen to exit north London at the end of the campaign and is subsequently refusing to sign a new deal with the club, the Daily Mail adds.
The report also claims that Pochettino has already accepted Alderweireld is not interested in staying with Spurs and that he wants to move on. As a result, the whole matter will be in the hands of Spurs Chairman, Daniel Levy, who will sell the defender if he receives a presentable offer in summer.
With the Belgian centre-back expected to leave Spurs, the Daily Mail claims Manchester United and Real Madrid are monitoring the 29-year-old's situation. Alderweireld, since joining Tottenham from Atletico Madrid, has established himself as one of the finest centre-backs in the Premier League.
Since returning from a hamstring injury, Alderweireld has been frozen out of the team by Pochettino, who wants to work with fully committed players at Spurs, as a result of which, he will sell players that he feels, are not giving 100% to the club.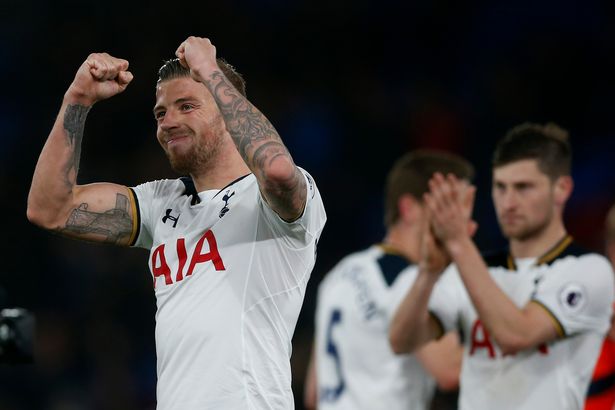 If Alderweireld doesn't sign a new deal, the Independent reports that a clause in the defender's deal will allow him to leave Spurs for £25m in the summer of 2019. So this means Tottenham will be forced to sell Alderweireld in the summer transfer window if he doesn't put pen to paper on a new deal.
With Alderweireld's exit rumours circulating, here we bring you the reaction from the Tottenham fans.
I find it so funny that before there was anything out about Toby Alderweireld not signing a new contract, most Spurs fans were saying he his the best in the league (which he is) but now he wont sign one we can 'go on without him' or 'we have Sanchez now'. Massive mistake #THFC

— Trevor Lloyd (@Trevorlloyd92) March 20, 2018
If we don't pay him what he should be getting all that says to the other players is if you want the wage you deserve kick off and we'll sell you and get it elsewhere. Not how a top club should be run #levyout

— Dave ⚽ (@davYidc89) March 21, 2018
Shame, he is a top player but we've still played well without him. Sanchez looks like he could fill his boots…

— Clark Baxter (@ckarkbaxter) March 20, 2018
@SpursOfficial if you're actually going to sell then by the grace of god please sell to an outside league.

— Dubyyy (@Dubyyy_) March 20, 2018
In my opinion he's irreplaceable especially if it goes to a PL rival

— OhMousaDembele (@OhMousaDembeIe) March 20, 2018
We do need him yes no doubt. A quality CB. With the new stadium fees coming up its going to be very hard to replace him with someone with similar calibre as him.

— Cenk (@CenkTHFC) March 20, 2018
If we where to sell Toby it needs to be abroad. I'm not in favour of strengthening another prem rival. Would prefer to keep him as he offers much needed experience and composure at the back.

— CarlTHFC (@CarlAvo10) March 20, 2018
best centre half in league of course we need him, it doesn't look good to our players when they see someone like him leaving

— Shane thomas (@shanethomas1984) March 21, 2018
Yes we do he's quality but not at any cost.

— Just Tottenham News (@JustTottenham) March 20, 2018
IMO yeah we need him we can't keep selling our top talent if we're to move forward #COYS

— Marty_Baldwin7 (@smartie_martyb) March 21, 2018
Sanchez is wobbly Foyth isn't good enough yea we do need him I cannot believe anyone in their right mind would think it's ok to sell one of the best CB in the premier league.

— Manush Rafatjah (@rafatjah) March 20, 2018
110% we need him.

— Brian Sheedy (@B_Sheedy) March 21, 2018
Yes, he's simply the best CB

— 🇮🇱 (@Lamela_11_) March 21, 2018
Toby is a key part of our team or was until his injury. Doesn't mean he can't be replaced but allowing him to leave could set a dangerous precedent. I recall levy saying no player would be sold that Poch wanted. Interesting to see if he's sold why we felt we didn't need him.

— Amit Mohindra (@amitmoh) March 21, 2018