There has been a fair amount of speculation regarding Mauricio Pochettino's future at Tottenham but as per a report from The Sun, it looks like he will continue with us for another year. The report has claimed that our London rivals Chelsea are harbouring an interest in the Argentine manager.
It looks like Poch is willing to commit another year at Tottenham but he is adamant about holding a discussion with Daniel Levy to discuss transfer budgets and more.
The Sun goes on to claim that our owner, Daniel Levy, has been a tad preoccupied with the construction of our new stadium and is happy with the club playing in the Champions League.
Over the years, we have secured consecutive top-four finishes but consistency amounts to little when you have no trophies to claim. That was the hot topic throughout the recently concluded season.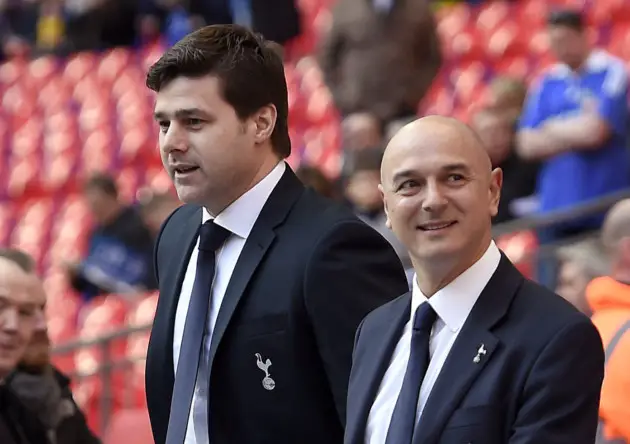 Going forward, it is clear that we need to win trophies to prove the naysayers wrong. However, considering the level of competition and the insane amounts of money that our rivals are spending to procure quality talent, it does look like Spurs are falling far behind.
Hence, The Sun claims Pochettino wants Levy to invest more money to boost the transfer budget this summer. After all the debate and drama from the previous season, it does not come as a surprise that Pochettino is taking such drastic steps.
As fans, let's hope Levy fulfils Pochettino's demands because losing him to Chelsea will be nothing short of a heart-break.