Twitter on meltdown – Tottenham fans compare Harry Kane with Messi, Lineker, Hurst and others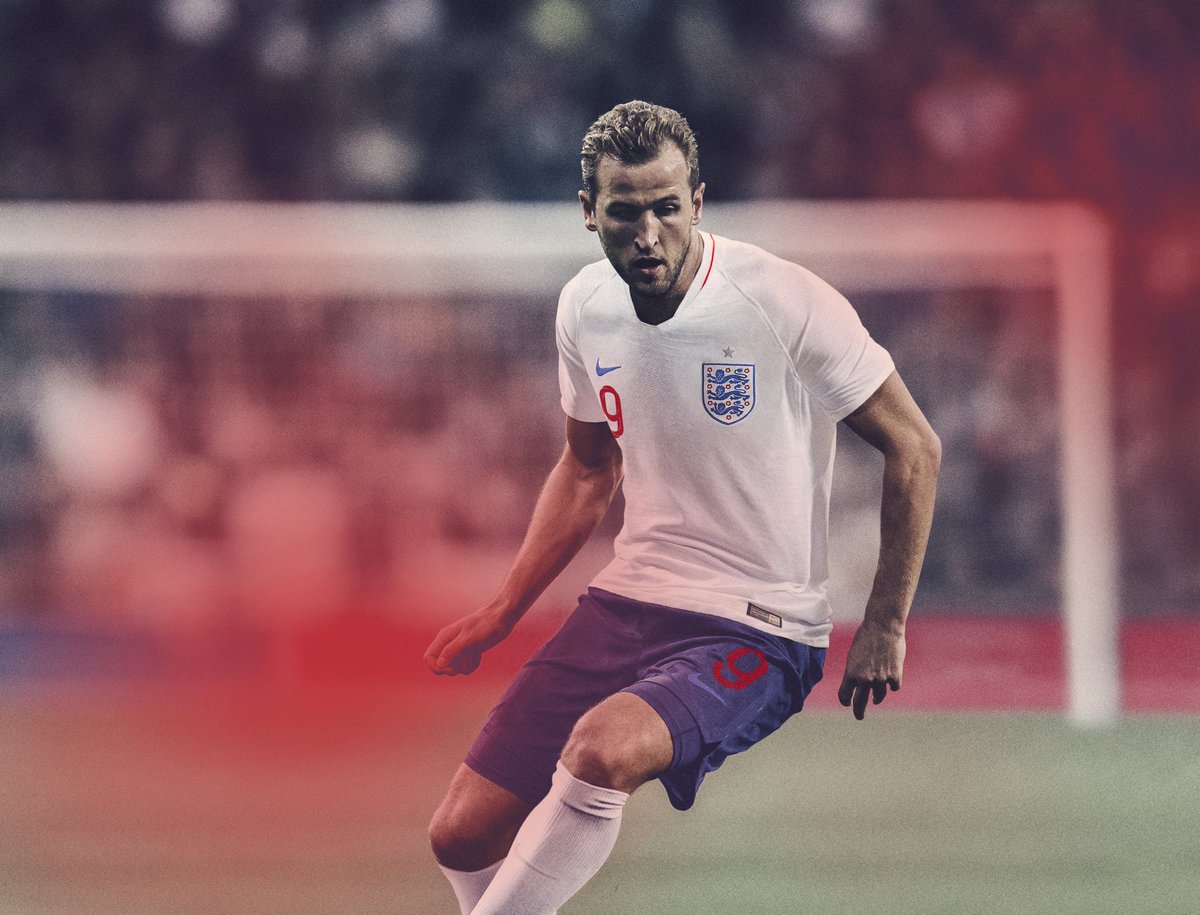 Is there anything that Harry Kane cannot do? The star Tottenham striker scored a hat-trick for England as the Three Lions made it out of the group and into the knockout rounds of the World Cup. Panama were slaughtered in the first half as John Stones and Jesse Lingard got the other goals in a 6-1 rout.
The captain scored two from the spot and also got another one in the second half where he deflected a Ruben Loftus-Cheek shot into the Panama goal.
The opponents did get a goal back in the end but we were incredible and well, everyone was talking about how good Kane was for the side.
England now prepare for the next match, which is against Belgium and will decide who tops the group but Kane is now firmly in the race for the Golden Boot and Twitter just could not get enough of the English captain.
Harry Kane is ROARING this FIFA World Cup with 5 goals in 2 matches. 🦁 pic.twitter.com/8hJZTW8DOV

— FOX Soccer (@FOXSoccer) June 24, 2018
In the four years since his first PL goal, Harry Kane has:

– Captained club & country
– PFA TOTY X4
– PFA YPOTY
– PL POTM X6
– 128 goals
– 2 Prem Golden Boots
– Record PL goals in a calendar year
– 7 PL hat-tricks
– 1 UCL hat-trick
– 1 World Cup hat-trick

— The Spurs Brain (@TheSpursBrain) June 24, 2018
89 goals and 12 assists in Harry Kane's last 91 games for club and country, absolutely world class. pic.twitter.com/UrmHAT2437

— LP ✈️ (@Verttonghen) June 24, 2018
🌎🏆 World Cup⁠ Goals Scored:

🏴󠁧󠁢󠁥󠁮󠁧󠁿 Harry Kane – 5 Goals in 152 minutes

🇦🇷 Lionel Messi – 5 Goals in 4 World Cup tournaments pic.twitter.com/1kwEY1t7KN

— PF | World Cup🏆 (@PurelyFootball) June 24, 2018
Everybody: "Ronaldo or Lukaku will win the Golden Boot"

Harry Kane: "Hold my pint" pic.twitter.com/yexdBADh86

— Footy Jokes (@Footy_JokesOG) June 24, 2018
Harry Kane has played only 150 minutes of World Cup football and he has scored the same number of goals as:

Lionel Messi
Geoff Hurst
Romario
Raul
Garrincha
Gonzalo Higuain
Zinedine Zidane
Zico

— FlFA World Cup (@WorIdCupFC) June 24, 2018
Harry Kane has joined Geoff Hurst (1966) and Gary Lineker (1986) in the list of England players to score a World Cup hat-trick. #WorldCup #ENGPAN pic.twitter.com/VA6keePc2Z

— CNN Sport (@cnnsport) June 24, 2018
Harry Kane's heatmap from #ENG vs #PAN pic.twitter.com/15Q6YBv0px

— Curtis Morton (@CurtisMorton) June 24, 2018
Fly the Queen out and get it over and done with!

Arise Sir Harry Kane 🙌#ENG pic.twitter.com/9YP4JOLpAb

— Pro:Direct Soccer (@ProD_Soccer) June 24, 2018
Harry Kane has scored with every single one of his five attempts at goal in the #WorldCup so far – he averaged a goal once ever 6.1 attempts in the Premier League last season. pic.twitter.com/OjTumaFvF5

— Spurs Stat Man (@SpursStatMan) June 24, 2018
In less than 180 mins of football, Harry Kane has become England's second highest ever World Cup goalscorer.

— Ashley Watts (@AshWatts93) June 24, 2018