"I want this to happen.": Some Tottenham fans urge club to sign teenage star after brace against Liverpool
One of the sought-after young talents in world football, Christian Pulisic showed his class when Borussia Dortmund played Liverpool in the pre-season friendly on Sunday. The 19-year-old forward scored a brace as Dortmund defeated Liverpool 3-1 to start the International Champions Cup in a stunning fashion.
Pulisic's performances caught the eyes of Tottenham Hotspur fans and they have urged our club to break the bank for the highly-rated USA international.
Pulisic broke into the Dortmund first-team in January 2016 as a 17-year-old and has already made 97 appearances for the club, scoring 12 goals and registering 20 assists. The American guided Dortmund to the 2016/17 DFB-Pokal Cup and also has represented USA 21 times, all at the age of just 19.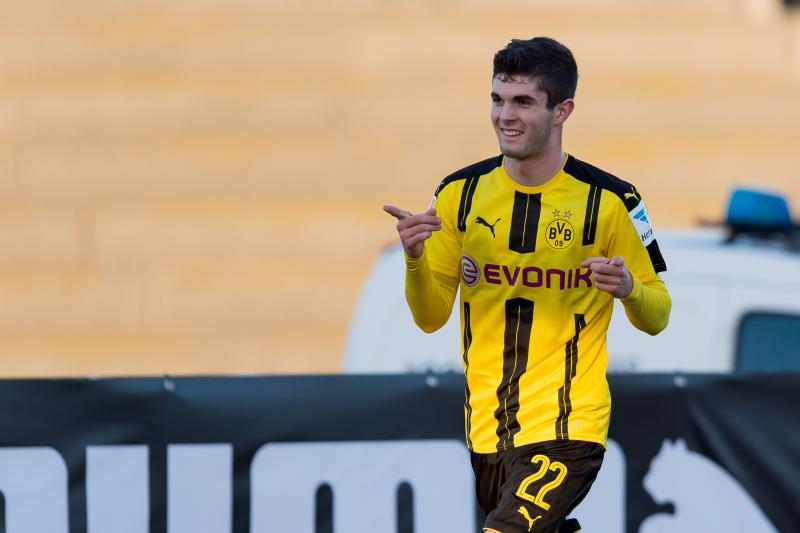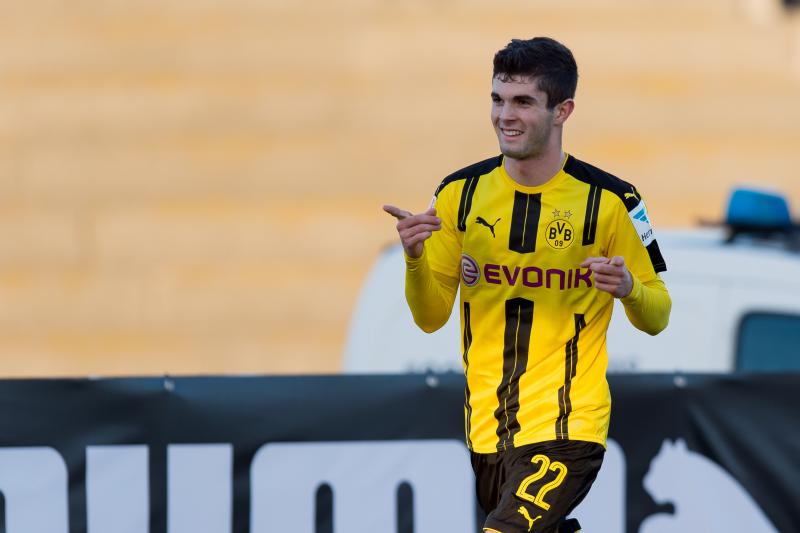 Tottenham have reportedly shown an interest in Pulisic, who made 42 appearances across all competitions for Dortmund last season. With less than three weeks until the beginning of the Premier League season, it's imperative for our club to splash the cash on the exciting young forward.
Read more: (Not Alderweireld) Ligue 1 giants interest in making a move for Tottenham defender – report
Tottenham are yet to sign a single player in the ongoing summer transfer window but if Mauricio Pochettino manages to land Pulisic, it would be a statement signing for sure. Pulisic clearly has bags of potential and here is how some of our fans on Twitter reacted to his performance against Liverpool.
Announce Christian Pulisic ! #Spurs

— AntonSverrir Jensson (@AntonSverrir) July 22, 2018
Get Pulisic to spurs now. Pen merchant would work so well with Kane 😉😉

— Séan (@EriksenStyle) July 22, 2018
So Christian Pulisic is still pretty good at soccer

— keenan mccormack (@Cosmo_Keenan) July 21, 2018
Christian Pulisic is on my tv and my heart is happy

— Brice Paterik (@80GradeWhitt) July 21, 2018
Sign pulisic pleaaaase !!

— No Body (@m7amedhamza) July 22, 2018
2 goals from Pulisic against Liverpool yesterday 👀 get it done Spurs! #THFC

— Max Rossiter (@Rossiter21) July 22, 2018
For £50m I want this to happen.

— Séan (@EriksenStyle) July 21, 2018
I think so yes. Much more technically gifted, USA 🌟. Champions League pedigree too. I think if both the players worked under Pochettino for a couple of years, Pulisic would be considerably better.

— iHassanAmir (@iHassanAmir) July 21, 2018
Pay up, Levy! It will be worth it.

— Future DILF (@ZeroFilterGuy) July 21, 2018
Just pay it. Super talent

— Punjabi Spurs (@tajbains) July 21, 2018