"Just forfeit"- Several Tottenham fans react as the game vs Burnley gets postponed
Some Tottenham Hotspur fans react to Premier League clash against Burnley getting postponed
As confirmed by the club's official site, Tottenham Hotspur have discovered that their English Premier League clash against Burnley at Turf Moor has been postponed.
Heavy snowfall ensured that the stadium was deemed unfit to conduct the game. It looked to be on until an hour before kick-off, making the late call a rather sore point of contention for fans in attendance.
Attempts to clear the pitch proved to be in vain. The undersoil heating struggled to cope with the snowfall and there appears to have been no other choice but to reschedule.
Spurs were themselves late to arrive at Turf Moor, making it just an hour before kickoff. Premier League officials waited until both managers were present before making their final decision.
As of yet, there is no news as to when the game will be held. It does not augur well for either side given the busy schedule they can expect over the next month.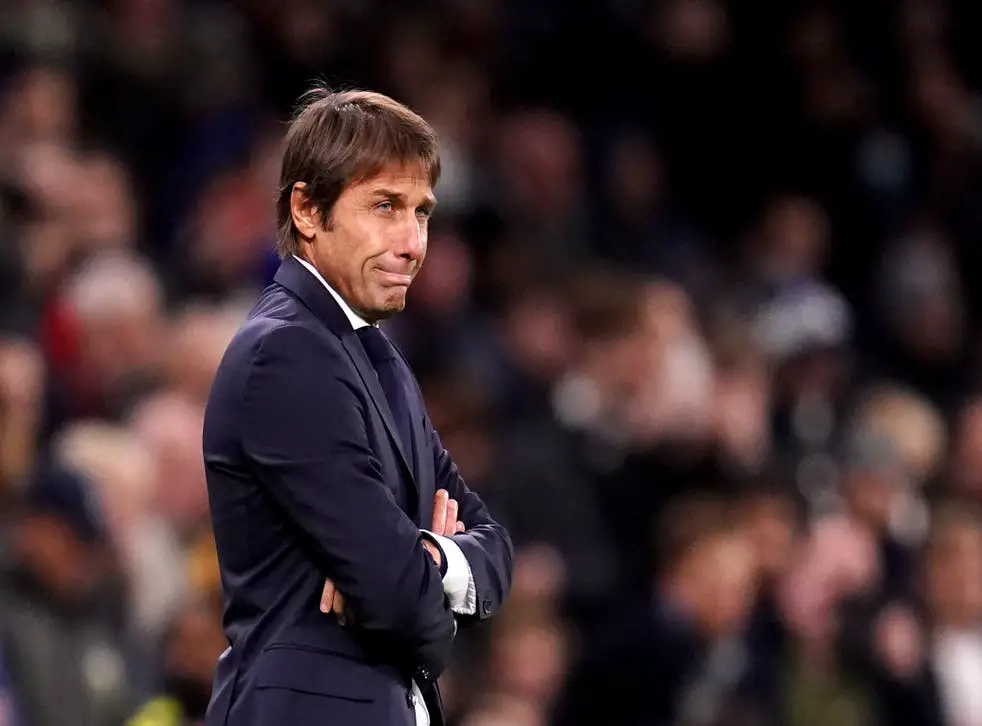 While it does give us a breather of sorts, hopefully, the rescheduled tie will not prove to be a pain for us. With games coming thick and fast, the onus will be on Antonio Conte to manage his squad with skill.
We now take a look at how some fans reacted to the news on social media.
Tottenham Hotspur fans react as PL clash against Burnley is rescheduled
How do Burnley not have a heated pitch in 2021

— 🇬🇧 (@__THFC) November 28, 2021
Yeah lets wait until they have their strongest team out and fixture congestion piles up. Not good news is it.

— Italian stallion🇮🇹 (@ThfcTweets_) November 28, 2021
Someone introduce electricity to Burnley so they can invest in a heated pitch

— Harrison Greenfield (@greenie9261) November 28, 2021
Get Burnley out the league man they can't deal with a bit of snow

— Labib 🇮🇹🇮🇹🇮🇹 #SanchezOut (@_thfc_luke) November 28, 2021
Sigh at least I dont have to watch Sanchez ice skating

— 🇮🇹 (@Manu23588) November 28, 2021
Burnley should just forfeit the game and hand us the 3 points man. Can't even deal with a bit of snow in 2021

— At least we got invited to ESL (@danishthfc) November 28, 2021
More Tottenham Hotspur News
They should be heavily fined! Imagine not covering the pitch when it starts snowing and letting our team and fans go all that way to call it off 50 mins before kick off. Joke!!!!

— paul (@arcticsrock) November 28, 2021
Absolutely nothing from Burnley – the home team.

Pathetic that a premier League club were firstly unable to prepare their pitch, but the lack of dialogue is extremely poor.

Feel sorry for the fans that travelled, could have been avoided with some communication from the club.

— StephenMullan (@Stevomullan) November 28, 2021
Our schedule is already full with us being in all competitions. Just play the game ffs. My weather app says the snow will stop at 14.54, just postpone the game for 1 hour

— Antonio Conte's fucking army 🇮🇹 (@SpursD22) November 28, 2021
I'm 10 minutes from the stadium, are you going to compensate my travel , no effort to even delay it

— Alfie Keene (@AlfieKeene2) November 28, 2021