Bianconeri rejects Tottenham's proposal for 21-year-old Swedish ace
Juventus dismiss swap deal between Tottenham Hotspur midfielder Giovani Lo Celso and Dejan Kulusevski
According to the Italian news outlet Gazzetta dello Sport (h/t Football.London), Juventus have refused to entertain the idea of a swap deal between Tottenham Hotspur midfielder Giovani Lo Celso and Dejan Kulusevski. Tottenham targetted the Swede as they sought reinforcements to back Antonio Conte in the January transfer window.
Spurs are interested in getting the signature of Kulusevski to boost their attacking options and wanted to use Lo Celso as a makeweight to facilitate a deal. Juve are "open" to selling the winger but are not interested in any exchange deal and would only entertain a cash only offer.
Both players had problems in trying to recapture the promise that they had shown at their previous clubs. A swap deal, in theory, would have given them a fresh start where they could have tried to work towards regaining their form.
Could Spurs sign Kulusevski?
The Serie A side are going through a financial crisis that has put them in a delicate situation. That could explain the reason why they are only interested in a cash deal.
That also means that we would now have to negotiate a cash-only transfer in the coming days, which would reduce our transfer budget for this month. If the exchange had happened, we could have saved some money and used it for reinforcing other areas to assist us in attaining our objectives for the season.
Conte and Fabio Paratici had previous affiliations with the Bianconeri and it remains to be seen whether that would help us facilitate a move in the winter transfer window. Even if it is challenging, we have to get the deal over the line as our forward options are a bit thin at the moment. We cannot depend on a small squad to get us through the influx of games in the months to come.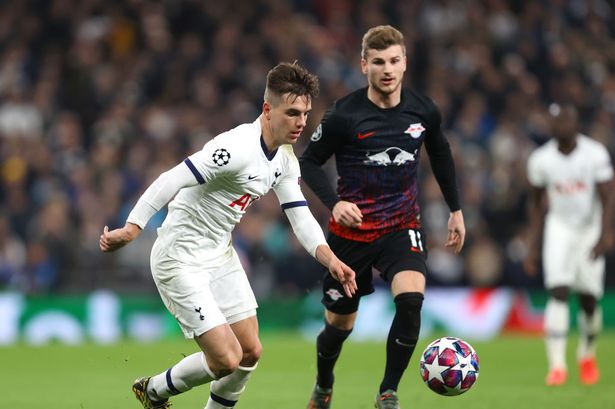 The 25-year-old has been handed a warning through this exchange attempt, meaning he needs to turn things around soon to have a future at N17. But playing the devil's advocate, he has not worked under the Italian boss for enough time as he was out on the sidelines due to injuries.
More Tottenham Hotspur News
If the 52-year-old coach has his eyes set on the Swedish international, then the club should do their best to bring him in and help with our ambitions. The boss has already proven multiple times that he could win titles if he gets proper backing from the hierarchy and the players. Let's hope that we enjoy a great window that would boost our chances of a top-four finish in the Premier League while also challenging for trophies in the cup competitions.