"Brilliant player"- former Spurs star suggests Tottenham add 25-year-old PL superstar to their team
Jamie O'Hara wants Tottenham Hotspur to sign Leeds United winger Raphinha amidst Liverpool interest
Former Spurs midfielder Jamie O'Hara has advised Tottenham Hotspur to secure the services of Leeds United winger Raphinha amidst interest from Liverpool. He has been sensational since last year and has taken his performances to greater heights this season.
The Brazilian has attracted attention from Liverpool and Bayern Munich, but a move this month is unlikely to happen. Leeds are counting on his services to keep them out of the relegation zone as their season has been plagued by several injuries.
Speaking on talkSPORT (h/t The Mirror), O'Hara has admitted that he would like the 25-year-old to join the North London side. He added how the winger is an extremely skilled player with several strengths in his game. His excellent dribbling abilities coupled with his set-piece skills are just some of the highlights.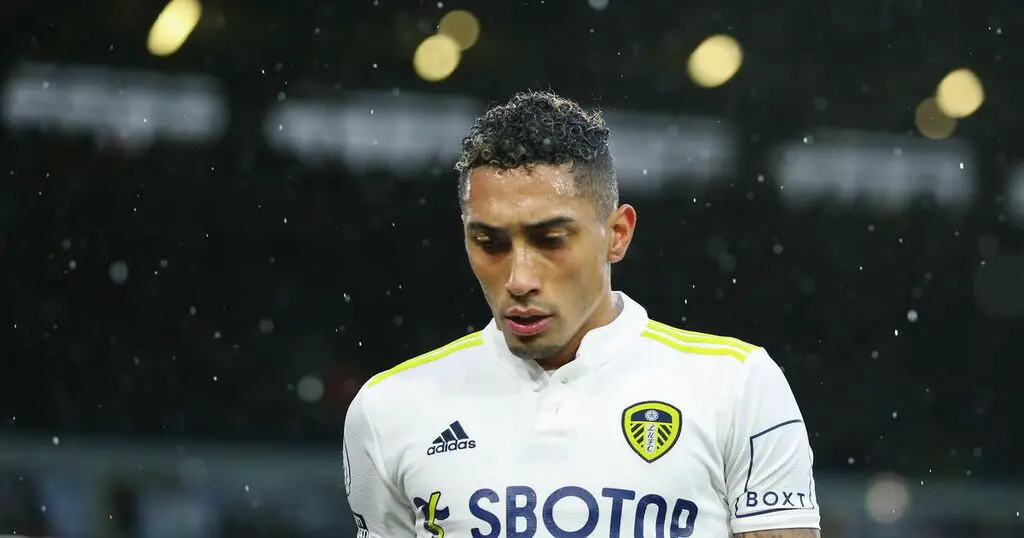 "He glides past people, the way he moves, the free kick he almost scored. Everything about his game…I would love him at Spurs, I would love him. But I don't know if he would ever come, and Leeds definitely wouldn't sell him. Brilliant player."
Raphinha to Spurs?
The Premier League superstar has been a key asset for Marcelo Bielsa's side since joining them back in 2020. He has made 50 appearances since then, scoring 14 goals and making 11 assists across all competitions.
The Selecao star has also established himself at the international level, which is a nod to the growth he has had over the past two years. If we are to land him, it would be one of the most exciting signings that we would have made in recent years.
However, we are currently pursuing Adama Traore, who will cost only £20million and he will be a cheaper alternative to the Leeds attacker. The latter is valued at at least £50million, and any move will probably only take place next summer.
More Tottenham Hotspur
As things stand, Fabio Paratici has a daunting task to convince the player as both Liverpool and Bayern are simply better prospects compared to us at this point in time. However, Conte's arrival will have made us a more exciting proposition.
The Brazilian forward would certainly boost our attack and add another world-class talent to our frontline. Whether Daniel Levy and Paratici can pull one out of the hat remains to be seen.