"Fight"- Conte retains hope that Spurs can yet achieve key season objective
Tottenham Hotspur manager Antonio Conte believes his side can qualify for the Champions League
As quoted by the Evening Standard, Tottenham Hotspur boss Antonio Conte admitted that he still believes his side can qualify for the UEFA Champions League next season by taking advantage of Manchester United's inconsistent campaign this term.
Spurs went down to Manchester United 3-2 at Old Trafford on Sunday, denting their Champions League hopes as they fell behind in the chase for the fourth spot in the Premier League. However, they face competition from other clubs including the Red Devils, so wins are crucial until the end of the season.
Conte said that Manchester City, Chelsea, Liverpool, and United are the top four teams in England in his opinion, but just like how the Reds struggled in the end last season to secure a UCL spot, any of these other teams could be prone to the situation as well.
"I always say in England there are four teams in my opinion – City, United, Chelsea, Liverpool – that unless something goes wrong, the top four are these four clubs in my opinion. But it can happen, as last season Liverpool struggled until the end for a place in the Champions League."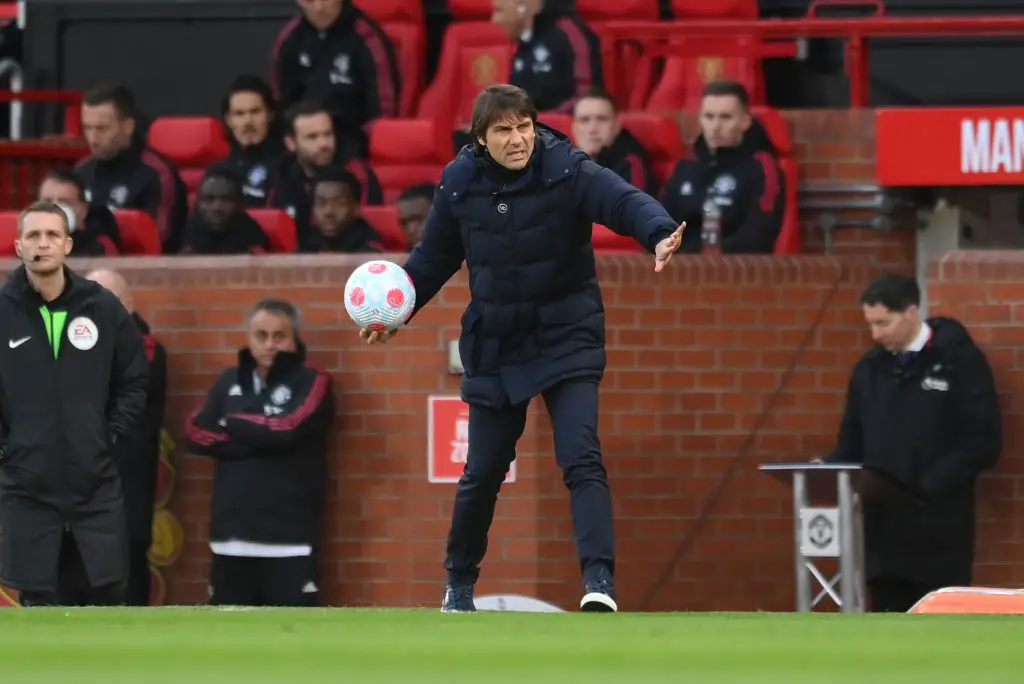 Spurs meanwhile are sitting in eighth place in the league table, six points off fourth-placed Arsenal. Although Conte's side has multiple games in hand to make up the deficit, the Gunners are in the same boat as well. It is sure to be a tight race to the end for a UCL spot this time around.
"Stay very close and fight"
However, it was not Arsenal that the Italian manager had concerns about but last weekend's opponents United. The Red Devils are also having a terrible season like the Lilywhites, falling to multiple draws and a few disappointing defeats.
Conte said that his side can take advantage of the fact that the Old Trafford side are struggling this campaign, and the only way for his team to do that is to stay close and fight until the end. Hopefully, we see our rivals drop more points in the coming weeks to make it easier for us.
"In this season United are struggling, and in this case, in this moment, there are three or four teams including Tottenham. We have to stay very close and fight."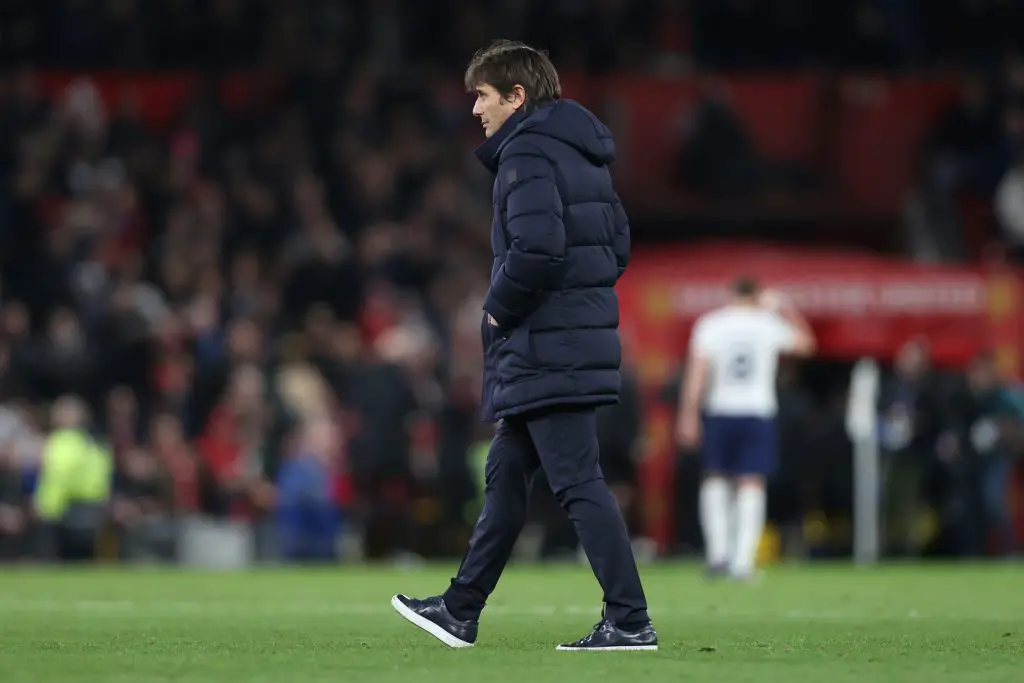 Although the weekend's loss to Man United has made the task of qualifying for the Champions League difficult for us, we still have games in hand over our immediate neighbours in the league table to make up the deficit.
In fact, Man United could struggle even more this month as they look set to take on Liverpool, with the Anfield side definitely the favourites to win the match given their recent form. The Red Devils had already lost to Manchester City earlier in March.
More Tottenham Hotspur News
However, more than the Red Devils, it is perhaps our north London rivals Arsenal that we need to be wary of. Despite playing three games fewer than the Manchester club, they sit in fourth place and have a one-point lead over Ralf Rangnick's men.
Given this, Conte may have his eyes peeled on the result tonight when the Gunners take on Liverpool in the league. Both teams have been in brilliant form of late, and we will need to root for a Liverpool win tonight to boost our chances of a top-four finish.