"Goes to PSG"- Rodgers plays mind games with Antonio Conte ahead of Spurs clash
Brendan Rodgers gives his verdict on Tottenham Hotspur boss Antonio Conte being linked to PSG
Speaking in his pre-match presser as quoted by The Mirror, Leicester City boss Brendan Rodgers revealed his thoughts on Tottenham Hotspur manager Antonio Conte being linked to PSG ahead of their Premier League fixture.
The Lilywhites were arguably headed for another disappointing season halfway through the campaign, but the arrival of the Italian manager has brought some spark to Hotspur Way. The North London club is now engaged in a battle for a UEFA Champions League spot next season, something that felt like a distant dream earlier.
Spurs have hit a rough patch in their last two matches against Brighton & Hove Albion and Brentford. Not only have they dropped points but failed to land a single shot on target in both matches. Conte has claimed that rumours linking him to PSG were 'fake news' but the former Liverpool boss had some interesting comments to make.
Rodgers hinted that Antonio Conte would be looking to work with some of the best and Tottenham would require some top purchases to make that dream a reality.
"Some coaches only want to work with the very best and Antonio strikes me as someone who wants to do that… He's talked himself at Tottenham about how he wants more top players. That's something we'd all love – but it doesn't always work out like that."

"He can organise teams to play a certain style. He knows exactly what he wants to achieve. If he leaves Spurs and goes to PSG, then they will be getting a very good coach. But then Mauricio Pochettino was an excellent coach. As was Thomas Tuchel – and Unai Emery who both went before."
'Rodger' that Antonio?
The former Swansea man was definitely up to some parlour tricks before the Tottenham Hotspur vs Leicester City fixture. The Northern Irishman in no manner needed to make such statements, other than the fact that it could help his team get a psychological edge before the final showdown.
The Foxes have also struggled with bouts of inconsistency in the PL this season. Despite that, they are battling in the semis of the UEFA Europa Conference League, a competition from which Spurs was kicked out in the group stages earlier this season.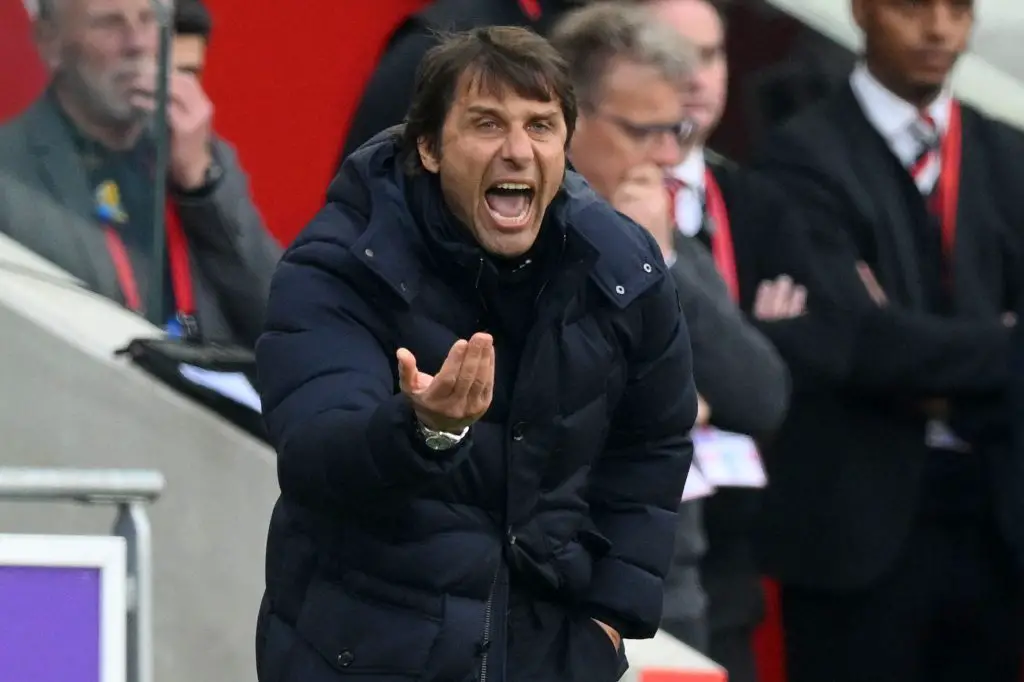 This goes to show that there is still a long way to go at the North London club, but Conte seems to be the right man to deliver us something in the form of silverware and hope going forward. The Italian manager has been a realist and never really turned his face from speaking his mind out publicly.
We shouldn't forget that the Italian manager has previously won the Premier League as well as the FA Cup during his stint at Stamford Bridge. He has also showcased his prowess at Inter Milan and Juventus. That being said, he was often backed by the board and had the tools at his disposal to make the magic happen.
More Tottenham Hotspur News
Daniel Levy and the board will thus have to back the 52-year-old if we want him to stay at N17 and lead us to glory. This could be our best bet to satisfy Conte or else we could risk the fact that Rodgers' comments may not be very far from the truth in this case.
For today, the task remains simple. Get three points against the Foxes and place ourselves in the best possible position to take on Arsenal in the North London derby, which could very well decide who finishes in the top four this season.