PL ace undecided on future amidst talk of a Tottenham Hotspur return
Christian Eriksen is undecided on his Brentford future amidst interest from Tottenham Hotspur
Speaking to the BBC (h/t Daily Mail), Brentford midfielder Christian Eriksen has given an update on his future beyond the summer, saying that he has not made up his mind amid transfer interest from Tottenham Hotspur.
Eriksen played for Spurs between 2013 and 2020, becoming a key member of the team throughout his tenure in north London. He also managed to reach the final of the League Cup as well as the Champions League with the Lilywhites.
With his contract with Brentford running out at the end of the current campaign, the player said that he does not know what the future holds for him. However, he mentioned that his future decision would come from not just a sporting perspective but also a family perspective.
"I don't know what the future holds. It will be a decision from a sporting perspective but also from a family perspective, going into the decision of where we're going to go."
He signed a short-term deal with the Bees in January, heading back to the Premier League for six months after his spell with Inter Milan last year. He was released from the Italian club after his cardiac arrest episode in the UEFA 2020 Euros while on international duty with Denmark.
"I have an idea"
Since joining Thomas Frank's men earlier this year, the Dane has been impressive, pulling the strings in the midfield. His performances have seen him be linked with Manchester United and Tottenham, with the latter looking to secure his services once again.
When quizzed about whether he could stay at Brentford beyond the summer, Eriksen confirmed the same. The 30-year-old also said that he has not made up his mind 100 percent about where he's heading, but said the Bees were one of his options.
"They are – they definitely are. I haven't made up my mind 100 percent of where I'm going. I have an idea, but what's going to happen I don't know. But Brentford are definitely in the category of one of the clubs. "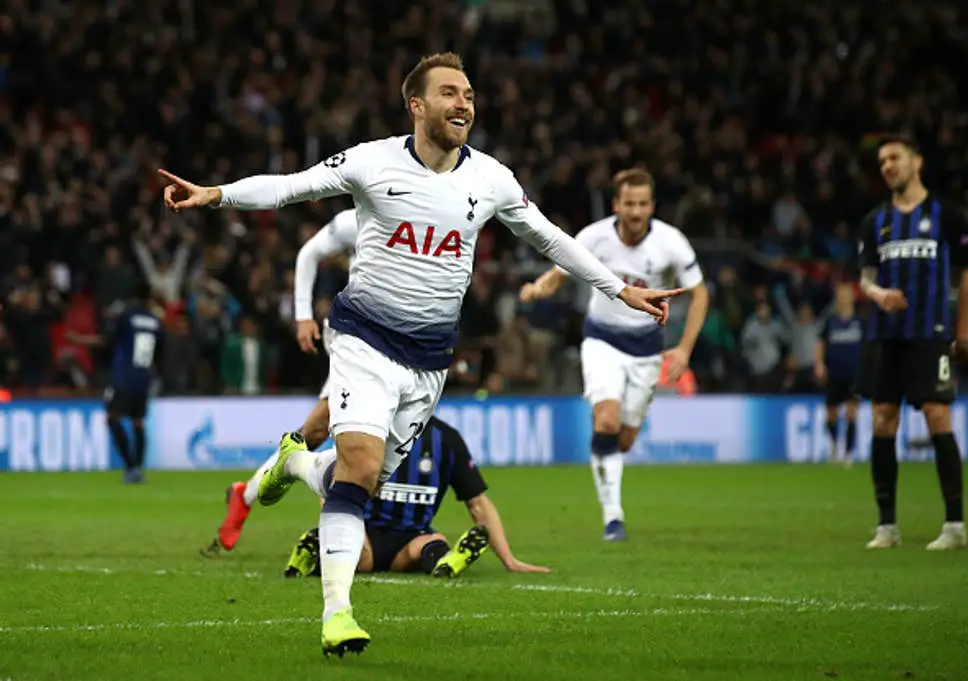 Eriksen was a fan favourite at Tottenham before his departure in 2020, and fans are sure to welcome him back with open arms if he were to make a return in the summer. It remains to be seen if Spurs are leading the race to sign him ahead of the new season.
A return to north London would also see him reunite with Antonio Conte, with whom he managed to win the Scudetto title last year. Conte has already spoken about his desire to work once again with Eriksen, which is encouraging news.
More Tottenham Hotspur News
Eriksen has proven to the world that he is still capable of producing at the highest level, despite his cardiac arrest last year. The midfielder has produced some impressive displays on the pitch, proving to be a real asset for Brentford.
The Bees will be keen to hold on to him and push further in the top-flight next season, but perhaps the lure of working again with Conte and winning silverware is enough to convince Eriksen to return home to N17.