Tottenham keeping tabs on 11-goal PL striker along with city rivals
Tottenham Hotspur are set to battle with Arsenal for the signature of Everton's Richarlison
According to Daily Express, Tottenham Hotspur are looking to compete with city rivals Arsenal in the pursuit of Everton's Brazilian striker Richarlison.
Since joining Everton in 2018, Richarlison has become a crucial member of the Toffees squad. The 25-year-old has scored 11 goals and provided 5 assists in 33 matches across all competitions this season.
Tottenham Hotspur have been interested in Richarlison recently. However, now it seems city rivals Arsenal have joined them in the transfer race and both teams are eyeing to secure the deal in the coming summer window.
It is believed that Everton would ask for a hefty transfer fee for Richarlison. The Brazilian has been one of their most crucial players and it is natural for the Merseysiders to not sell him without putting up some sort of a fight.
How can Richarlison help Tottenham?
Richarlison has the attributes to become a top striker in the Premier League. The 25-year-old, however, isn't one of those right now in all honesty. He is currently playing for a team that just managed to avoid relegation by a very narrow margin.
Harry Kane has been, and will continue to be our main number nine in the near future- granted he stays at the club. Even though Lucas Moura impressed a bit last season, he hasn't gotten many chances to showcase his talent under Antonio Conte which reflects he might not be a serious part of the manager's plans.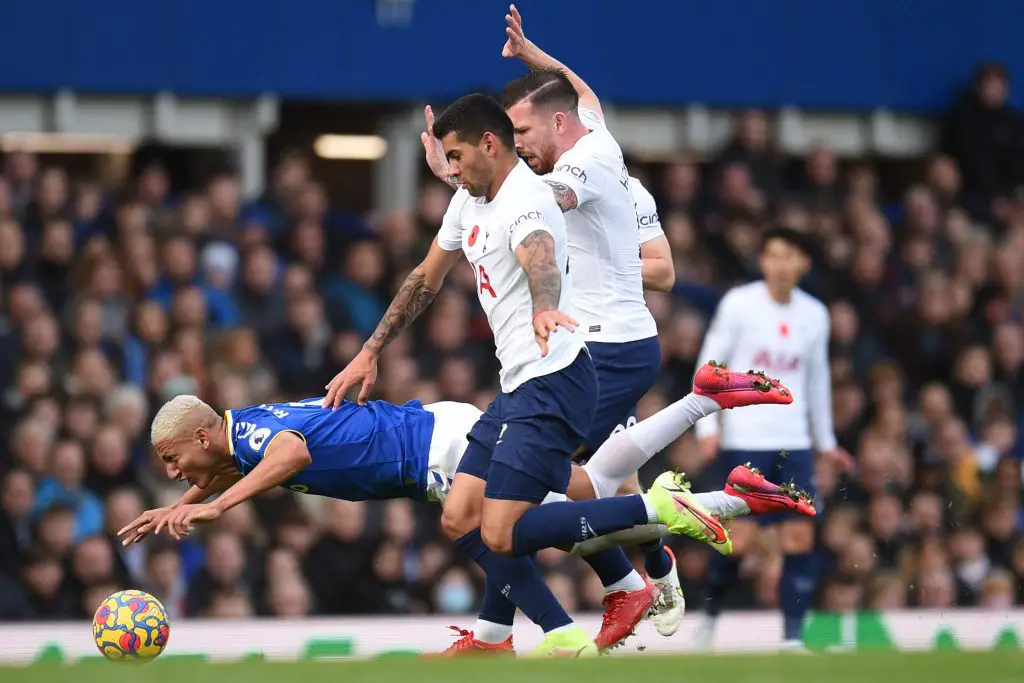 Kane's drop in form earlier this season has shown how important it is for the Spurs to have their main striker fit and ready. However, being a top team, Tottenham can't remain reliant on only one striker and have to strengthen the squad for next season's challenge.
Richarlison can provide depth to the Tottenham squad. He can even play in a role that complements Kane but in case the Englishman leaves in the near future, fans would question if Richarlison is the man to put your trust in as the club's new centre-forward.
More Tottenham Hotspur News
An ideal role could be that Richarlison plays backup to Kane in a role that Carlos Vinicius Jr and Fernando Llorente operated in. But his status at Everton and the finances that could be involved in the deal would raise question marks if the deal is worth it if Spurs don't plan to make him a regular starter.
Arsenal also lost Pierre-Emerick Aubameyang in January and Eddie Nketiah, along with Alexandre Lacazette face an uncertain future at the Emirates. They need a striker more urgently than we do and if they are serious about Richarlison, then our pursuit of the Brazilian can be deterred.