Report: PL side places hefty price tag for talented forward on Spurs' transfer radar
Tottenham Hotspur dealt transfer blow as Everton set massive price tag on Richarlison
According to The Telegraph (Subscription Required), Tottenham Hotspur have received a blow in their pursuit of Richarlison as Everton have put a large asking price for his signature. He has played a major part in ensuring their survival in the Premier League under Frank Lampard.
Tottenham have identified the Brazilian international as an ideal target to add to their attacking options this summer. He is also viewed as a backup for Harry Kane, while his ability to play in the wide areas also fits the requirements Antonio Conte has set for a forward reinforcement.
That being said, Spurs are bound to face a daunting task if they hope to secure Richarlison's services ahead of the next season. That is because the Toffees value the 25-year-old well over £50million despite them going through a difficult time in balancing their books.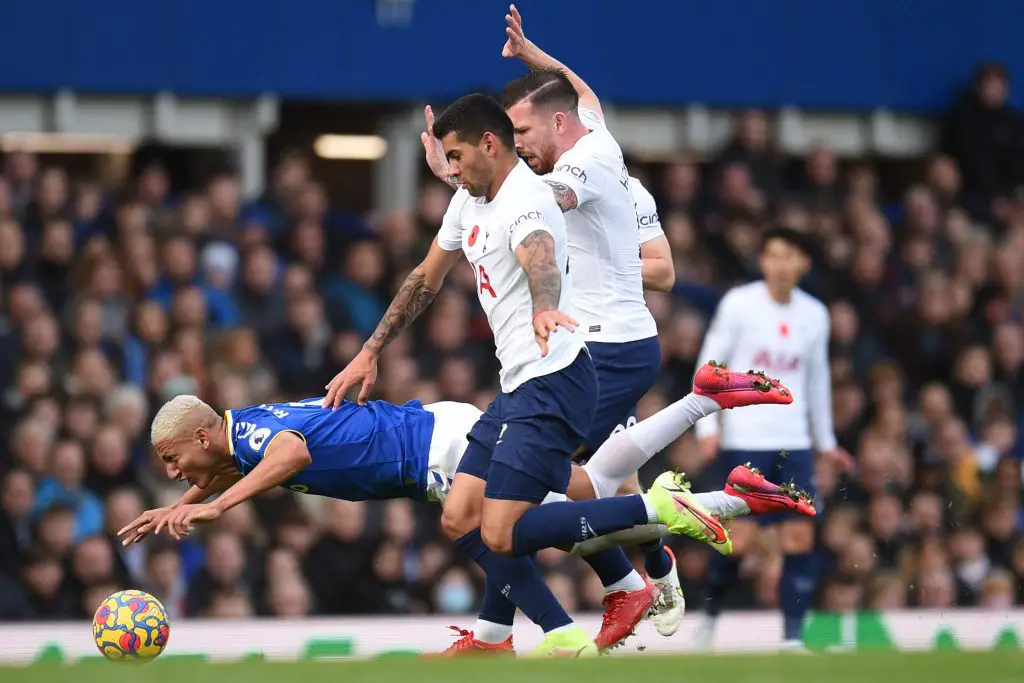 Should Spurs still target Richarlison?
The South American attacker is tied down at Goodison Park until the summer of 2024. That does give his side control over his future, which could be an issue if they maintain their current stance. Then again, our board must not give in to just any demands made by them.
After all, Conte's side is the only interested party at this moment, which certainly favours our case. Furthermore, Lampard's team are dealing with a financial crisis and it remains to be seen if that pushes the Toffees to agree on a more favourable price tag for Richarlison when it comes to Spurs' point of view.
It is touted that their interest in Harry Winks could play a role in driving down the price tag, but that is a distant possibility as of now. Moreover, Conte would be wise to keep his depth in midfield and rather drive out players that have no real future at the club, such as Tanguy Ndombele.
Both clubs are far apart in their viewpoint when it comes to Winks, so that could be a difficult route to go down moving forward. We cannot afford to go another season with Harry Kane as our only centre-forward option, but that does not mean we should be held ransom when it comes to pursuing targets like Richarlison.
As such, it would be wise on the North London club's part to prepare a shortlist of alternative options just in case we fail to sign Richarlison. After all, he is also viewed as someone who can play on the wings, which could be quite important, especially with the added weight of the Champions League.
More Tottenham Hotspur News
We cannot always depend on the trio of Son Heung-Min, Dejan Kulusevksi and Kane, so with doubts over Steven Bergwijn's future and Bryan Gil's physicality, Richarlison is a solid option to meet our needs for the upcoming campaign. But whether the latter would be a part of it or not would only be known in due time.