Tottenham going over final details as 25-year-old PL ace's move draws closer
Fabrizio Romano: Final talks set to progress between Tottenham Hotspur and Yves Bissouma shortly
According to transfer specialist Fabrizio Romano on Twitter, talks between Tottenham Hotspur and Yves Bissouma are set to progress shortly regarding the final details related to his transfer. He is in line to join them this summer, with a departure from Brighton and Hove Albion looking seemingly likely right now.
Tottenham and Brighton have already reached an agreement over the transfer fee involved in Bissouma's sale. Now, the former are looking to complete the final details by making progress on personal terms with the defensive midfielder soon enough. It is expected that common ground can imminently be found as it is a matter of a few steps at this point.
Spurs are looking to agree to terms with the Malian international and his representatives in the next few hours. Once that is done, a transfer can be green-lighted, which would firmly send yet another statement about the board's full commitment to backing Antonio Conte ahead of the next season.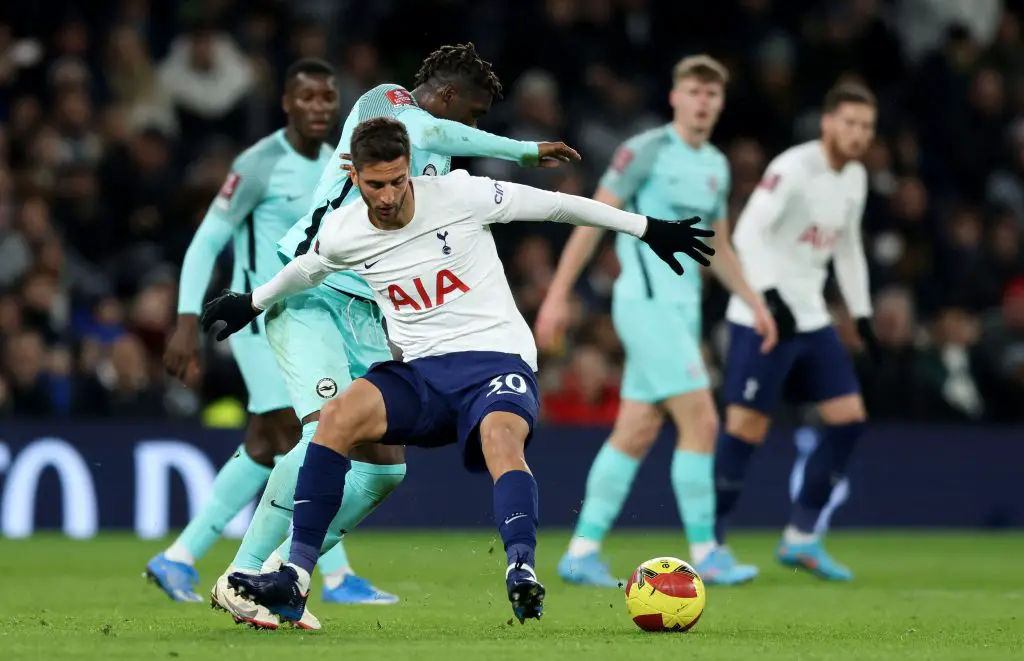 Massive signing indeed!
Romano has revealed through another tweet that the North Londoners are proposing a five-year contract to Bissouma and his camp. It remains to be seen whether the holding midfielder would accept this long-term offer and complete his move to N17 in the next few days or not.
If approved, Bissouma's signing would essentially secure our long-term future in midfield at this point, looking at the remaining options in the squad. Furthermore, the supporters would be delighted to see that happen, considering how Conte succeeded at his previous clubs through similar backing from the management.
Meanwhile, Football.London claim that the total cost could rise to more than £30million in transfer fees if certain add-ons are met in the future. Furthermore, Sky Sports via Football.London also state that the 25-year-old will undergo medical tests tomorrow.
The fans are ecstatic to see the hierarchy going all out to back their man in charge, indicating how their ambitions finally line up towards achieving silverware. That being said, there are some concerns within the fanbase about the ongoing police investigation surrounding the African superstar.
More Tottenham Hotspur News
Let's hope that Conte's side are aware of that concern and have discussed and assessed the risks involved before finalising a move for the Seagulls ace. After all, seeing him become unavailable due to being involved in such situations after paying a significant sum is not ideal in any case.
With this week seemingly looking like a crucial point in this transfer, we have to wait and see whether there will be any sort of updates in that regard in the coming days.