Antonio Conte takes to social media to fire shots at Thomas Tuchel
Tottenham Hotspur boss Antonio Conte takes a swipe at Thomas Tuchel on social media
Tottenham Hotspur vs Chelsea often is a heated affair and there was no love lost between Antonio Conte and Thomas Tuchel at Stamford Bridge last night. Both sides played out an entertaining 2-2 draw but the game was overshadowed by the events that transpired at full-time.
Conte and Tuchel had been taking potshots at each other throughout the match and events spilt out of control at full-time. What was supposed to be a formal handshake turned into a show of power as both managers had to be separated by the staff and players of both clubs.
Both managers received their marching orders and it remains to be seen if any further action will be taken. Conte took to Instagram (h/t The Daily Mail) after the game to refer to an incident in the game, potentially fanning further flames in what is turning to be a heated rivalry.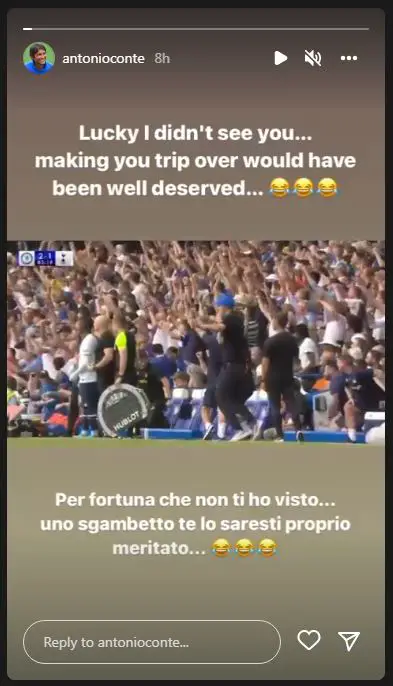 Conte and Tuchel squared off for the first time on the night after Tottenham equalized through Pierre-Emile Hojbjerg in the 68th minute. Tuchel got into the Spurs boss's face setting the tone for what was to come.
The Chelsea boss then made a real show of celebrating what he thought would be the winner of the night in the 77th minute following Reece James's goal. While Conte did not visibly react to his compatriot's antics in real time, he took to social media after the game to make his feelings clear.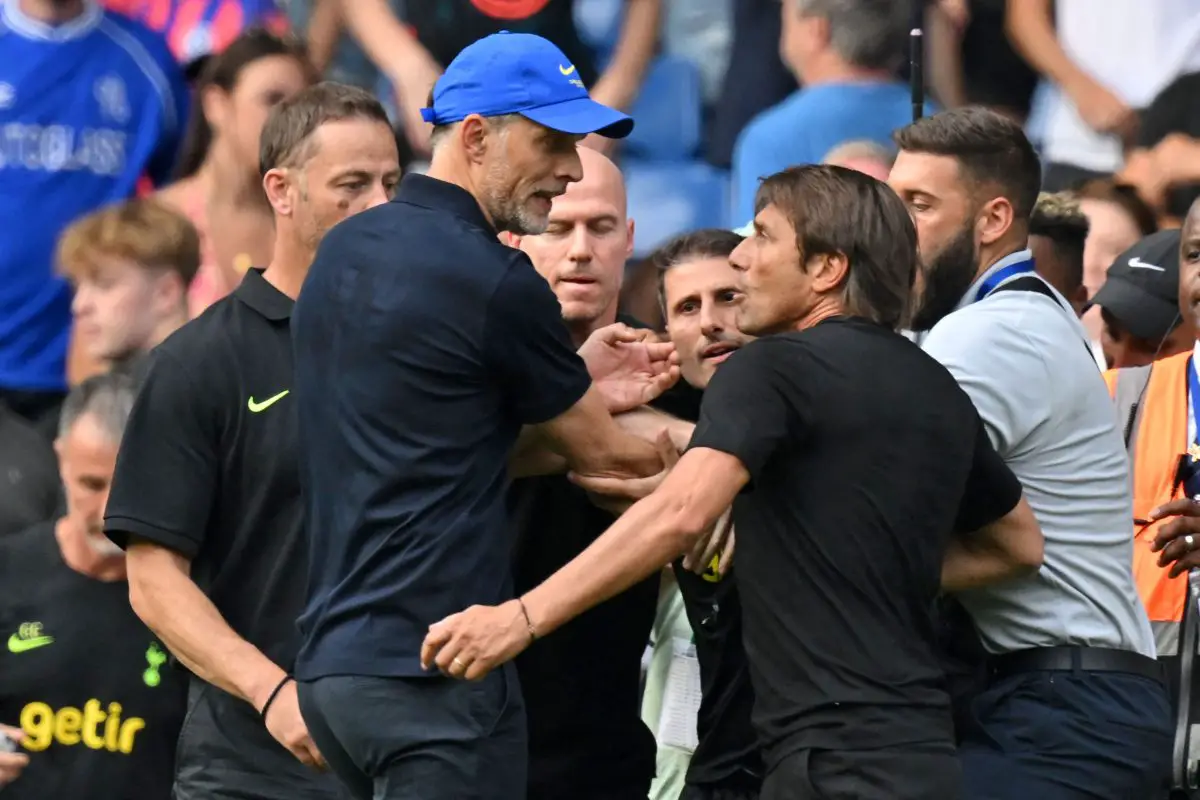 Beat them on the pitch!
The Spurs boss admitted that had he seen Tuchel run past him as part of the celebration, he would have thrown out a leg to trip the German. Conte goes on to add that such a tumble would have been just desserts for Tuchel.
While he might have meant it in just, we don't feel such an antic would have gone down well on the field. It would have shifted focus from our need to search for an equalizer, and make the Italian the antagonist on the night.
Thankfully cooler heads prevailed and Spurs drew level at the death courtesy of Harry Kane. Conte does not need to resort to tripping our opponents. The team on the field is well capable of doing so in his stead.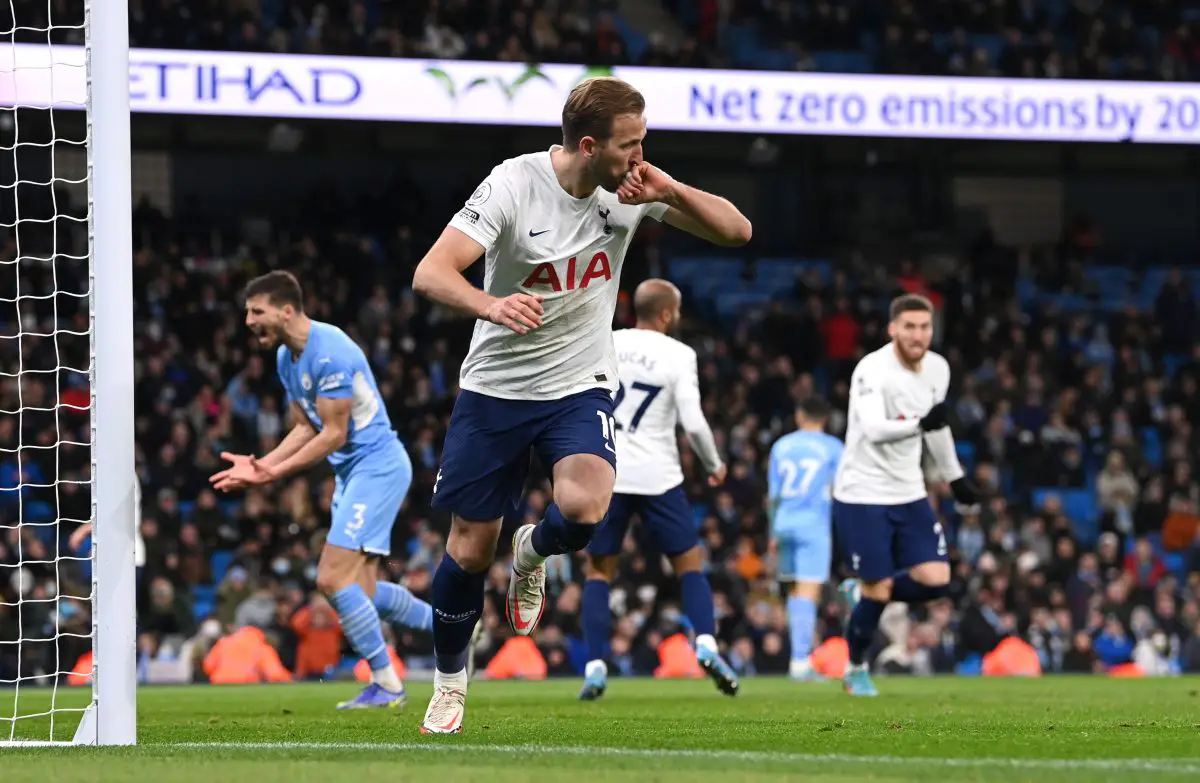 Tuchel certainly was the antagonist on the night and had no reason to provoke Conte at full-time. To show the Spurs boss a red was rather hard given that he was merely holding his ground.
More Tottenham Hotspur News
The Chelsea manager is better off coaching his team to hold out their lead rather than throw his toys out of the pram when things go against them. Conte certainly does not need to stoop to that level.