Fabio Paratici believes Tottenham have closed the gap to PL top teams
Fabio Paratici believes that Tottenham Hotspur have closed the gap to the Premier League's top teams
Tottenham Hotspur's managing director Fabio Paratici believes that the club has reduced the gap to Premier League top teams, especially Manchester City and Liverpool.
Paratici joined the north London side in June 2021 from Juventus. In his first season, he signed two players from the Turin-based club, namely Dejan Kulusevski and Rodrigo Bentancur.
Both have been game changers since their arrival, especially the former. Speaking to Spurs TV (h/t The Athletic) [subscription required], the 50-year-old acknowledged that there is still a long way to go.
I think we're in a good place, the gap has reduced. We finished in the table 20 points less than Liverpool and Manchester City so this gap is not possible to reduce in a small time but we're much better. Antonio is one of the best coaches in the world, we signed players, we improved players but we have a long way in front of us.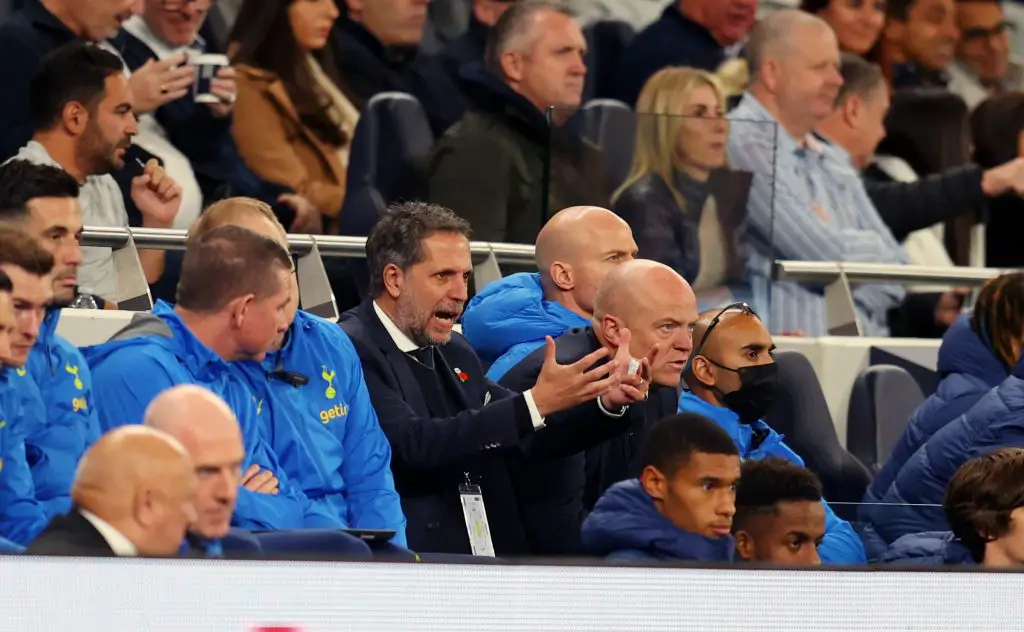 Spurs also conducted their transfer business very quickly this summer. The club bought in six new additions before the pre-season had even started.
Such an aggressive transfer strategy has not been seen at the club for some time now and this had the fans excited. The club also spent a whopping  £145 million this summer, another rare sight for the north London side.
The managing director also shared a similar sentiment with Conte that Champions League qualification must become a 'habit' at the club.
I don't want to say normal target but it has to become a habit to play Champions League.
Tottenham returned to the Champions League this season after a gap of two seasons and got off to a winning start in their opening game. The start to the Premier League has also been good, with the club winning four of their six games and currently sitting third on the table, one point behind leaders Arsenal.
More Tottenham News:
Conte has a terrific team under his belt. With the experienced manager at the helm, fans are hoping that this side will break the trophy drought and they will see their team lift some silverware by the end of next season.