"A lot of injustice"- Antonio Conte has his say on Harry Kane's disallowed goal for Tottenham vs Sporting
Antonio Conte has his say on Harry Kane's disallowed goal for Tottenham Hotspur vs Sporting CP
Tottenham Hotspur put in a mammoth shift against Sporting CP and thought they had completed the comeback when Harry Kane scored in the fifth minute of stoppage to complete the comeback.
However, after a lengthy VAR check, he was adjudged offside and the goal was chalked off. On the touchline, manager Antonio Conte's jubilation turned into evident frustration, which ultimately culminated in him being sent off.
It was odd. Substitute Emerson Royal got his head to the ball, which was then deflected on its path to Kane. The England international finished with conviction to make the score 2-1 – at least temporarily.
When the goal was checked, the lines were drawn in a manner which would have confused some. The blue line for onside was taken from Emerson's head when other legal parts of his body were in a more advanced position, as seen in the tweet above.
However, when one tries to make sense of it, perhaps it could be because there was no Sporting CP defender between the ball and goalkeeper, which then meant that the offside line was drawn from the ball itself.
Nevertheless, Conte was rightly frustrated. It made no sense to chalk off a perfectly good goal in such a manner when it was hard for anyone to tell with a naked eye for several minutes when the goal was checked.
Apparently, his knee was offside when the ball was played to him. That is ridiculous and honestly, barely visible in the video. The lines being drawn would also not make sense to many, and rightfully so.
After the full-time whistle, an angry Conte told BT Sport at his press conference (h/t BBC):
"I think the ball was in front of Kane and the goal is a goal. Yeah. I don't understand the line they put. It very difficult to comment on this decision. VAR is doing a lot of damage."
"I want to see if in another stadium of a big team if they are ready to disallow this type of goal. I'd like to know this. A lot of injustice. I don't like this type of situation. I see not positive things."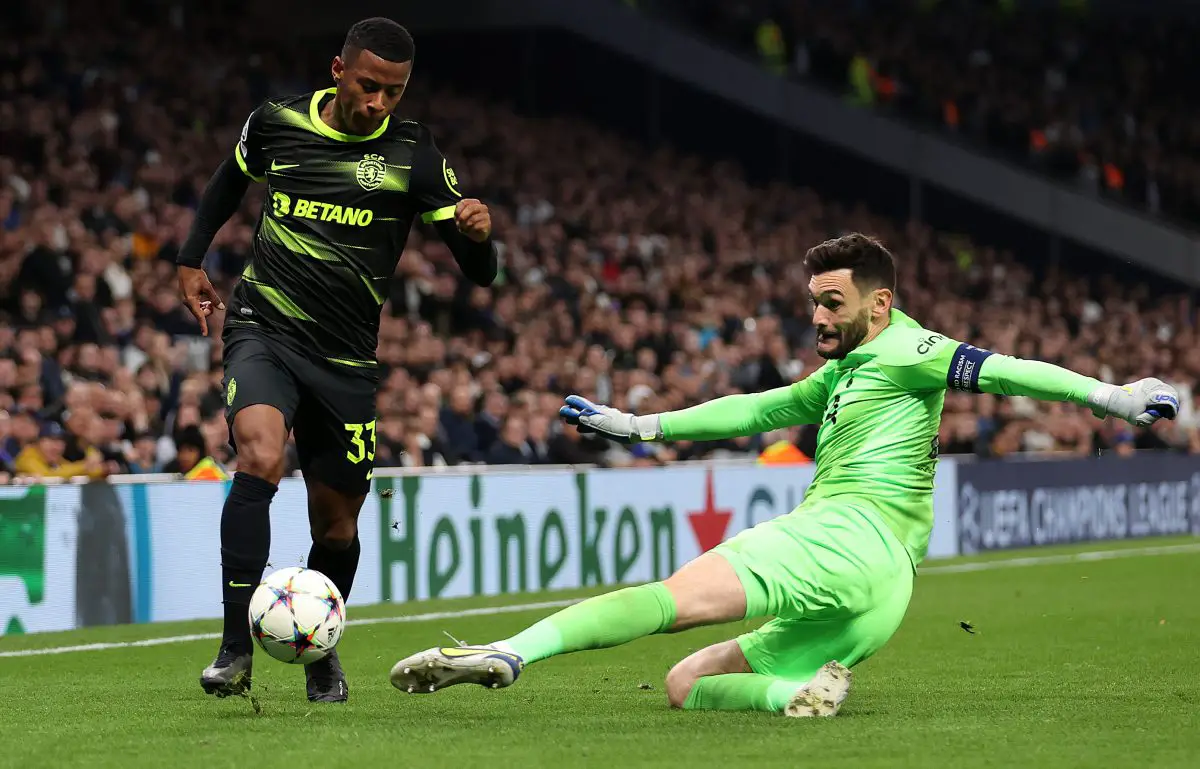 The Italian manager's frustrations are valid and it can be argued that the red card brandished at him was harsh. Now, Spurs are left in a position where they need to avoid defeat against Olympique de Marseille on matchday six.
The French side will have nothing to lose and they know winning is the only way they can now qualify. It is a shame because this game should have been a win for us and the qualification would then have been sealed.
More Tottenham Hotspur News
Now, the next UCL game becomes a do-or-die encounter.