"A completely different team"- Cascarino urges Conte to make key tactical shift regarding star midfielder
Tony Cascarino urges Antonio Conte to play Rodrigo Bentancur further upfront for Tottenham Hotspur
Former Chelsea and Olympique de Marseille striker Tony Cascarino has urged Tottenham Hotspur boss Antonio Conte to play midfielder Rodrigo Bentancur further up front.
His comments came after the Uruguayan scored twice last time out against Leeds United to seal all three points for his side and help them beat their opponents 4-3.
Speaking exclusively on talkSPORT, the former striker pitched his idea and has urged Conte to deploy the midfielder further up the field.
"I can't get how they can't start the game with Bentancur playing higher up the pitch, joining around Kane. He's a talented lad, Bentancur. He's the one who has got the most ability of the midfielders at Spurs. You want to get him higher up the pitch. When he joins higher up the pitch and Conte pushes him forward, because they keep going behind in games, they look a completely different team."
😍 "Bentancur is the one who's got the most ability in the Spurs midfield."

🤯 "I don't get why they can't start the game with him playing higher up the pitch."

Tony Cascarino can't understand why Antonio Conte won't start Rodrigo Bentancur higher up the pitch pic.twitter.com/B5z8LGTd4n

— talkSPORT (@talkSPORT) November 13, 2022
Bentancur has been phenomenal for Spurs this season. The 25-year-old along with Pierre-Emile Hojbjerg has established themselves as the undisputed choice for Conte in the middle of the park.
The Uruguay international has played in 14 Premier League games for his side this season, scoring four goals in the process. He has only missed one game so far, a 1-1 draw against West Ham United in August due to injury.
While Cascarino is right in his assessment that the midfielder would be a threat up-front, Conte usually plays with a two-man midfield system. This requires Bentancur to be disciplined a bit, or his side could be easy to counter against.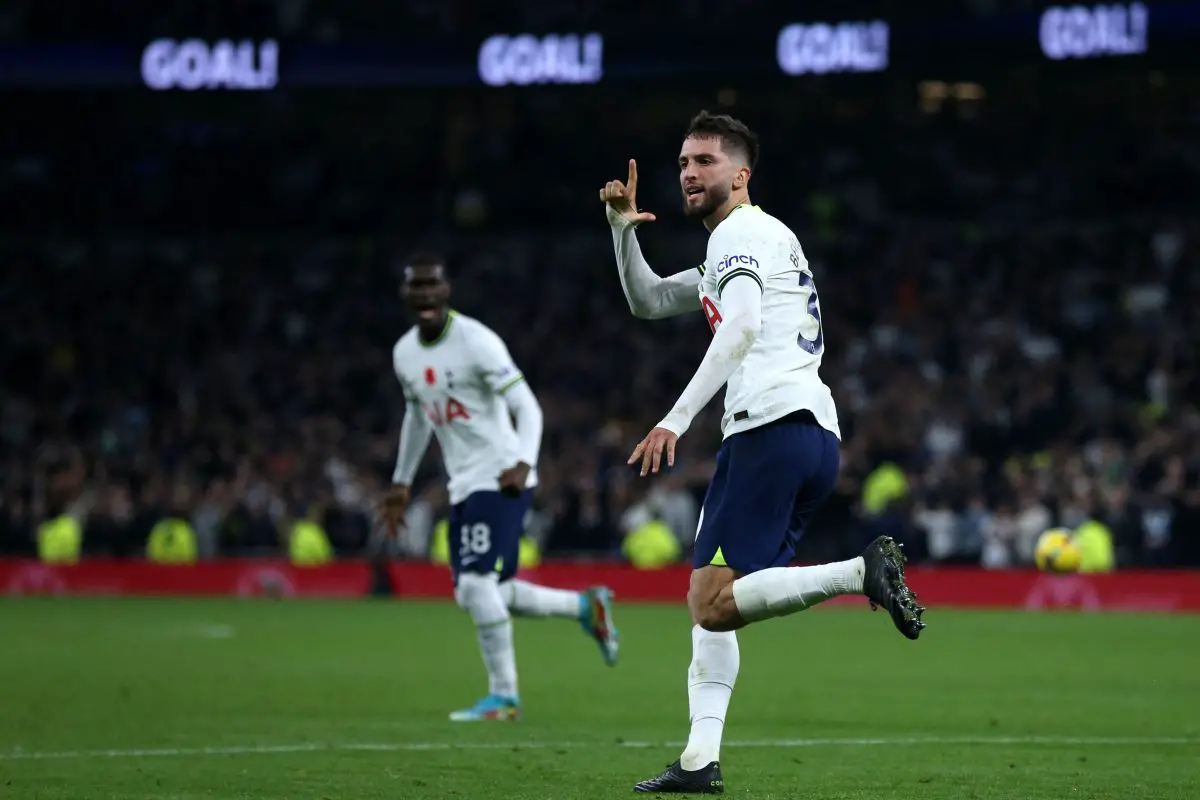 But when Conte does use a three midfield, it is usually the 25-year-old that goes up front. The Uruguayan has scored some crucial goals this season for his side- both in the league and Champions League and has played an important part in their success till now.
More Tottenham Hotspur News:
So far things have been good for Conte and his side and it would be unwise to change the playing position of a regular player. Maybe if the club gets another holding midfielder in January, Bentancur could be deployed further up.