"Completely compatible"- Pochettino wishes to see Kylian Mbappe play with Tottenham superstar
Mauricio Pochettino wishes to see Kylian Mbappe play with Tottenham superstar Harry Kane
Former Tottenham Hotspur manager Mauricio Pochettino has written that he wishes to see Harry Kane and Kylian Mbappe together someday.
Writing on his column for the Athletic (Subscription Required) [h/t Football.London], ahead of Mbappe's France taking on Kane's England in the 2022 FIFA World Cup quarter-final, he wrote:
"Sometimes, players with that much talent are not so interested in tactics, organisation and how teams play. They're more focused on amazing goals or actions. But Kylian loves to talk about tactics and to understand the game. This is something that unites Harry and Kylian. They really love the game."
The former Southampton and Paris Saint-Germain (PSG) head coach believes this love for the sport and the similarities in the way they approach the game would make Mbappe and Kane a great combo – akin to Son Heung-min and Kane at N17. He added:
"They love to talk about football, they love to talk about tactics, they have brains that really understand football. And this is why I think it would be so good to see them playing together. They would be completely compatible."
"It could be similar to the bond that Harry has with Son Heung-min at Spurs. The connection would be amazing, and the two could share ideas about tactics and movements."
Those who have seen Mbappe know all about his pace, dribbling abilities and finishing abilities in attack. Kane, meanwhile, has slowly become a striker capable of dropping deep and creating chances for other attackers.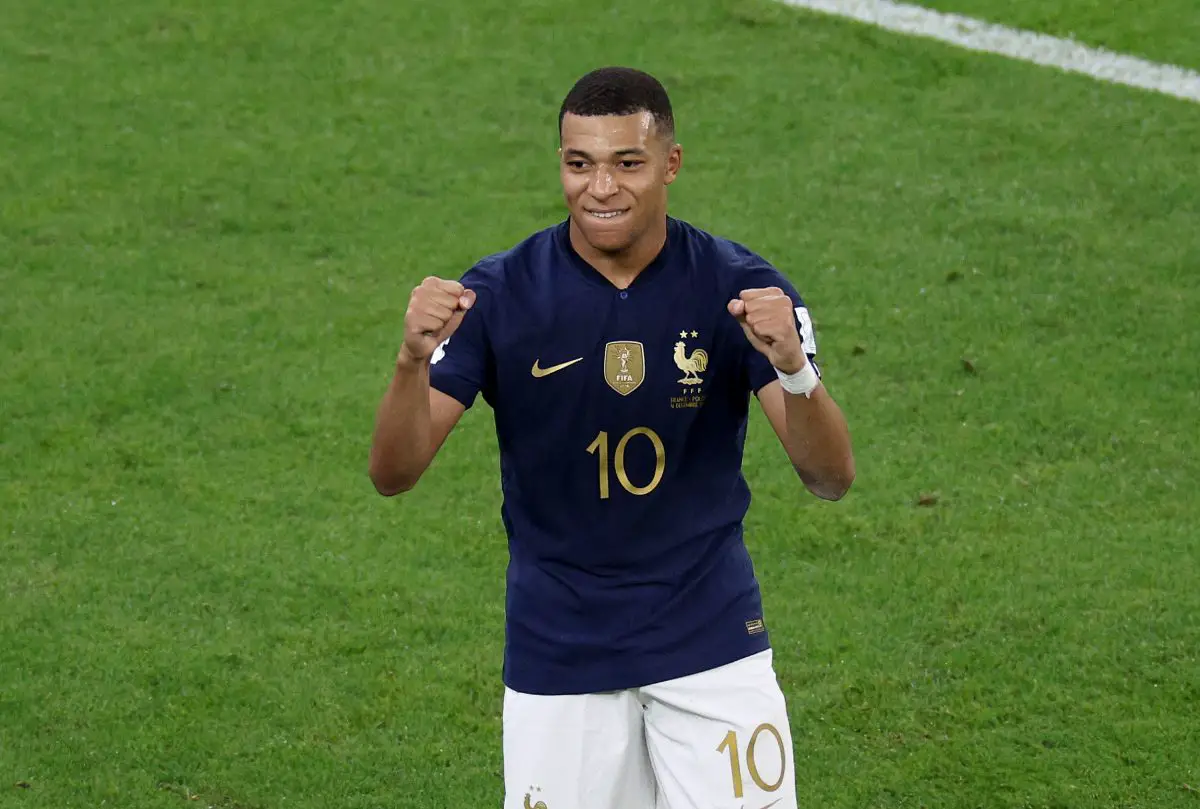 Jamie Carragher believes he has adapted to this role due to a lack of speed. On paper, the combination looks delicious albeit implausible to actually bring into reality.
Signing a superstar such as Kylian Mbappe from a superclub such as PSG, who did everything in their power to stop him from joining Real Madrid this summer, would be a financial burden for any team in the world, let alone Spurs.
He has a contract until the summer of 2025. To a layman, Kane joining the Ligue 1 giants would seem like a more possible situation out of the two. The 29-year-old is in the final two seasons of his deal at the Tottenham Hotspur Stadium.
More Tottenham Hotspur News
He is not getting any younger and his trophy cabinet remains empty when it comes to team trophies. Bayern Munich are one team that have been linked with him considering the void left by Robert Lewandowski.