"Could be dangerous"- Conte sounds out stark warning to Spurs board
Antonio Conte sends a warning to Tottenham board over demands
Speaking after the defeat to Manchester City as quoted by Evening Standard, Antonio Conte has sent a warning to the Tottenham Hotspur board over the fact that he has avoided making 'dangerous demands' until now.
Conte went on to explain that he has not demanded for things like he did when he was at Juventus or Inter Milan because he understood the situation of the club and the project that he was trying to build.
It was yet another poor performance from Conte's team as they lost 4-2 to Manchester City despite being in a 2-0 lead. It was truly a reflection of how bad they have been in recent times and Conte is partly to blame.
Dejan Kulusevski opened the scoring for Tottenham and Emerson Royal quickly followed at the stroke of the half-time whistle. However, goals from Julian Alvarez and Erling Haaland and a brace from Riyad Mahrez saw Man City through.
Defensively, it was horrendous from Spurs as they failed to cut out any of the goals that Man City scored. Ivan Perisic, who is usually very solid, made mistakes for three of the four goals that Pep Guardiola's team scored on the night.
However, the bigger problem continues being Hugo Lloris. The French World Cup winner should have done better in at least two of the four goals that went past him and he has absolutely no excuse for letting Mahrez's shot creep in at his near post.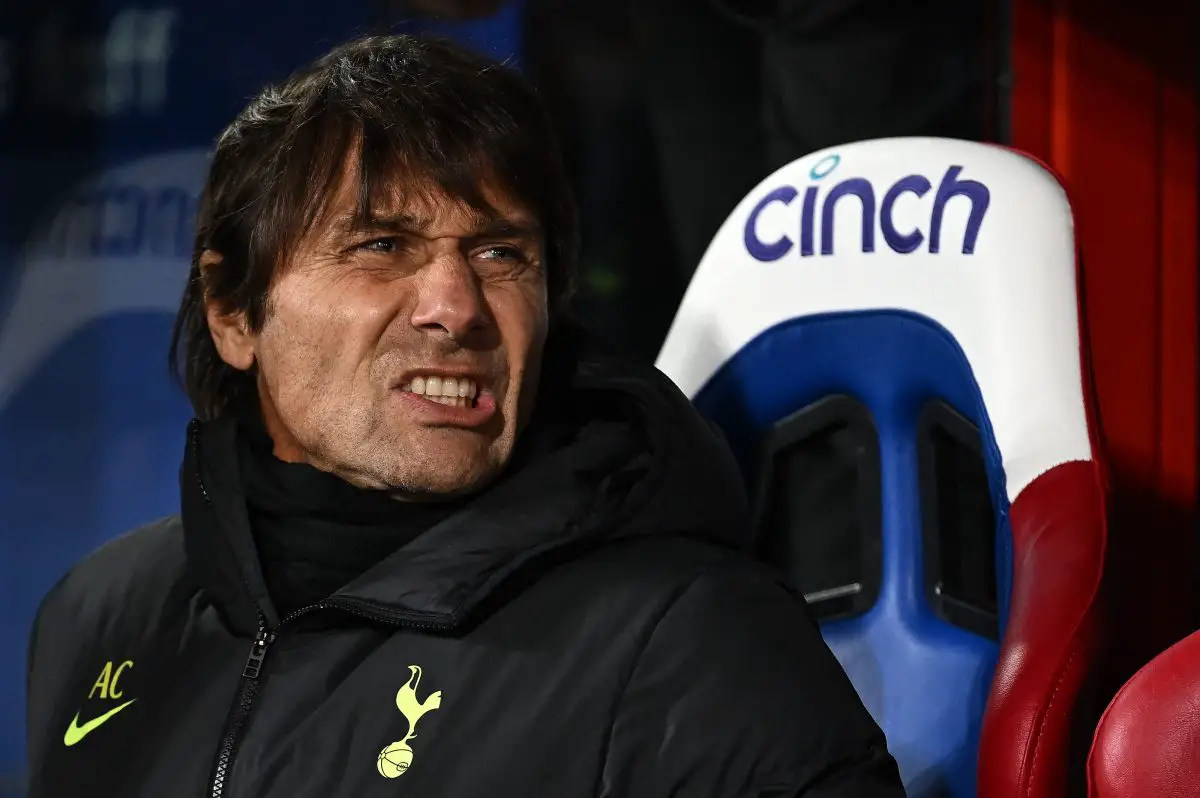 Here is what Antonio Conte had to say regarding the situation and he sent a warning out to the board to do what they have to
"If I demanded the same level as at Juventus and Inter it could be dangerous, as my frustration could be very big. Instead I know what is my task in this situation and then I'm working very hard because I want to improve"
Antonio Conte really needs to stop looking for excuses and find a way to make his squad competitive. It must not be forgotten that the Italian manager got as many seven summer signings all to his wish.
He has a more than decent squad to work with. Many clubs would die for a forward four comprising of Harry Kane, Son Heung-Min, Kulusevski and Richarlison and the fact is Conte is not making it work.
More Tottenham Hotspur News:
If things don't change quickly, it seems very difficult to see this association continue for much longer. Conte has started his infamous antics and it's better if he could look to improve Spurs on the pitch rather than making comments in the media.