Will Spurs finally receive a signature from Juventus' Weston McKennie?
USMNT midfielder, Weston McKennie, is hoping for a 'late window offer' during the January transfer window, and Tottenham Hotspur is reportedly the front-runner.
Tottenham Hotspur has been regularly linked with the Juventus midfielder, even before his impressive showing at the 2022 Qatar World Cup; managing director Fabio Paratici is a known fan of the American star.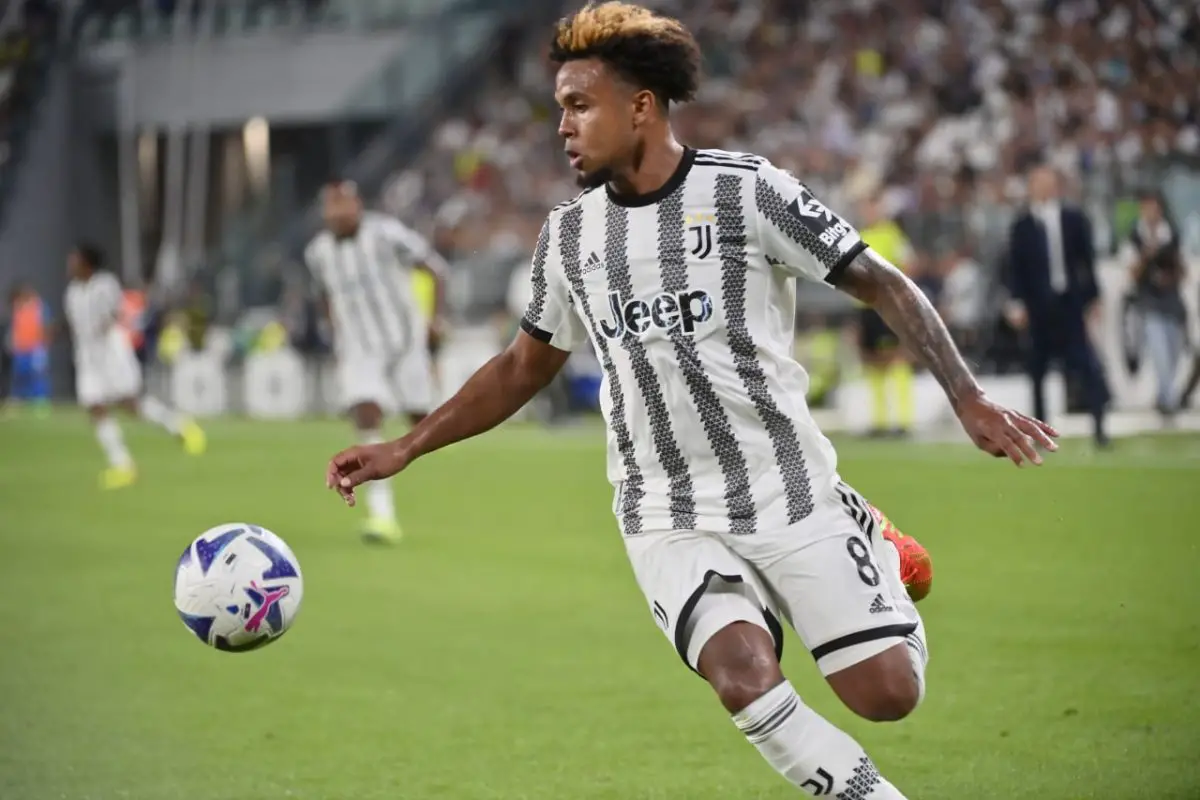 However, the club will be hoping to avoid previous dealings. The North London side was apparently brushed aside by The Old Lady at the end of 2022, as the Serie club had plans to offer McKennie in exchange for Aston Villa's goalkeeper, Emi Martinez.
That said, it's a new year, and further dealings have emerged. Recent reports suggest that Spurs haven't given up hope in signing McKennie, as they hunt for options in midfield, a position where most critics believe the team lacks attacking options.
Yes, Rodrigo Bentancur has stepped up to the plate and assisted Spurs in this position. Still, with recent results declining, Spurs require a progressive option in midfield to soften the pressure on Dejan Kulusevski.
And this is where McKennie is the perfect option for Spurs. The 24-year-old has netted 13 goals and four assists since joining Juve from Schalke in 2020, a much greater record that Spurs' current middle-of-the-park options. Paratici has always been interested in what McKennie could do for Tottenham, and the Italian director initially brought the American to the Serie at his former sporting director position with Juventus.
You can rest assured the best legal online sportsbooks will be keeping an eye on their available betting lines, no matter which club McKennie may end up signing with. But if Spurs can collect the youngster's signature, they'll undoubtedly receive a boost in win probability across all bookmakers.
A betting man would predict on McKennie picking Spurs over most sides, considering his link with Paratici. But we cannot ignore the various suitors showing interest, as he's apparently linked with Chelsea, Borussia Dortmund, and Aston Villa.
McKennie's interest in Villa, however, has been made clear. While it's not official, we can only assume that Villa sees Martinez at a higher price tag than McKennie. The American has the offer on the table
Tottenham's interest in McKennie dates back to 2021. Although Spurs are stocked in midfield with Pierre-Emile Hojbjerb, Bentacur, Oliver Skipp, and Yves Bissouma, the versatility of McKennie sees him play in multiple positions and would ultimately give Conte various options when building his starting XI.
A sports journalist on Twitter commented: "Told Weston McKennie still hoping a late window offer comes in. There's already been an approach from Villa, but McKennie is waiting for other suitors.
"McKennie has attracted some interest from Spurs and Dortmund, with Juve open for sale. Chelsea has also considered him, and he spoke with Christian Pulisic about the club, but Moises Caicedo is still their top priority. McKennie's advantage is he can play in lots of positions."
Spurs rival could swoop in
In the latest transfer window drama, Mikel Arteta's Arsenal has contacted Juventus regarding the sale of McKennie.
Italy's publication, La Gazzetta dello Sport, claimed that Arsenal is in talks with McKennie's agent, and the Gunners could soon make a move.
As McKennie has already ignored offers from Villa and Bournemouth and still awaits offers from Tottenham and Chelsea, it would be a turn of events should Arteta and company swoop the USA midfielder.
There are seven days remaining in the January transfer window deadline. Still, it would seem London will be the new home of McKennie, whether it's Tottenham, Chelsea, or Arsenal that presents the most desirable offer.
Should all three clubs make an offer, the current form of Chelsea and Tottenham could be a deciding factor. Arsenal on currently challenging for the Premier League title in first place of the table, as Tottenham and Chelsea struggle to find consistency sat in fifth and 10th position, respectively.