Stan Collymore backs potential Tottenham move for World Cup winner next summer
Stan Collymore backs Tottenham Hotspur move for Aston Villa star Emiliano Martinez
Stan Collymore writing in his CaughtOffside column has backed Tottenham Hotspur to move for Argentinian goalkeeper Emiliano Martinez from Aston Villa.
Emiliano Martinez has emerged as a potential target for Tottenham Hotspur, sparking excitement among the club's supporters. The 30-year-old goalkeeper has been making waves for both club and country.
As Martinez considers the next phase of his career, it wouldn't be surprising if he were to seek a move to a club that has higher ambitions. Joining Tottenham would undoubtedly be a step up in his career.
Tottenham finds themselves in a situation where they must find a quality replacement for their long-standing club legend, Hugo Lloris. While Lloris has had an illustrious career with the club, his recent performances have shown signs of decline.
Collymore suggests that Emiliano Martinez's arrival at the club could be a realistic possibility, especially with Lloris looking likely to depart at the end of the season. Here is what he had to say
"With Hugo Lloris nowhere near the player he once was and looking likely to leave at the end of the season, a move to Tottenham for Martinez is one that could happen. But my first point stands – if he doesn't want to play for Villa anymore then he can go."
While it would undoubtedly be disappointing for Villa to lose such a talent, it is crucial for the team to have players who are fully committed to the club's ambitions. Martinez looks set to leave in the summer.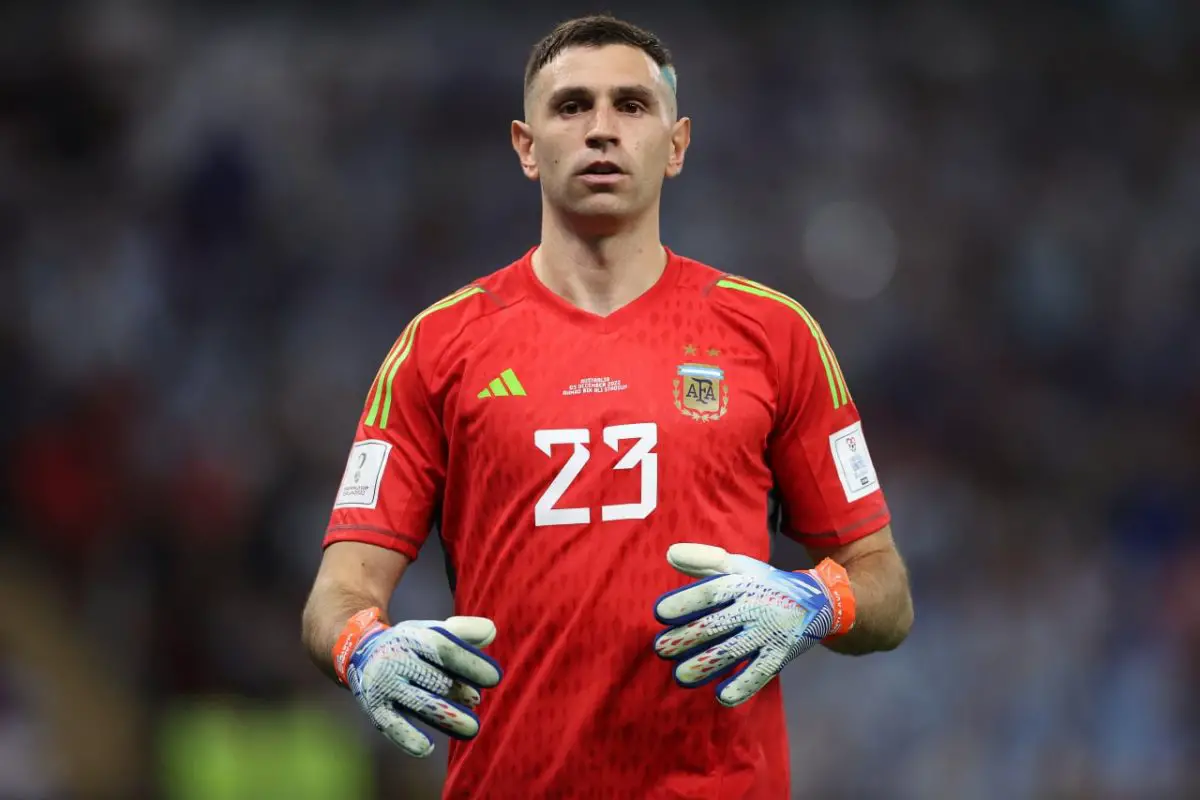 For Tottenham, acquiring Martinez's services would represent a significant coup. Not only would they be strengthening their squad with a proven goalkeeper, but they would also be sending a statement of intent to their rivals.
Martinez's shot-stopping abilities, commanding presence, and winning mentality could provide the much-needed stability and assurance at the back that Tottenham have been lacking.
More Tottenham Hotspur News:
To replace a leader like Lloris, there is not a better option out there than Emi Martinez. It makes sense for us to get him. Let's see.