Tottenham News: Joe Lewis sends firm Harry Kane message to Daniel Levy
Joe Lewis sends firm Harry Kane message to Daniel Levy as Bayern Munich track Tottenham superstar
Tottenham Hotspur's majority owner Joe Lewis has apparently informed club chairman Daniel Levy that Harry Kane must be sold this summer if he doesn't plan on extending his deal.
The 29-year-old, as per the Telegraph (Subscription Required), has attracted serious interest from Bayern Munich, who continue their search for Robert Lewandowski's replacement after the Poland international's move to Barcelona last summer.
Kane, who is Tottenham and England's all-time top goal-scorer, would virtually guarantee them sensational returns on the goal-scoring front every season. But he will come at a price.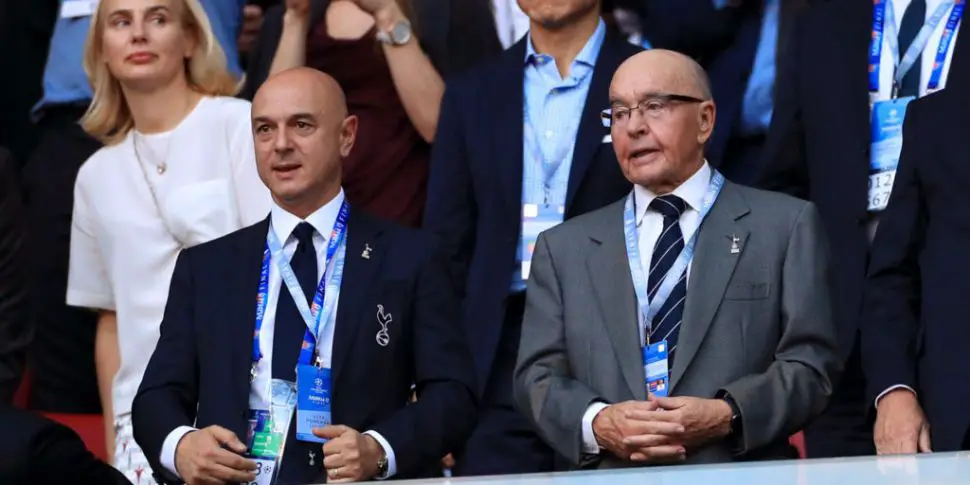 And Lewis wants Spurs to sell him this summer itself so the club don't lose out on their prized asset without getting anything in return. The stance makes sense.
Where next for Kane?
It will be better if we get in the money and utilise it by signing a replacement. A proper world-class replacement — not what we did with the Gareth Bale money by signing a string of 'decent' players in different positions that didn't help us at all in the long run.
Spurs apparently want at least £100million for the English superstar. Makes sense, given the fees teams have been paying for far less proven players than Kane in recent years.
Spurs will apparently be more inclined to sell Kane to a non-Premier League club. And that is kind of obvious because we shouldn't be strengthening a direct rival in the process of losing our club's greatest-ever player.
Of course, that means Kane will perhaps never match or overtake Alan Shearer's record of 260 Premier League goals. Neither will he get to lift a trophy with his boyhood club despite giving them their everything.
More Tottenham Hotspur News
But it could be a different challenge for him towards the end of his peak years, where he can hope to fill his trophy cabinet with the domestic trophies that Bayern Munich guarantee virtually every season.