"He is convinced"- Journo says Tottenham have just one remaining hurdle in Gift Orban pursuit
Tottenham Hotspur are eyeing a fair price for Gift Orban. (Photo by VIRGINIE LEFOUR/BELGA MAG/AFP via Getty Images)
Dean Jones says Gift Orban is convinced of Tottenham's contract offer
Speaking to Ranks FC Ultras Podcast, Dean Jones has claimed that talented Gent striker Gift Orban is convinced of the offer that Tottenham Hotspur have made for him from a contract point of view.
As the transfer saga unfolds, it has become increasingly evident that Tottenham's intentions to secure the services of the 21-year-old striker are far from fleeting. The link just keeps getting stronger with every passing day.
Following the exit of Harry Kane to Bayern Munich, Tottenham's need for a striker has become even more pressing. However, it does not look like the club want to bring in a world-class replacement. They seem to be looking at a much younger player.
Moreover, the manager of Gent has acknowledged that economic considerations could compel the team to part ways with their prized asset, stoking the flames of speculation further. It's up to Tottenham to bite on the dangled carrot.
Speaking on the Ranks FC Ultras Podcast, Jones unveils a piece of the puzzle that has long eluded us. It appears that Orban is more than merely intrigued by Tottenham's proposition.
"I expected progress to be made yesterday on that for Tottenham, but I'm not sure it was. That doesn't look brilliant, but they were first on the scene and they are the most interested. He is convinced of the personal package they have put in front of him, so that is going to be fine, it's just about agreeing a deal with Gent, so let's see what happens there."
He is, in fact, 'convinced' by the personal terms that have been unfurled before him. This revelation adds an air of assurance to the proceedings, dispelling any doubts about the player's alignment with Tottenham's vision.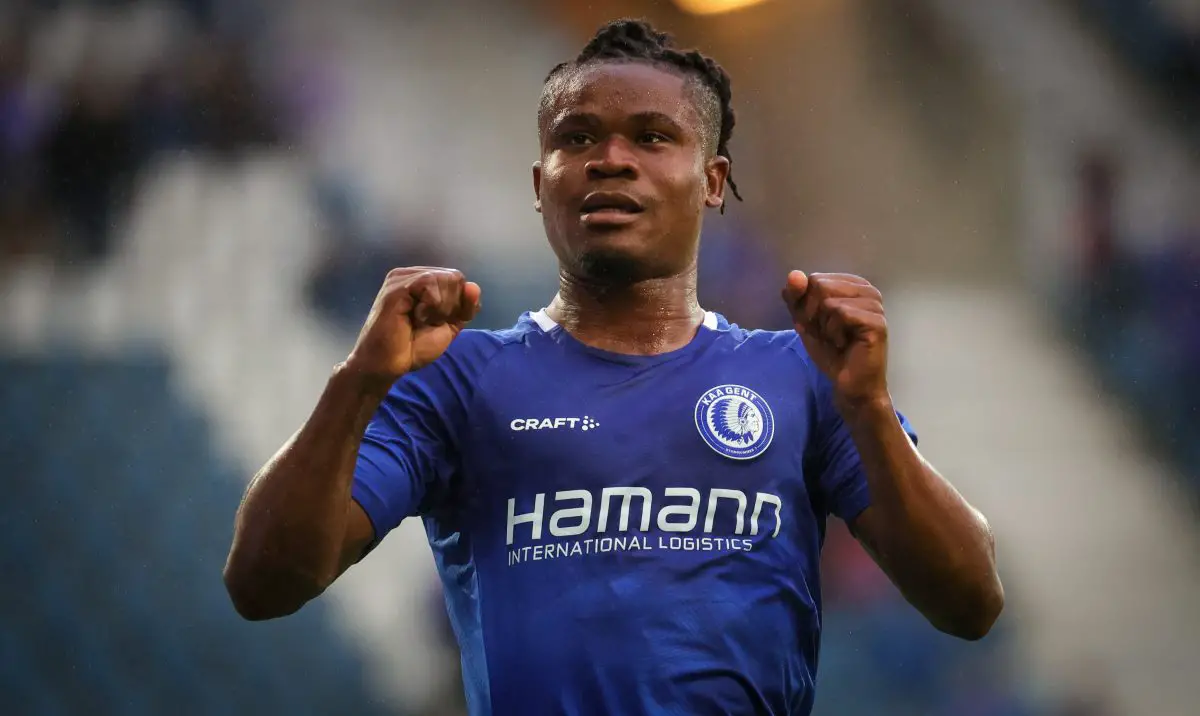 While the journey towards agreement on a transfer fee might have hit a minor roadblock, optimism remains steadfast within Tottenham's camp. The belief is that they were the first to the scene and continue to be the frontrunners in securing Orban's signature.
His remarkable tally of 20 goals and 2 assists in 22 appearances last season, coupled with his impressive start of 5 goals in 4 games this season, underlines his potential to significantly bolster Tottenham's offensive ranks.
More Tottenham Hotspur News
A huge transfer saga awaits Tottenham. Many fans will wonder why the club is taking the approach of replacing Harry Kane with a youngster barely anyone had heard of until last month.
But some would argue it's smarter than dishing out money on anyone available. Teams will know we are desperate and have money to spend, so they will try to fleece us.