Ange Postecoglou confirms Rodrigo Bentancur's injury return date for Tottenham
Spurs injury boost as Ange confirms Rodrigo Bentancur return date
Rodrigo Bentancur was one of our best performers throughout last season. And Spurs were visibly downstaffed without him in the midfield. Without his services since February, Tottenham have not had it easy at all.
Ange Postecoglou confirmed a possible return date for the 26-year-old Argentine. Here is what the gaffer had to say via football.london:
"There's not a defined [comeback date] but he is getting closer. I think probably around November time, we'd be looking to reintegrate him into it,"

"He's ticking all the boxes so far. He's really keen."
Bentancur's absence was deeply felt by the Tottenham faithful, as his impact on the team had been nothing short of remarkable. His injury, sustained in a clash with Leicester, left a void in the midfield, one that the team struggled to fill adequately. But now, the prospect of his return looms on the horizon, and it couldn't come soon enough.
"He came to see me yesterday wanting to train and within a minute I had one of the medical team running behind him to collar him and drag him out. He's definitely keen and it'll be great to get him back because his contribution when he first came to the club was outstanding."

"In many respects he'll be like another new signing for us, which is great but we won't rush it. It's obviously a significant injury so we're probably looking around that timescale."
The impact that Bentancur made upon his arrival at the club was undeniable. His performances in midfield brought stability, creativity, and tenacity to the team's play. His ability to dictate the tempo and make crucial interceptions was invaluable. Therefore, it's no surprise that Postecoglou considers his return to be akin to a new signing.
Lolo back for the Spurs soon
Moreover, the fact that the former Juventus man has not even played under Ange makes the comparison to a new signing much more realistic. In 44 appearances for the Spurs so far, Bentancur has six goals and as many assists.
The road to recovery for Rodrigo Bentancur has been a challenging one, but his determination and commitment to returning to peak form are evident. The November timeframe may still be a few weeks away, but it is like a golden sky at the end of a storm for us Spurs fans.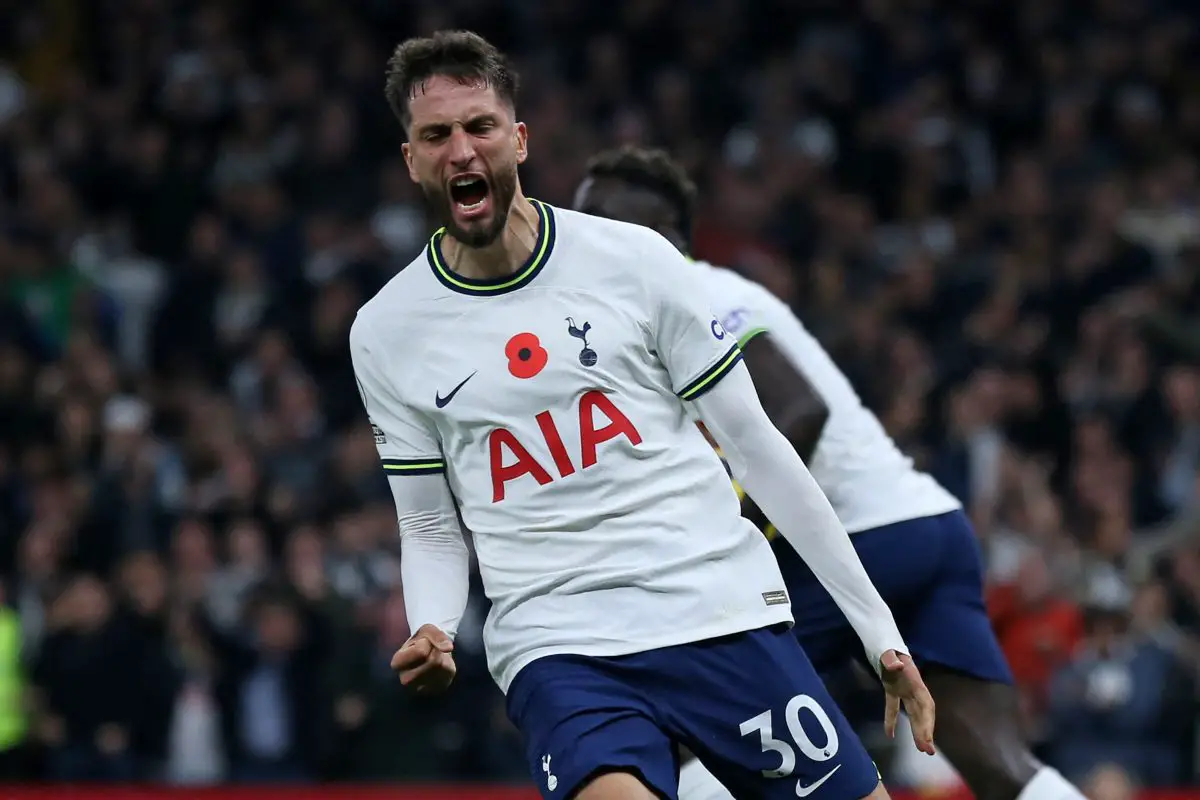 The midfield camaraderie between Lolo and Madders is one to keep an eye out for. Hopefully, the recovery is ahead of schedule and we can see Bentancur back in action sooner rather than later.
More Tottenham Hotspur News
Bentancur's return surely promises to be a significant turning point in Tottenham's quest for success, and it's a moment eagerly anticipated by everyone associated with the club.