"Huge difference"- Craig Burley slams Tottenham Hotspur midfielder for lacking impact
Craig Burley slams Tottenham Hotspur midfielder Pierre-Emile Hojbjerg
In the ever-changing landscape of English football, Tottenham Hotspur's transformation under Ange Postecoglou has been nothing short of remarkable. With a refreshed midfield that oozes flair and tenacity, Spurs are showing signs of a new era.
However, not everyone in the squad has managed to catch the wave of change. One player who has come under the spotlight for his inability to adapt to Postecoglou's philosophy is Pierre-Emile Hojbjerg, and former Chelsea player Craig Burley hasn't minced his words when assessing the Danish midfielder's contribution.
Burley, known for his outspoken nature, didn't hold back in his criticism of Hojbjerg, claiming that the midfielder's style of play simply doesn't align with the dynamic brand of football that Postecoglou is implementing at Tottenham.
"I have never been a huge fan of Hojbjerg. I think he runs around a lot, passes it sideways, and then he was playing with Skipp. I think the personnel change, especially in midfield and the addition of Maddison, it's just a huge difference."
Pierre-Emile Hojbjerg played his 150th game for the Club in Saturday's 2-1 win over Sheffield United.

Coming off the bench to replace Micky van de Ven in the fifth minute of stoppage time as we trailed 1-0. pic.twitter.com/RRo3nQYIPt

— Lilywhite Rose (@Lilywhite_Rose) September 18, 2023
James Maddison's arrival has injected a much-needed dose of arrogance and attacking flair. His performances have breathed life into a midfield that had previously lacked bite and creativity. It's as if a switch has been flicked, and the once-aloof Spurs midfield has transformed into a formidable force.
Yet, it's not just Maddison who has flourished under the new regime. Yves Bissouma and Pape Matar Sarr, two players who had previously struggled to find their footing, have undergone a remarkable resurgence.
Their performances have lived up to the promise that was expected when they were first acquired. The midfield at Tottenham is no longer a weak link; it's a source of strength and dynamism.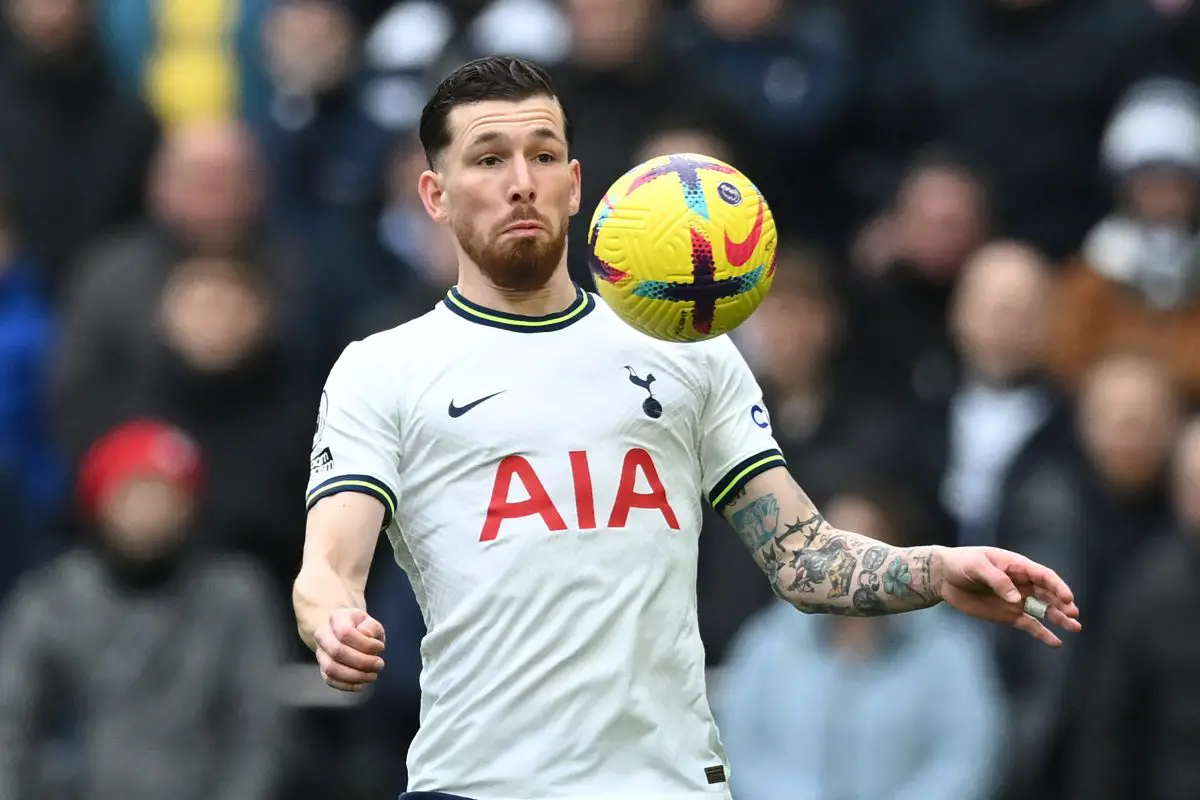 In the midst of this midfield renaissance, Pierre-Emile Hojbjerg finds himself relegated to the sidelines. His role in the team has diminished, and he has yet to start a Premier League game this season.
With Hojbjerg consigned to the bench for the foreseeable future, it wouldn't come as a surprise if the transfer door swings open once again during the January window. Such a move could provide Postecoglou with an opportunity to bring in a midfielder more in tune with his vision for the team.
More Tottenham Hotspur News
Tottenham's evolution under Ange Postecoglou is an ongoing narrative, and it's clear that Pierre-Emile Hojbjerg's role in this story is becoming increasingly peripheral. He needs to find a solution for himself soon. Let's see how it goes.