"Amazing people around me"- Tottenham ace opens up on easy path to leadership role
Son Heung-min explains why it is easy to captain Tottenham Hotspur
Speaking to Football. London, South Korean superstar Son Heung-min has explained why it is easy to captain Tottenham Hotspur and how his teammates have made his life easier.
The South Korean sensation, who has long been a fan favourite, now bears the coveted captain's armband, a role he has embraced with humility and grace. It might have come as a surprise to some, but Son's transition to captaincy has been smoother than a perfectly executed chip shot.
While Son had always been a beloved figure within the Tottenham dressing room, he was not initially perceived as the archetypal leader. The leadership reins had been held by others before him, and he was not a part of the club's previous leadership group.
🎙️| "[Arsenal] won't want to face us at this time."

– #Tottenham Captain, Son Heung-Min 🇰🇷🤍

[@TimesSport] pic.twitter.com/Ji3245PiS4

— The Spurs Express (@TheSpursExpress) September 19, 2023
However, fate had other plans, and when Ange Postecoglou entrusted him with the captaincy, Son seized the opportunity with both hands. Hugo Lloris did not feature in the manager's plans and Harry Kane left, leaving Son the most experienced one out here.
The transformation of Son Heung-min into a captain has not gone unnoticed. Alasdair Gold of Football. London aptly describes how many at the North London club have been "taken aback" by his adept handling of the leadership role.
One incident that vividly highlights Son's leadership qualities occurred on a memorable Saturday. After a hard-fought victory, Son took it upon himself to ensure that Richarlison, the Brazilian maestro, was at the forefront during the post-match celebrations.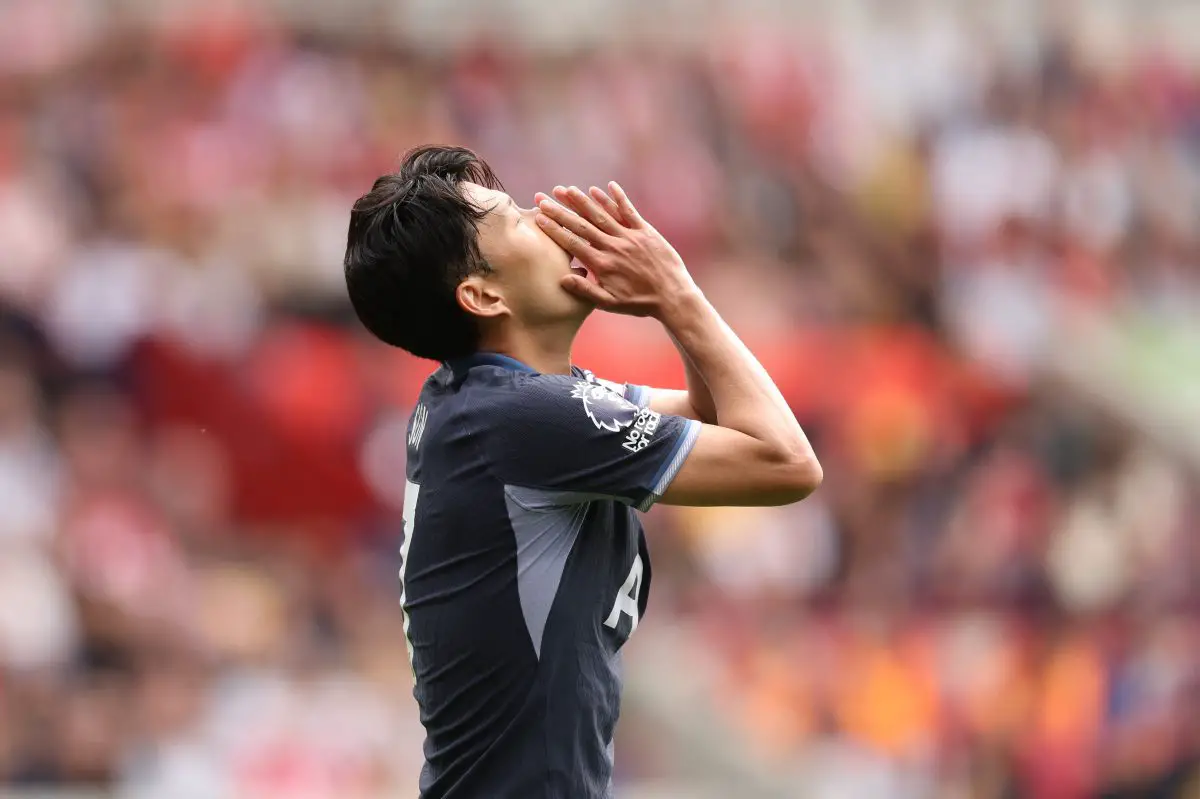 When questioned about the added responsibility that comes with wearing the captain's armband, Son responded with his trademark humility, saying,
"Because I have good players and also amazing people around me, it makes my job really, really easy for me."
It's a testament to his character that he acknowledges the collective strength of the team, emphasizing the importance of unity and camaraderie. Son Heung-min is not the stereotypical captain who leads with an iron fist or barks orders from the touchline.
More Tottenham Hotspur News
Instead, he is a leader who lets his actions speak louder than words. He believes in being a role model through his dedication, hard work, and unwavering commitment to the cause. It's working well for now and let's hope it continues in a similar vein.