"I have a duty" – Daniel Levy reveals his thoughts on selling Tottenham stake
Daniel Levy is open to selling a stake in Tottenham Hotspur
Speaking to Bloomberg, Tottenham Hotspur chairman Daniel Levy is open to the idea of selling a stake in the club as he feels he has a responsibility to uphold.
Levy's announcement comes at a time when whispers of a potential takeover have been circulating, especially in the United States. The Telegraph's recent coverage shed light on the growing interest of American investors in the Premier League.
Levy's willingness to consider offers should not be mistaken for a burning desire to sell. He emphasized that he has no immediate intention of leaving Tottenham behind, but his primary concern is the welfare of the club.
"I made a mistake" — Tottenham Hotspur chairman Daniel Levy admits to errors in recent years, but tells Bloomberg that he is open to selling a stake in the London football club https://t.co/zThcfcmCco pic.twitter.com/EjJ3uGeLlC

— Bloomberg (@business) September 21, 2023
Speaking to Bloomberg, Levy explained,
"I've got no real interest to leave Tottenham, but I have a duty to consider anything that anyone may want to propose. It's not about me; it's about what's right for the club."
One aspect that sets Tottenham apart is its governance, which Levy likened to a publicly traded company. This transparency means that any serious proposition to the Tottenham board will be diligently reviewed, alongside their team of advisers.
The decision-making process is expected to prioritize what is best for the club, rather than any individual's interests. It is clear that Levy's priority is to ensure the continued success and growth of Tottenham Hotspur.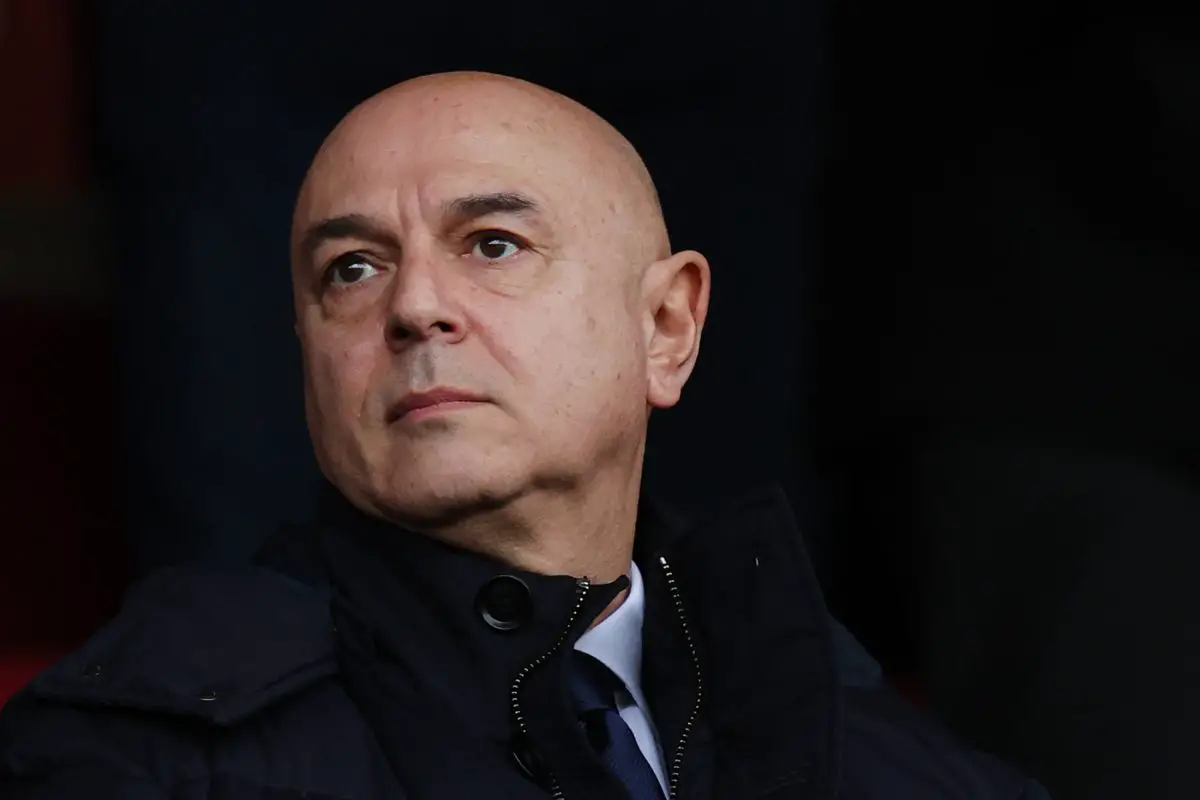 While Levy's recent statements may have sparked fresh discussions, it is worth noting that Tottenham has been on the market for the right price for some time. However, potential buyers should not underestimate the demands that Levy and ENIC, the club's majority shareholder, may place on any sale.
The Tottenham Hotspur Stadium, with its immense earning potential and the recent hefty price tag Chelsea commanded, is a valuable asset. Thus, even a partial sale of the club may not be an immediate or straightforward process, as Levy and ENIC are sure to seek a considerable return on their investment.
More Tottenham Hotspur News
Levy's comments has set the cat among the pigeons. Let's see how this story pans out.