27-year-old PL star ready for new challenge amid Tottenham, Arsenal interest
Ivan Toney ready for a new challenge amidst Tottenham interest
According to Italian journalist Fabrizio Romano, Brentford striker Ivan Toney is ready for a new challenge in his career amidst interest from Tottenham and other Premier League clubs.
The journo's Instagram post read:
"Ivan Toney keen on top club move in 2024 as he's ready to try new chapter. January or summer, time to move for the English striker with many clubs interested — up to Brenford"
The 27-year-old English striker has been missing from action for quite some time now, due to the ban imposed on him by the FA in relation to his links with betting. Before this happened though, Toney was on top of the world.
Ivan Toney has resumed training with Brentford already to get himself football-ready and be prepared for when he returns from his ban. However, in the long term, the Englishman seems to have different plans.
Toney had a fantastic season with Brentford last time around only finishing behind Erling Haaland and Harry Kane in terms of goals scored in the Premier League. If he was not on a ban, there is no doubt that he would have been a hot transfer prospect this past summer.
Chelsea, Arsenal and Tottenham are all interested (h/t Mirror) in the talented striker. Both the Blues and us need a new striker for different reasons and there are not many people who will fit into our system better than Toney.
Brentford are unlikely to let their star striker leave in January. That said though, they have started off the season without Toney and if he was not going to stay, they might be better off selling him.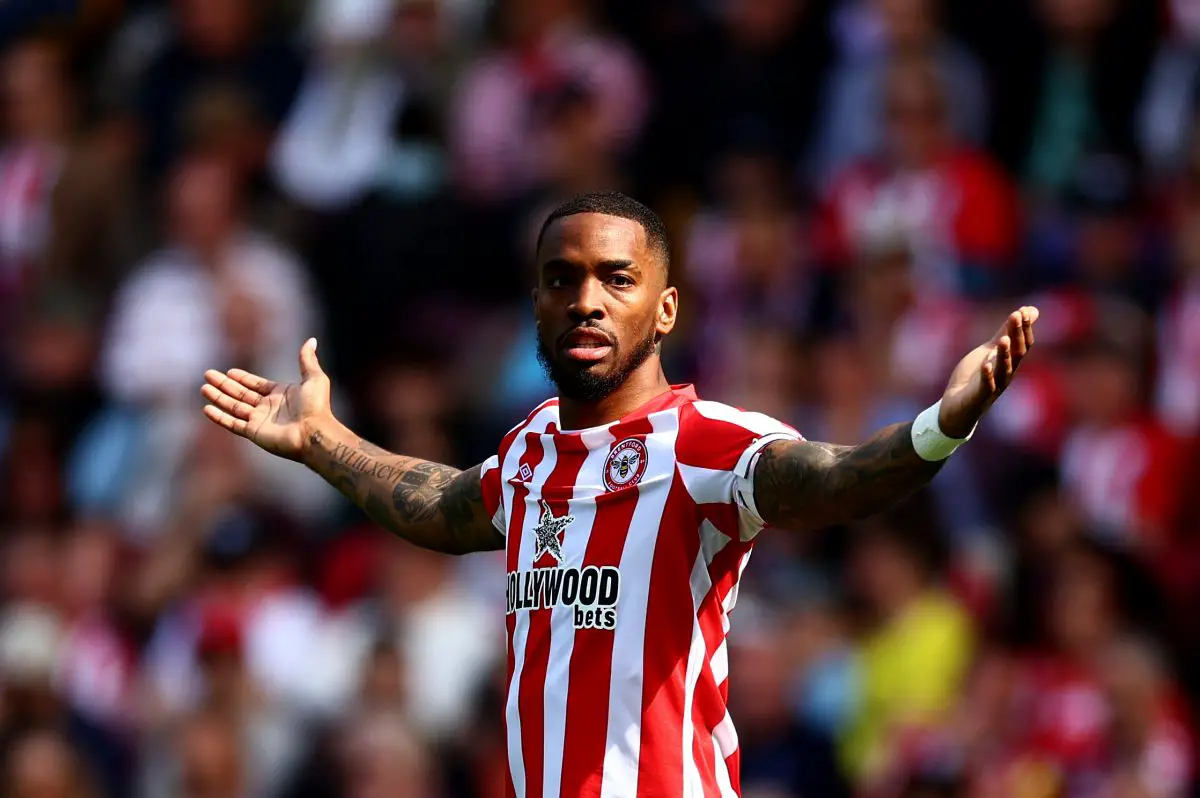 Harry Kane left Tottenham to join Bayern Munich this summer. Tottenham are yet to replace him with a natural striker. They could be waiting for Toney who would be perfect as the English superstar's replacement.
Ange Postecoglou is building a possession-based system at Tottenham and he needs players who are good on the ball. Apart from being a goal scorer, Toney is also a sensational creator as we have seen so many times at Tottenham.
More Tottenham Hotspur News
Toney would be an exceptional signing for Tottenham and this cannot be reiterated enough. Let's see if we can beat Chelsea and Arsenal to his signature.