"It is what it is mate- Tottenham boss baffled by penalty decision for Arsenal
Tottenham Hotspur manager Ange Postecoglou aims a sly dig at the referrers after a surprise penalty decision against Arsenal
Tottenham Hotspur manager Ange Postecoglou has demanded clarity on the penalty decision against Arsenal, stating that he has no idea what a handball is after Cristian Romero conceded a penalty in the 2-2 draw.
Spurs secured a draw in the North London derby at Wembley as their captain, Son Heung-min, scored two goals on either side of half-time.
The Gunners broke the deadlock after an own goal from Romero in the 26th minute, as the Argentine defender deflected Bukayo Saka's shot into his own net, past his teammate Guglielmo Vicario.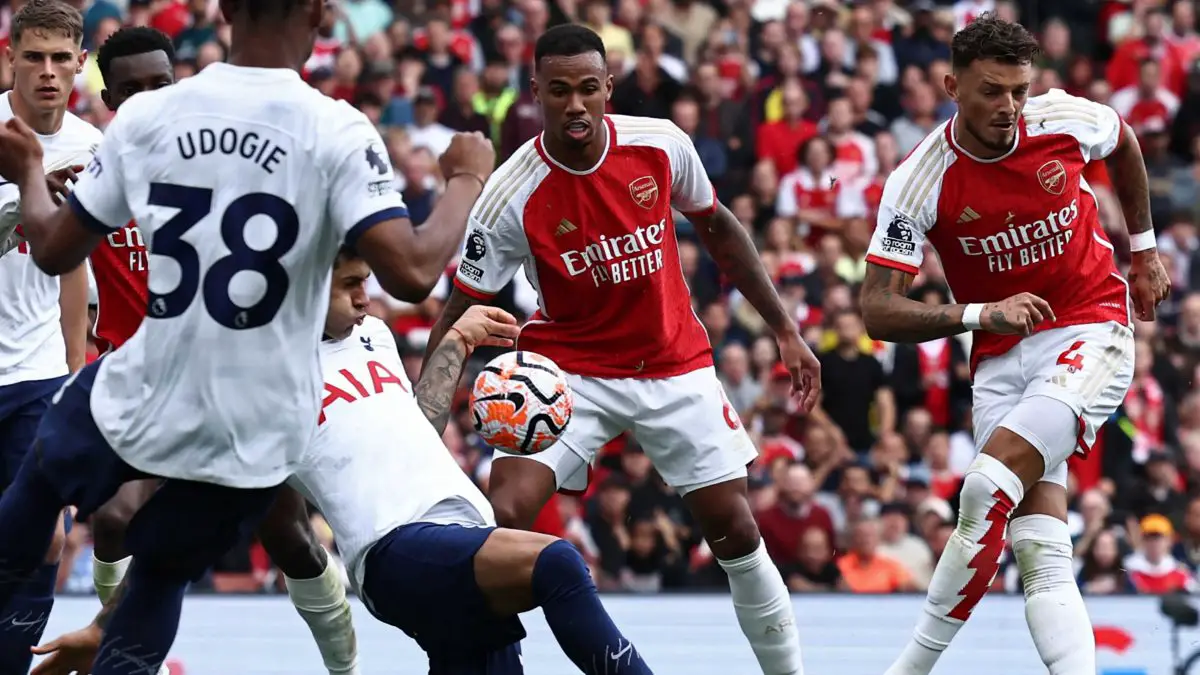 Son scored before halftime, capitalising on James Maddison's assist. However, Arsenal got off to a strong start in the second half when Romero was penalised for handball, blocking Ben White's close-range shot.
Saka successfully converted the penalty in the 54th minute. Remarkably, just 108 seconds later, the Lilywhites equalised when Maddison won the ball from Jorginho and set up Son, who scored his 150th goal for Spurs.
However, speaking in the post-match conference, Spurs manager Postecoglou was not particularly pleased with the decision to give a penalty for Romero's close-range block.
As quoted by Football London, the 58-year-old said:
"It seems like some times it hits your hand and it's a penalty and other times it's not. It is what it is mate, you hope these things even themselves out. Any clarity would be great. I have no idea what a handball is now."
The fans would certainly be unhappy with the penalty decision, as it appears there was little else Romero could have done to avoid it.
His body was in a naturally defensive position for the movement he made, and there seemed to be no alternative place for his arm.
It's as if defenders are now finding it increasingly difficult to perform their primary duty of protecting the goal. Even after Spurs conceded the second goal, they showed great determination to provide a perfect response within seconds.
Postecoglou's side looks dangerous this season, and the result in the North London derby has already made them a team to watch this season.
Tottenham are still undefeated after six Premier League matches this season, earning a solid 14 points, which positions them in fourth place on the table.
More Tottenham Hotspur News
They are currently four points behind the league leaders, Manchester City. Additionally, they have a crucial home fixture against another top-performing team, Liverpool, scheduled for the upcoming weekend.