Popular journo claims Tottenham outcast could find make Manchester United switch permanent
Fabrizio Romano confirms Tottenham defender Sergio Reguilon could move permanently to Manchester United
Speaking on The United Stand YouTube channel, popular Italian journalist Fabrizio Romano has confirmed that Tottenham Hotspur outcast Sergio Reguilon could make his Manchester United loan move permanent in the future.
The Spanish full-back, who was loaned from Tottenham Hotspur late in the summer transfer window, has been nothing short of exceptional since his arrival, leaving United supporters hopeful that his temporary tenure might evolve into a permanent affair.
Erik ten Hag, the mastermind behind this tactical coup, was prompted to act swiftly due to the unfortunate injuries sustained by Luke Shaw and Tyrell Malacia. After careful consideration, the Dutch manager placed his trust in Sergio Reguilon.
Reguilon has seamlessly integrated into the Red Devils' defensive setup, exhibiting his prowess in a trio of recent appearances against Brighton, Bayern Munich, and Burnley. It is a stark contrast to his time at Tottenham.
The performances of the marauding left-back have been nothing short of impressive. It appears that the Spaniard's tenacity and skill have struck a chord with his new mentors, solidifying his position as a valuable asset.
In a candid conversation with The United Stand, Fabrizio Romano corroborated these sentiments, providing an intriguing glimpse into the player's future.
"Manchester United are very happy with Sergio Reguilon. The idea was to have him as cover when Shaw and Malacia are out, hence the break clause in January, but a permanent move can't be ruled out."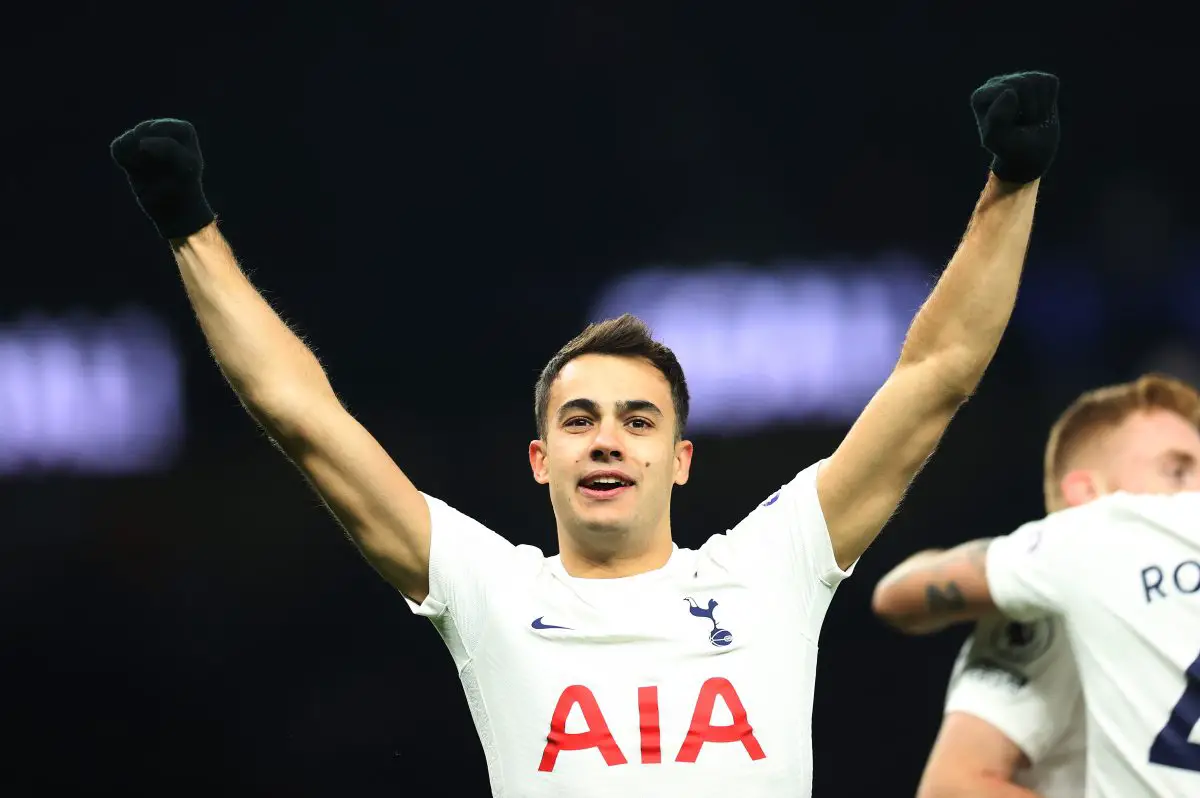 Tottenham Hotspur will be licking their lips at the prospect of this loan affair turning into a permanent move for Reguilon. Sadly for him, it has not worked out at the N17 despite the obvious talent that he possesses.
The former Real Madrid academy star needs an environment he is comfortable in and it looks like Erik ten Hag can provide him with one in Manchester. However, the presence of Luke Shaw and Tyrell Malacia will make the Red Devils reconsider a permanent move.
More Tottenham Hotspur News
If the Spaniard can continue putting in more performances like these for Man United, it would be great for Tottenham as it would drive his asking price up. Let's see how it goes.