Ange Postecoglou gives the latest scoop on injured Tottenham midfield general
Ange Postecoglou says there is not much update on injured Tottenham star Rodrigo Bentancur
Speaking ahead of the Liverpool clash as quoted by Football. London, Tottenham Hotspur Ange Postecoglou reveals that there is not much of an update on the injury status of Uruguayan midfielder Rodrigo Bentancur.
It has been a long and arduous road to recovery for the Uruguayan sensation since he suffered an ACL injury against Leicester City back in February. In the midst of this season's campaign, the Tottenham faithful have been left to wonder when they'll see their midfield dynamo back in action.
Ange Postecoglou, the man at the helm of Spurs, provided an update on Bentancur's progress recently, and while the news might not be the breakthrough fans were hoping for, it's a step in the right direction.
Ange Postecoglou on if Rodrigo Bentancur is ahead of schedule at all:

"Nah, nah. There's no change. All Rodrigo's doing at the moment is warm-ups with the teams so he's not doing it on his own, but he's not participated in any sort of meaningful training yet." pic.twitter.com/yoUdpKTHOb

— The Spurs Camp (@TheSpursCamp) September 29, 2023
Currently, Rodrigo Bentancur can be found at the training ground, where he's diligently working on his fitness. However, Postecoglou was quick to clarify that these sessions mainly consist of warm-ups, allowing the Uruguayan to integrate with his teammates.
The injury bug that bit Bentancur has forced Tottenham to adjust its midfield strategy this season. The Argentine's absence has seen a combination of Yves Bissouma, Pape Matar Sarr, and James Maddison take the reins in the middle of the park.
Postecoglou reiterated that, for now, Bentancur has yet to take part in any "meaningful" training sessions with the first team. This cautious approach is entirely justified, given the seriousness of his injury and the need for a careful and gradual rehabilitation process.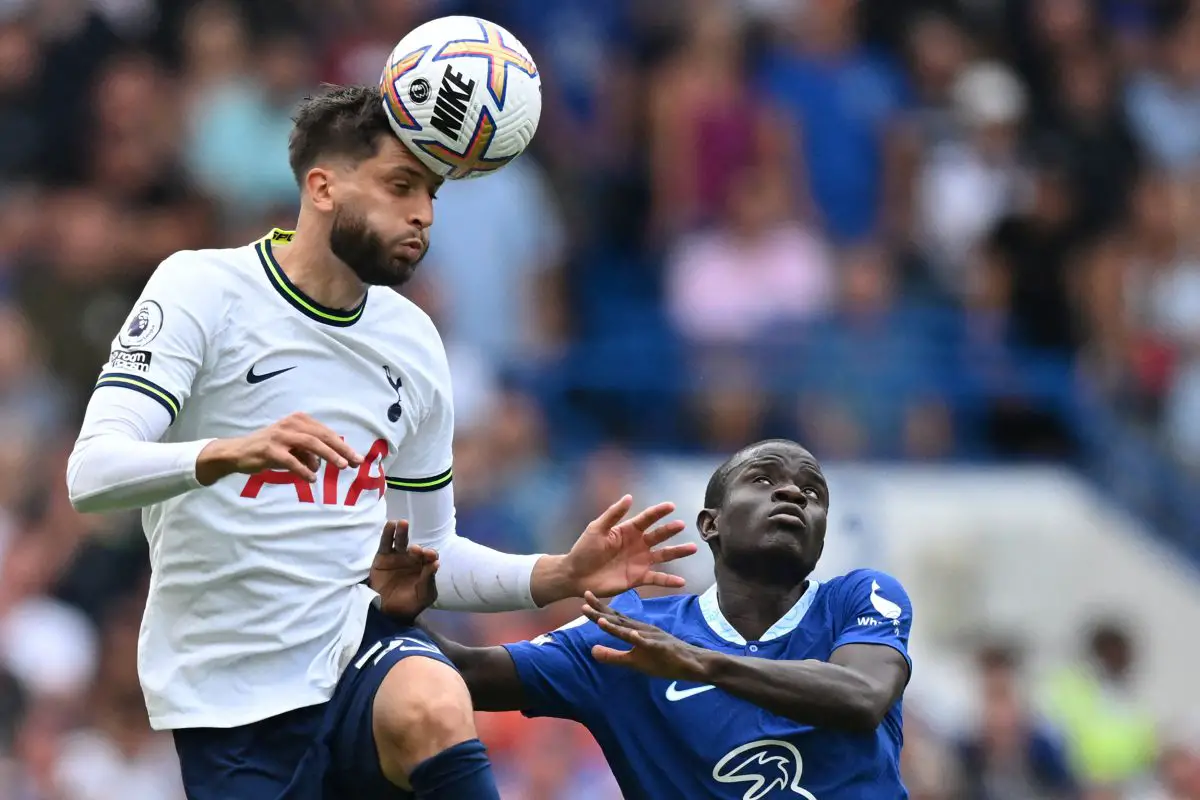 November is the month circled on the calendar for Bentancur's potential return to action, according to reports from Football. London. The midfielder was recently spotted engaging in some light ball work during solo training sessions at Tottenham's facility.
As Tottenham fans eagerly await Bentancur's return, the significance of his role in the team cannot be overstated. With Bissouma and Sarr set to represent their respective nations in the African Cup of Nations in January, having Bentancur available as the midfield pivot will be invaluable.
More Tottenham Hotspur
It cannot be reiterated more how important the Uruguayan is, to Tottenham's campaign. Let's see how this one progresses.